Podcast: Play in new window | Download | Embed
Subscribe: iTunes | Android | Email | RSS | More
This week we will take another look at the ongoing disaster relief work that YWAM is doing in the Philippines, we will hear from Loren Cunningham as he shares about the digital generation, we will get an update from YWAM in Haiti, find out about some upcoming courses and seminars, and more …
Stories:
Update on YWAMs Relief Work in the Philippines
http://www.youtube.com/watch?v=aCOwGZ17BTA
http://www.youtube.com/watch?v=UWYm8v2aDQA
Since Typhoon Haiyan (Yolanda) hit the Philippines YWAM has been hard at work serving the people there:
Our best count is there are now 124 people on 14 YWAM-related teams working in typhoon rescue and relief. 7 more teams with 35 people will join the work within the next week.
You can get continuous updates on the various teams working with YWAM in the Philippines on the YWAM Philippines Facebook Group.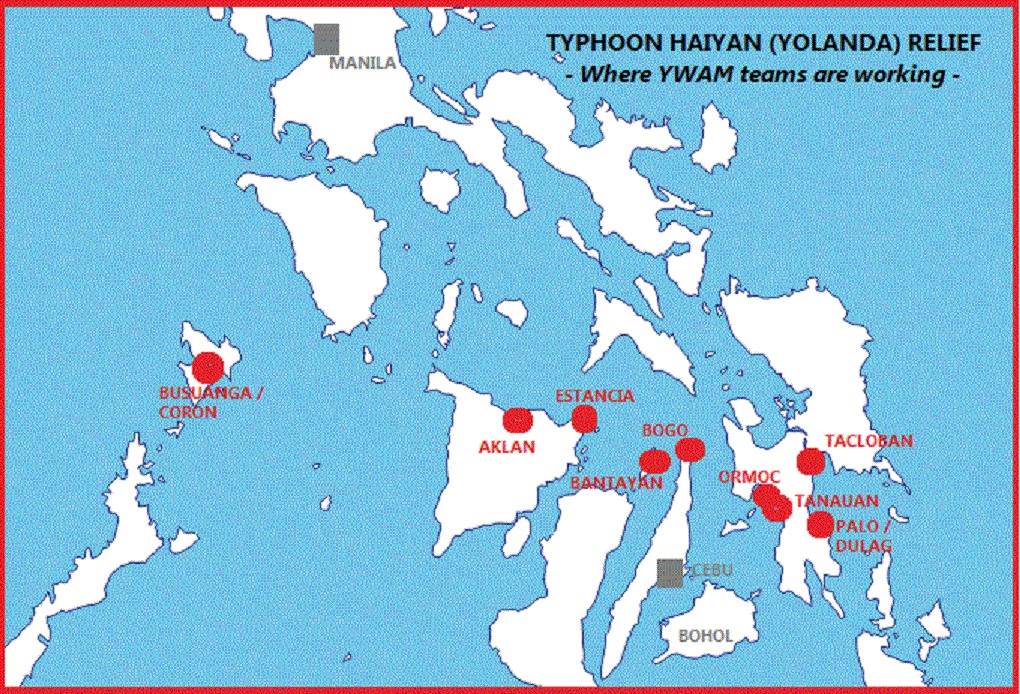 One of YWAM's teams from RescueNet has been working a lot in the city of Tanauan and received this letter from the mayor:
I'd like you to know the people of Tanauan are very grateful for what you have done.  You came in a time of our greatest need.  You cared for our patients, helped us collects the bodies, even repaired the town hall's roofing.  You are all amazing people.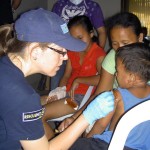 RescueNet has been running mobile medical clinics, working in a clinic in the city, and travelling to outlying villages to stabilise and transport the injured to clinics in the city. You can read more about RescuNet and their disaster relief work on their web-site, www.rescuenetus.org.
We need to continue to pray that the recovery and disaster relief in the Philippines goes well. Hopefully a lot has been learned by the experiences in Haiti…
You can read more updates from the Philippines on the YWAM Global web-site, www.ywam.org.
A New Digital Reformation ExplainED by Loren Cunningham
Recently Loren Cunningham gave an interview to ExplainED.tv about the digital generation and how they can be impacted by the gospel, and how they can impact others with the gospel through technology …
Marine Reach Medical Europe Outreach to Albania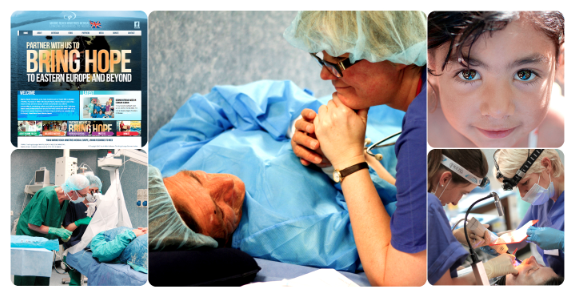 YWAM Marine Reach Medical Ministries will be returning to Albania in 2014 for a two week outreach to Korca from 3 – 17 May. They will be working with the Kennedy Foundation who have been working in the area for many years.
While there they will be helping with many different medical needs, including:
Dentistry
Optometry (glasses)
Health education
As well as all the medical work that they will be doing they will also be actively engaging in evangelism to the people that they meet.
They are looking for people to join them for the outreach, and you can find out more on their web-site, medicalmission.co.uk.
Update from YWAM Haiti
Check out more about YWAM Haiti on their website, www.ywamhaiti.org.
YWAM Go Conference 2013 Sessions Available for Download
YWAM North America held a Go Conference earlier this year. They had many different speaks attend, including:
David Hamilton
Brian Hogan
Rob Morris
Many of the teaching during this time were recorded and are now available over on the ywampodcast.org website.
YWAM EuroComm Gathering 2014

YWAM Burtigny in Switzerland will be hosting YWAM's European Gathering for Mission Communicators from the 5th – 9th of January 2014. During this time there will be the opportunity for staff to connect and strengthen common vision, share ideas, and collaborate on projects.
You can find out more about the gathering, and register online, on the YWAM EuroComm web-site, ywameurocomm.com.
Training:
Mission Adventures School
YWAM Vancouver is offering the first every Mission Adventures School starting March 31 in Vancouver, Canada.

The school is designed to train staff in the running of mission adventures, a "Full Service short-term Outreach Ministry for groups". Mission Adventures is currently being offered at 28 different centres around the world and is a great way for a YWAM ministry to offer short term outreach opportunities to groups in their area.
Find out more on their Facebook Page.
School of Spiritual Deepening

12 April – 23 May 2014 YWAM Seamill in Scotland is running the School or Spiritual Deepening. It is 40 days to simply be with God, learning to dwell deep with Him.
The school will consist of weekly teachings on topics such as:
Cultivating a life of intimacy with God
The mystery of Christ being formed in us
Growing in the face of suffering
Discerning Jesus' voice in our deepest longings
Exploring and practicing spiritual disciplines
Learning from the spiritual journeys of elders in our mission
Workshops designed to activate and strengthen our spirits
The aim is for participants to return to their places of ministry refreshed in body, soul and spirit, and with a fresh approach to ordering their lives around values, practices, and relationships that will lead to an every-deepening relationship with God and thus lives lived to the full.
School of Biblical Worldview (SBCW)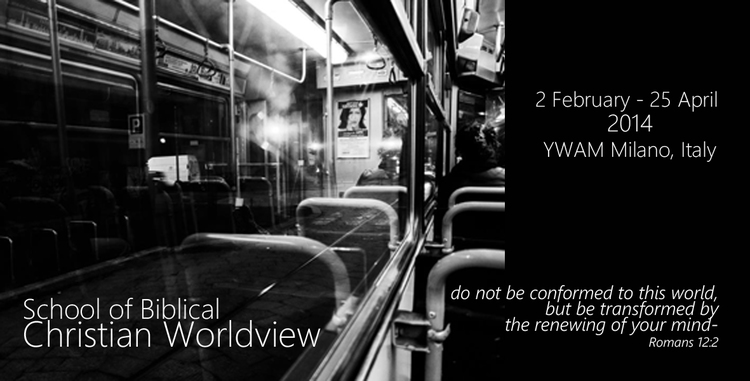 2 February – 25 April 2014 in Milano, Italy YWAM will be running the School of Biblical Christian Worldview.
And do not be conformed to this world, but be transformed by the renewing of your mind, so that you may prove what the will of God is, that which is good and acceptable and perfect. (Rom. 12:2)
The goal of the SBCW is to help the students to examine their current worldview, and find a new view on the world designed by God. As they listen to the speakers, share their opinions, study culture and media, and live out their faith in daily life, this process of "renewing of the mind" happens. And as they transform their mind, they can see the world with God's heart, and understand "what the will of God is", and step out in faith into the world.
Find out more on their web-site, ywammilano.org.
YWAM DTS Students Share Highlights – YWAM Newcastle, Australia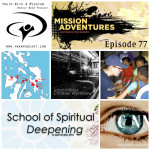 www.ywamnewcastle.com
Review us and Subscribe: