Podcast: Play in new window | Download | Embed
Subscribe: Apple Podcasts | Android | Email | RSS | More
In this episode of the YWAM Podcast we will talk about how YWAM Minneapolis has been able to provide a million meals to the needy in the last three years, find out about YWAM Southland's  DUO outreach in Adelaide, hear how YWAM Ships is partnering with the PNG Western Provincial government and more …
Stories:
One Million Meals – YWAM Minneapolis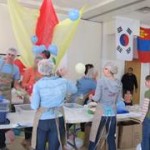 For the last three year YWAM Minneapolis has been feeding the hungry and malnourished of the world through the "Kid's Against Hunger" international feeding program. They have hosted over 1800 local volunteer food packers in the last 12-months and have sent fortified rice packages to Haiti, Madagascar, and the Philippines. On May 5th they witnessed the one-millionth meal packaged and prepared for shipping.
YWAM Minneapolis have partnered with Non-Government Organisations (NGOs) on the ground in these countries to make sure that meals get the neediest of people. In addition to sending the meals overseas, some of them are also made available to the local community as well for people in need.
You can find out more about the program and how it's gotten local schools and volunteers involved over on their web-site, www.ywam-mn.org.
YWAM Southlands Adelaide – DUO
Do Unto Others, DUO, is a project of YWAM Southlands Adelaide  in partnership with the Salvation Army in the city of Adelaide. It is more than just a name for us, chosen because of Luke 6:31 "Do to others as you would have them do to you", we feel that this declaration represents our mandate.
Every week the YWAM Adelaide teams run the café from 12am to 5am. They find that this is the perfect time to experience first-hand the transformation happening in the city of Adelaide.
You can find out more about the DUO program on the YWAM Adelaide web-site, www.ywamsa.com.
YWAM Ships Partners with PNG Western Provincial Government
Since YWAM Ships Australia started to visit Papua New Guinea (PNG) in 2010 they have had over 100,000 different contacts with people in the area. This has included services like primary health care, dentistry, optical services, health education initiatives and helping rural health care works, dentists and optical workers in the country. They have focused much of their effort in the Gold and Western Provinces, as well as the National Capital District.
In February YWAM Ships Australia signed a Memorandum of Understanding with the Western Provincial Government to help increase and improve the coordination and collaboration of health services and outcomes in the area. With a long term goal to continue serving the people in PNG this is a great opportunity for them to move ahead with that plan.
YWAM Ships – Solar Fridge in PNG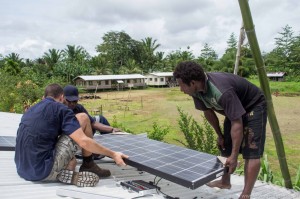 YWAM Ships has been involved in many different projects to help in the Gulf Provinces of Papua New Guinea over the years. Recently some of the engineers attached to the YWAM Ship the M/V Pacific Link were able to help set-up solar power panels at a village health clinic. The clinic will be using the fridge for storing life saving vaccines and medicines, which without the refrigerator would not be able to be stored at the clinic.
You can find out more about YWAM Ships Australia on their web-site, www.ywamships.org.au.
Report from Create International Outreach to Mongolia – 10 Years Later
10-Years ago Create International was involved in producing the first ever Christian film in Mongolia. Since that first production a lot has happened with the people who were involved in the film. Some of the people from Create International caught up with some of the Mongolians during the recent Call2All conference …
Create International offers a range of resources and training courses for cross cultural and indigenous ministries. Some of the courses that they offer are:
Year of Arts and Media for Missions

Create Discipleship Training School
Media Discipleship Training School
Frontier Filmmakuing Seminars (FFMS)
Cross-Cultural Film Institute (CCFI)
Media2Go
School of Frontier Media (SoFM)
School of Cartooning and Animation for Missions (SoCAM)
Various Seminars
You can find out more about these courses, and where and when they are offered, on the Create International web-site, www.createinternational.com.
In addition to the training courses Create International also has many different resources including outreach videos, training videos, photos, storybooks, and more.
YWAM Teams Distribute 55,000 Bibles in Mali
YWAM Frontier Missions has been active in the nation of Mali for quite a few years.
The nation of Mali is struggling towards peace, but for the first time in over a year, believers were able to meet for worship. Meanwhile, our teams were able to help with the free distribution of 55 000 Bibles – ready to be scattered among the ripe soil. Pray with them!
Find out more about YWAM Frontier Missions and their work around the world on their Facebook Page.
YWAM Ireland Discipleship Training School Ubuntu Outreach
During YWAM Ireland's recent Kingdom Discipleship Training School members of an outreach to Africa produced a great video of their time …
Team Ubuntu formed in Ireland as a part of a YWAM Discipleship Training School. Their outreach was focused in Rwanda and Burundi, and while serving in Burundi, one of our teammates decided that we should make a video to not only raise awareness of this small and seemingly forgotten country, but also try to get children sponsored and off of the streets.
You can find out more about the schools that YWAM Ireland offers at their web-site, www.ywamireland.org.
YWAM Los Angeles High School Infusion
Every summer YWAM Los Angeles runs a course for high-school students called Infusion. It's an intensive two-week seminar that covers many different topics and activities.
Some of the topics covered include:
Hearing God's Voice
Nature and Character of God
Inductive Bible Study
Purity
Surrender
more …
You can find out more about the YWAM LA website,  ywamla.org,
YWAM DNA Norway Teachings
YWAM Europe hosted a 2-week DNA Infusion leadership event in Grimerud, Norway from June 2 – 14. The DNA Infusion is led by Darlene Cunningham and also included teaching from Loren Cunningham and David Hamilton.
DNA Infusion includes some fantastic teaching that really is at the heart of Youth With A Mission. It is must hear teaching for everyone who is in the mission and plans to be for any length of time.
You can watch all the teaching sessions on the event page at livestream, new.livestream.com/accounts/2178770.
YWAM North America Biblical Peacemaking Seminar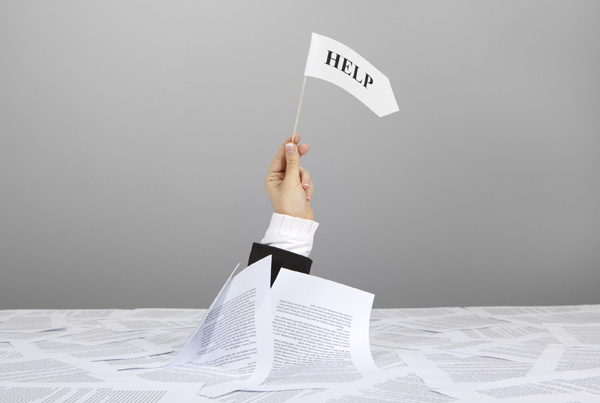 One of YWAM's foundational values is that we are to be relationship oriented in our living and working together. Rather than being dependent on structures or rules, we desire to be united through lives of holiness, mutual support, transparency, humility, and open communication. As part of pursuing this type of lifestyle YWAM is looking at adopting the "Peacemaker Model" for resolving conflict within in mission.
As YWAM moves toward embracing this type of conflict resolution model there are different seminars being offered around the world.
The next Biblical Peacemaking seminar will be help in Salem, Oregon in the middle of July. The course is 5-days long and will cover topics like:
Personal Peacemaking
Coaching
Mediation
Cultural Values
You can find out more about the seminar, and how you can participate, on the YWAM Canada web-site, www.ywamcanada.org.
YWAM Denver Childbirth and Doula Education Seminar
Every year over 1/2 million women die due to pregnancy and birth complications, with over 4 million babies dying in their first month of life. Most of these deaths are occurring in developing nations where they lack access to basic health care and education. With proper prenatal education many of these deaths could be prevented.
In September YWAM Denver will be offering a 2-week seminar on childbirth and doula education. The seminar will teach participants about prenatal nutrition, labour and birth techniques, post-partum and newborn care, and breastfeeding. The participants will also learn how to teach these topics to the women in the area of the world they are serving. They will also be trained to provide physical and emotional support during labour as a doula.
You can find out more about the course, and how you can be involved on the YWAM Denver web-site, www.ywamdenver.org. If you are interested in participating you do not need to have previous medical background or schooling to join.
YWAM Poland Summer Seminars
YWAM Poland is offering four Summer Seminars in Polish and English from the 1st of July to the 12th of July. The seminars will each cover their own topic, which are:
Father Heart of God
Identity
Relationships
The Holy Spirit
The seminars are open to YWAM staff and students, as well as the public.
You can find out more about the seminars at the YWAM Poland web-site, www.ywam.pl. The web-site is in Polish, but using Google translate you can get a good idea about what the seminars are about, how much they cost, and the program plan for the seminars.
Liz and the Lions CD
Find out more about the band, and buy their digital downloads, through bandcamp and the YWAM Herrnhut blog
Review us and Subscribe: