Podcast: Play in new window | Download | Embed
Subscribe: Apple Podcasts | Android | Email | RSS | More
This week we find out how people are Golfing for YWAM, YWAM Germany Invades the USA with a new German language training centre in Florida, we talk about the development of new Languages and writing scripts to help oral language cultures to express themselves in and read the written word and we talk about YWAMConnect.com Shutting Down it's website, email and payment services.
Stories:
Golfing for YWAM in Newcastle and Colorado Springs
YWAM Emerge and YWAM Strategic Frontiers have partnered up to put on a high quality golf tournament at The Broadmoor in Colorado Springs. The Broadmoor consists of several private courses, and the YWAM Golf Tournament will be held on the West Course this year.
The tournament will be help on June 10th, 2013 and you can register and find out more at www.ywamgolf.com.

YWAM Newcastle recently help a 100-hole Golf Marathon to raise money for their warehouse facility. They managed to raise around $20,000 for the development and had a lot of fun in the process. Here is a response from Stu Brown, one of the participants in the event:
I was truly impressed with Jack Narvel's organisation of the whole event and I believe he and Jan have pioneered a new way for YWAM Newcastle to raise finances for what God is doing through them in the city. This kind of event is so unique and definitely engages a different demographic to any other that YWAM would come in contact with. With NBN television coverage, corporate and personal sponsors, and the new connections with Shortland Waters Golf Course, the golf marathon has increased community and corporate relationships and made way for this event and others to continue each year.

I can't wait for the 2014 YWAM 100 hole golf Marathon!
You can find out more about the even on the YWAM Newscastle web-site, www.ywamnewcastle.com.
YWAM Herrnhut has Expanded to Florida!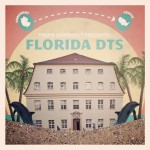 YWAM Herrnhut in Germany is launching a new training location in Venice, Florida. It will be once of the few German language discipleship training schools outside of Germany, and the only one I can find in either North or South America.
YWAM Herrnhut is doing this expansion for two reasons:
They are outgrowing their Water Castle in Herrhut, Germany

To attract German speakers into their ministry
You can find out more about the expansion on their blog, www.ywamherrnhutblog.org.
Uniskript – a revolutionary linguistic innovation
Uniskript is opening doors for understanding of the written word in cultures around the world. Starting with languages from Asia, the Pacific and tribal languages in the jungles of Brazil, these script based writing systems are easy and quick to learn – even for verbal only cultures who have never had written expressions of their own languages. Instead of requiring months and years to learn to read, Uniskript makes it possible for beginners to read simple phrases in a matter of hours and become fluent far faster than with traditional "iconic" (like Japanese) or "phonographic" writing systems (like English, French, etc.).
YWAMConnect.com Shutting Down Service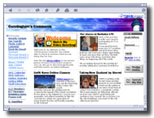 The YWAMConnect.com service that was widely adopted and used by YWAM Ministries around the world is being shut down at the end of April 2013. The donation part of the web-site has already been shut down, with staff and ministries needing to find alternative ways to receive donations.
Over at YWAMIT.com we are having some discussion about alternative and what it means for the ministries involved. You can head over to ywamit.com to find out more, and to see what alternatives are being discussed and offered.
DNA Infusion
YWAM Norway will be hosting a YWAM DNA Unfusion conference from June 2 – June 14, 2013 at their centre in Grimerud. The idea behind this leadership event it to better equip leaders to lead YWAM into the future according to the ways of God.
We will consider God's words to YWAM, and the values and principles of our unique calling, making sure that these remain the foundations for all we become. "DNA" refers to these genetics of our "mission tribe", which are essential for YWAM to continue multiplying healthily. As well as our YWAM DNA, every leader must have personal character and a biblical understanding of leadership.

DNA Infusion is led by Darlene Cunningham, YWAM's co-founder. Whenever possible, Loren will join her. David Hamilton, University of the Nation's Vice President for Strategic Innovation, has served over 30 years in YWAM leadership, pioneering and innovation. He and Darlene will share most of the teaching.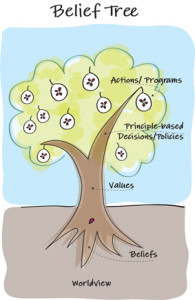 The conference will look at many different topics during the two weeks including:
Jesus, our leadership model

The belief tree (see the image to the right)
YWAM DNA: our origins and future
YWAM history and foundational values
Current words of the Lord to YWAM global leaders
Character qualities of a godly leader
more …
DNA Infusion is a very interactive and full event that involves much discussion and opportunity for question and answers.
You can find out more about the event, and how you can be involved, at the YWAM Northern Europe web-site, www.ywamne.org.
Fundraising Training
YWAM Heidebeek in the Netherlands will be hosting a fundraising workshop May 13 – May 17, 2013. The workshop will be headed up by Terry Sherman, who did our recent support raising hangout over on the YWAM Conversations Podcast. This interactive workshop will help you with:
the Biblical foundation of support raising
the spiritual nature of living on support
the obstacles of support raising and how to overcome them
how to communicate the vision
how to invite others to get involved through financial support
It is a hands on workshop that involves assignments to be done before and during the time.
You can find out more on the YWAM Heidebeek website, www.ywamheidebeek.org.
 Community Development Seminar
YWAM Madison will be hosting a two-week community development seminar from August 19 – August 30 of 2013. The idea behind the seminar is to help participants to better grasp God's heart for communities struggling with poverty and underdevelopment, and to learn about holistic development.
Some of what will be covered during the seminar will be:
Team work
How to enter a community well
Being the man, or woman, of peace
Paternalism
Need Assessment
Project development and planning
A Biblical understanding of Poverty
You can find out more on their web-site, www.ywammadison.org.
Mission Builder Immediate Needs
YWAM Madison, Wisconson need for a cook and kitchen manager

YWAM Ensenada, Mexico in need for renovators and remodelers
YWAM Los Angeles, California in need of carpenters and an experienced IT person
YWAM Coatesville, Pennsylvania needs a cook and kitchen manager
YWAM Malaga, Spain needs a cook
YWAM St. Lucia, Caribean needs someone to help build furniture
more …
Check out the latest needs for volunteers needed around YWAM at www.mbius.org.
Summer Outreach to Togo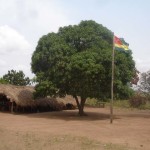 YWAM Lausanne will be hosting a two-week outreach to Togo, Africa to continue developing their long time relationship with YWAM Togo and other partner missionaries in the country.
They will be facilitating the outreach in both English and French and are looking for volunteers to join them July 7th – July 20th. The outreach will be tailored depending on the skills that are available in the team, so anyone is welcome to join them.
Find out more on their website, www.ywamlausanne.com.
Reminder of live's being changed through YWAM DTS
Review us!