Podcast: Play in new window | Download | Embed
Subscribe: Apple Podcasts | Android | Email | RSS | More
This week we will hear a testimony and song from Benny Prasad, hear about the new Rise Campaign coming out of Colorado Springs, check out what's in the the latest magazine from YWAM Africa, follow the YWAM Ships Orange County sailing Vessel the Caribbean Reach as it transits to Kona, hear a testimony of an angry Greek grandmother, and more …
Stories:
Benny Prasad shares at Liberty University
Recently Benny Prasad shared his testimony and some stories of his travels at Liberty University. He also shared a song, that he has also played at different venues around the world…
The best place to follow Benny and his travels are on his Facebook Page.
YWAM Ships Orange County Departs for Kona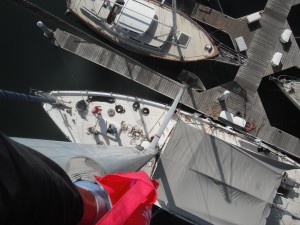 The YWAM Orange County sailing vessel the Caribbean Reach has left California on it's way to Kona, Hawaii. The vessel will be based out of Kona, and running medical and evangelistic outreach into Micronesia.
You can follow the progress of the ship as it makes it's way to Kona on their Facebook Page.
U of N Workshop
This week the University of the Nations workshop is happening in San Antonio Del Mar, Mexico. If you aren't there already, you can watch the main sessions live on the U of N Workshop web-site.
To hear more about what the workshop is about, and why it would be worth your time to tune in, we have an invitation from Maureen Menard and Tom Bloomer…
Invitation from Maureen Menard
Invitation from Tom Bloomer
Live Stream Schedule: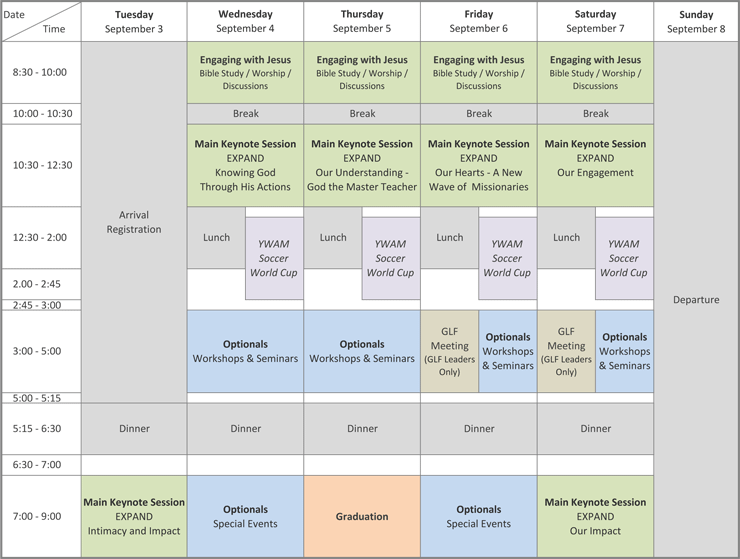 You can watch the sessions on the UofN Workshop web-site, www.uofnworkshop.com.
The Rise Campaign
An exciting new initiative in YWAM has recently launched in Colorado Springs, Colorado, USA…
You can find out more about it at www.risecampaign.com
New YWAM Africa Djembe Magazine
YWAM Africa has published their most recent magazine, Djembe. This issue of the magazine has many great stories, including:
A letter from YWAM Africa's leaders
A country profile of Chad
Photo story from Nigeria
An article about the importance of investing in relationships
more …
Find out more about what's happening in YWAM Africa at www.ywamafrica.org
Effective Communication Workshop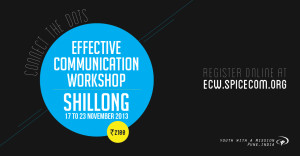 YWAM Shillong in the Mehalaya state of India will be hosting an Effective Communication Workshop from 17 – 23 November, 2013.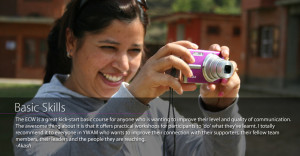 The ECW is a course for anyone who is wanting to improve their level and quality of communication. It offers practical workshops during the time for participants to do what they are learning. It can help any YWAMer who wants to improve their connection with their supporters, their fellow team members, their leaders, and the people they are reaching.
The course looks at different skills including verbal, visual, and written forms of communication. Participants learn practical skills such as writing, editing, designing a personal or base newsletter, basic photography, public speaking, and more …
You can find out more at http://www.ecw.spicecom.org.
Mama Dar Passed Away
"Thank you so much for the flood of condolences that have come from around the world, upon hearing of the home-going of my dear Mama, Enid Scratch, on Sunday, August 18th.

God honored her wish to pass from earth to eternity from her own bed, in her own home, and from my arms into the arms of Jesus. These are days of sweet sorrow and rejoicing. Surely this tiny little lady with her big, big heart has been well loved by hundreds and thousands of people all over the world!

Her legacy and impartation is truly global and yet personal to each and every one of us! I miss her so much, but rejoice at the thought of her being with Jesus, reunited with my dad and so many of her family and friends who were waiting to welcome her home!

These are days of celebrating the faithfulness of Jesus to Mom, and the joy of a life lived fully in service to Him."

—Darlene Cunningham
Interview about YWAM Flying Car
Next week we will have an interview with Raymond Siebring about the Mavrick …
YWAM Tyler SOE Story
Find out more about the YWAM Tyler School of Evangelism on their web-site, www.ywamtyler.org.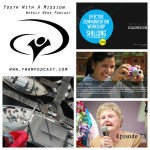 Review us and Subscribe: