Podcast: Play in new window | Download | Embed
Subscribe: Apple Podcasts | Android | Email | RSS | More
Intro:
This week we have a special message from Loren Cunningham about "The Call" and different ways that God speaks to us. We will also continue to follow the situation in India and YWAM's relief work there after the devastating floods, hear about some YWAMers who are walking the border in Ireland, and more …
Stories:
Loren Cunningham Sharing About "The Call"
Recently Loren Cunningham, the founder of Youth With A Mission, shared a message about "The Call" to a Discipleship Training School…
Update from YWAM Dehradun Flood Relief
A large area in Bihar was again flooded, affecting more than 60,000 people who have had to evacuate their homes. There is urgent need for clean water, candles, solar lights, medicine (especially for Malaria), and food.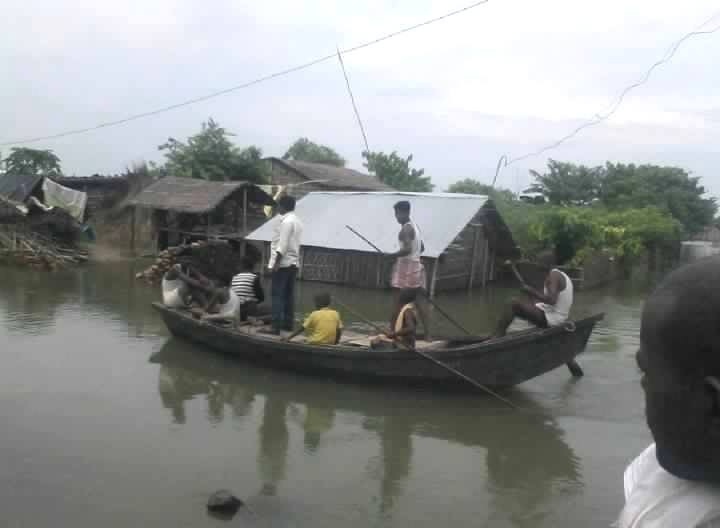 YWAM is also continuing to help in other areas that were affected by the floods by providing medical supplies, tarps for about 180 families, and solar powered lights for 70 families.
YWAM Dehradun is continuing to ask for your help, support, and prayers as they continue to try to help with this growing disaster.
Find out more, including how you can be involved, on their web-site, ywam-dehradun.org.
Upcoming University of the Nations Workshop
So far there are over 500 people are already registered for the UofN workshop happening in San Antonio Del Mar, Mexico from September 3 – 8.
Invitation from Markus Steffen, International President of the University of the Nations
Testimony from Coach Tim Powers.
There is still accommodation available and registration is still open. You can find out more, and register, at www.uofnworkshop.com.
YWAM Ireland Border Walk 2013
A team of 50-people from YWAM Ireland is currently walking about 200 miles along the border between the two Irelands.

You can follow their journey on thier Facebook page, www.facebook.com/ywamireland.
How Quiet Serving Can Impact Lives
A team from YWAM Idaho was recently "caught" by a reporter in Vancouver while doing some community service there. The reporter was so impressed by this volunteer work that he wrote an article highlighting the team, and YWAM, to the readers of the Vancouver Sun…
Read the full story on the Vancouver Sun web-site, www.vancouversun.com.
Frontier Filmmaking Seminar
Create International Thailand will be running a Frontier Filmmaking Seminar from 24 August – 4 October. The six-week YWAM school is designed to give students a taste of what it's like to be a production assistant on a cross-cultural film crew, producing an actual dramatic evangelistic film for an unreached people group …
Find out more about the seminar on the Create Thailand web-site, www.createthailand.com.
Call2Compassion & Justice Conference
Call2All will be running a Call2Compassion and Justice conference in Mumbai, India from November 4 – 8, 2013. The goal behind the conference is to inspire Christians to compassion ministry and equip them with high quality, proven and effective models for engagement. The conference aims to show the connection between the Great Commission and global compassion, and set out the theology, spirituality, values, and practice of a ministry that has integrity with the gospel, as well as integrity within the context of people's lives…
You can find out more on the Call2All web-site, www.call2all.org.
Community Development for Missions School
YWAM Marine Reach Brazil – Amazon Reach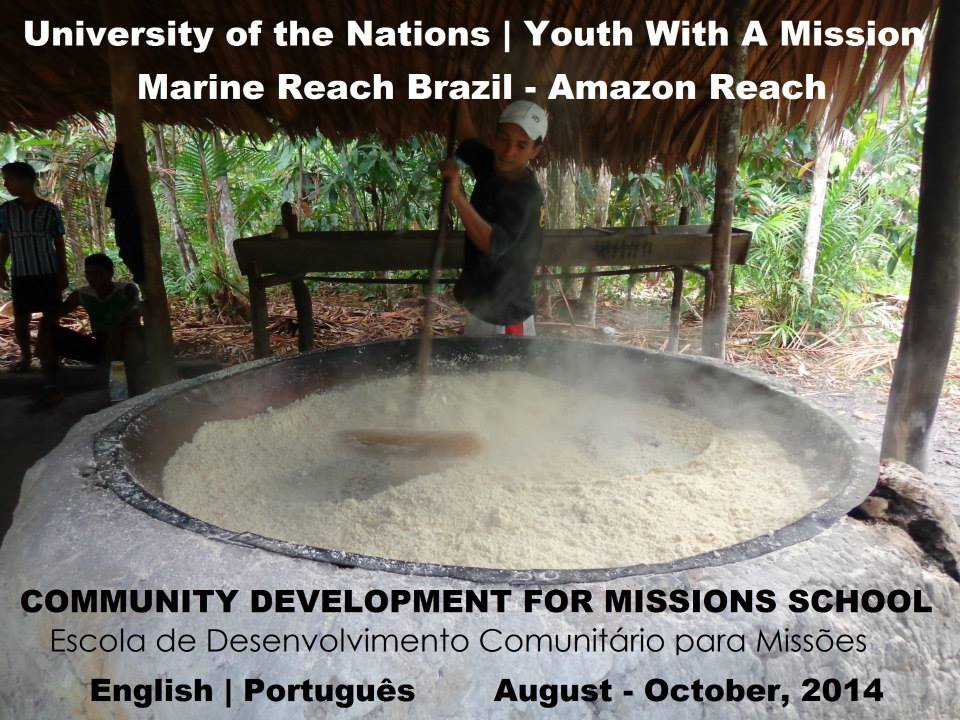 In August 2014 YWAM Brazil will be running a Community Development for Missions School. The idea behind the school is to teach key concepts in communnity development and also common pitfalls to avoid. The foundation for the school is a biblical understanding of the root causes of poverty and what should be our response as followers of Christ.
During the course the students will be introduced to the challenges that peole who are living in the river communities of the Amazon region through hand-on experience, and to the challenges faced by people in developing countries, while learning how they can best help.
Some of the topics to be covered during the school will be:
Biblical world view of poverty
Community development principles
Project planning and management
Hygiene, water and sanitation
Health promotion and Primary health care
Agriculture and Environmental stewardship
more …
The school will be offered in English and Portuguese.
You can find out more about the school on their Facebook page.
Hospitality Workshop with Debbie Rottier
From 13 September – 20 September Y360 will be running a Hospitality Workshop with Debbie Rottier in Colorado Springs, USA. Debbie has been with Youth With A Mission since 1982 and has run hospitality seminars, managed hospitality ministry areas, and worked with hospitality at major YWAM events and conferences.
During the hospitality workshop Debbie will be sharing about her experiences over the years with hospitality, and help participants to learn much about it …
How to get started in serving home, church, and ministry communities
Receive new inspiration in offering hospitality even when your schedule is already full
Discover new ways to serve cross-culturally in the nations of the world
Learn specifics on handling hospitality set-up, clean-up
more …
You can find out more about the workshop at the Y360 web-site, y360.org,
Music – Now That I Found You by Ben Venable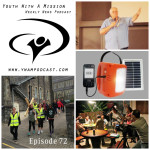 A Backyard Session from the YWAM Tyler Urban DTS.
Review us and Subscribe: