Podcast: Play in new window | Download | Embed
Subscribe: iTunes | Android | Email | RSS | More
This week we will have a look as some of the ministry being done by the YWAM Ship Ministries in the Pacific Islands, find out about a new bus being used by a YWAM nursery and primary school in Uganda, hear about the upcoming outreach to the World Cup happening in Brazil, and we will also hear part of Lynn Green's message about eldership from the latest Google Hangout that we recently hosted.
Stories:
Lynn Green Shares About Financial Transparency
Solar Suitcase provides power in Papua New Guinea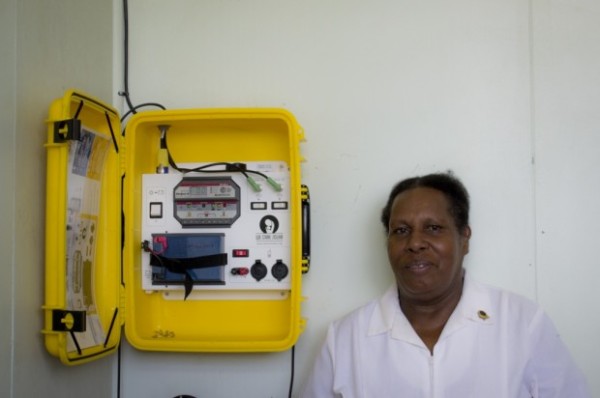 Last September YWAM Ships provided the Emeti Health Centre in Papua New Guinea with a solar suitcase. The Emti Health Centre is the main clinic for most of the Bamu Region, and until the solar suitcase was provided to the clinic babies born at night time were delivered with only a small torch.
The solar suitcase is outfitted with solar-powered lights, battery chargers, a phone charger, headlamps, and a fetal doppler to monitor a baby's heartbeat.
YWAM Ships Australia has so far provided one of these suitcases to help strengthen the local health facilities and health workers in Papua New Guinea. They are looking at providing more of these fantastic resources to other clinics in Papua New Guinea.
Visit their web-site at ywamships.org.au to find out more.
YWAM Ship Welcomed to Marshall Islands
In April the YWAM Ship the Hawaii Aloha was officially welcomed to the Marshall Islands in the Southern Pacific Ocean. Back in March Youth With A Mission received an official invitation from the president of the Marshall Islands to serve there for 10-years. The partnership is looked at as a significant step forward for those living in remote islands in the Marshall Island chain.
Medical Vessel Visits Lib Island
For the first time in ten years a vessel with medical help has arrived in Lib Island which is in the Marshall Islands. 10 years ago the government's ship, that used to frequent their outer islands, fell into disrepair and has not returned. The first thing we were asked to help with was to provide immunizations as no one on Lib Island has been inoculated for a decade. There are around 200 people living there. Pray for us as we spend time over the following month providing much needed help to these forgotten families.
YWAM Ship Hawaii Aloha Volunteers
The YWAM Ship Hawaii Aloha, which is currently serving in the Marshall Islands, is due to travel from the Marshall Islands back to Hawaii in July and August. They are looking for crew to assist with this sailing, and you can find out how you can join the ship on their Facebook page.
Volunteers needed for Marine Reach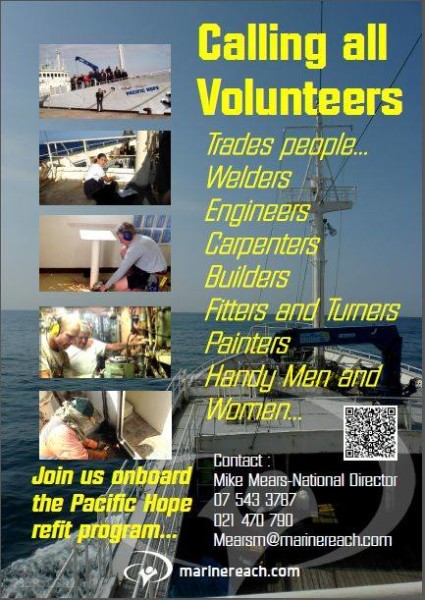 Marine Reach New Zealand is still in the process of refurbishing and completing the conversion of the Pacific Hope to serve as a medical ship. To help complete the conversion of the ship they are in need of many volunteers and donations:
Welders
Engineers
Carpenters
Builders
Fitters and Turners
Painters
Handy Men and Women
You can visit their  Facebook page to find out how you can get involved, or visit their web-site at www.marinereach.com.
YWAM Perth Birth Attendant School in India
YWAM Perth recently shared a story about an impact-full time that their Birth Attendant School recently experienced in Hyderbad, India.
In Hyderabad the Birth Attendant School often works alongside an HIV/AIDS clinic called 'Nireekshana' – the Telegu word for Hope. Drs Lavanya and Sujai Suneetha began the clinic out of their own living room in response to the need they saw in their city. One day about 31 of us gathered in Dr Sujai's little office. We had been invited by the Suneethas to teach on the female anatomy. It was squishy, and I was grateful for the swamp-cooler in the corner. We found that we had a group of 25 girls, ranging from  9 to 18 years. Most had been affected in various ways by HIV/AIDS. Amy, one of our team, began with Female Reproductive Anatomy and Physiology. The girls stared wide-eyed at the laminated picture of the female reproductive system that we held up for them to see.

After the teaching we chatted with the girls. Some of them confessed that at times they wished they were boys. We shared from Psalm 139, where it talks about how God sees us and cares for every aspect of our lives, and talked about value and identity in Him. As she finished, 10 girls decided to give their lives to the Lord! 

As we left, an older 'Auntie' who had been sitting in on the class came and thanked us for 'educating and empowering our girls'. I felt so humbled and privileged. This is what we came for—to share truth that enables these precious women and children to know God's life in abundance.
You can find out more about the YWAM Perth Birth Attendant School at www.ywamperth.org.au.
YWAM Uganda Bus Conversion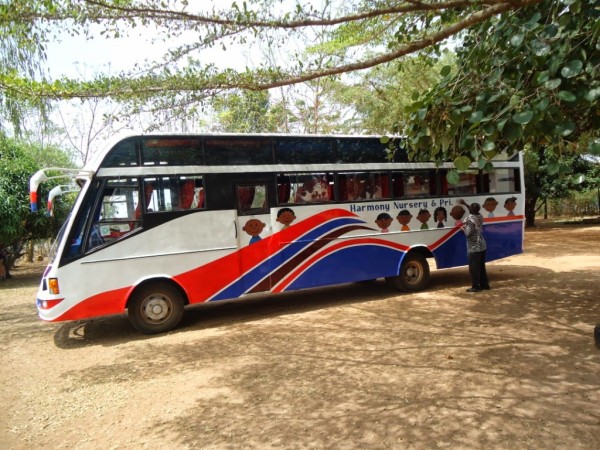 Youth With a Mission operates two schools in Soroti, Uganda, a nursery school and a primary school. The students for the schools come from all over Soroti, and for some the school is quite far from where they live.
As the schools have grown, so has their need transportation for the students. The schools started with a coaster bus, they very quickly outgrew that. With a generous donation from a church in Holland the YWAM operated schools were able to get a converted truck to transport the students.
Recent changes in the road rules in Uganda meant that they were unable to use their truck to transport the students. With another generous donation from the church in Holland they were able to convert their truck to a fantastic bus. With this new bus they are able to safely transport the children to and from school, and they are looking forward to more years of growth for the schools running in Soroti, Uganda.
YWAM Samoa Learning Centre Playground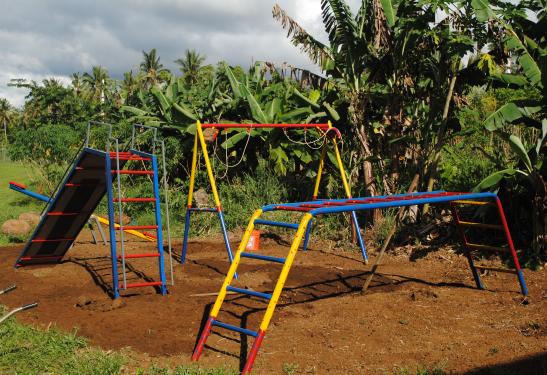 With the recent tsunami and cyclone that hit Samoa, many of the coastal villagers move to Falelauniu for fear of the ocean. This has moved lots of people closer to the YWAM Centre in Samoa.
Currently Youth With A Mission Samoa has the only playground on the island, besides a single McDonalds. They are currently undertaking a fund-raising drive to raise some funds to upgrade their existing playground. Right now it consists of an old slide, seesaw, and swing set, along with a large open field that is used for rugby and soccer. They are hoping to upgrade the existing playground and clear out the rocks, holes, and hills on the field to provide a safe and fun area for the island's children to play.
You can find out more about the project on the project web-page.
YWAM Outreach to the World Cup in Brazil – Kickoff 2014
In June and July one of the largest global sporting events will be taking place in Brazil, the FIFA World Cup. Like with most global sporting events Youth With A Mission will be there to meet and serve the spectators, officials, volunteers, and athletes …
Visit www.ywamkickoff2014.com to find out more.
Cafe 360 TV Series
On Monday, June 2, 2014 Y360 will be holding auditions for actors and actresses for their upcoming episodic TV series, Cafe 360.
 With its open, magazine-style format, Café 360 takes on a variety of topics relevant to today's youth in a fresh and redemptive way. It builds its content upon values upheld by the Bible, conveyed in a context-sensitive manner, and easily applicable to international audiences. It leaves the audience with concrete, healthy, and contextualized ways to grow and change.

Hosted by an international group of young men and women in a typical African café setting, the series has multiple 30-minute segments including a dramatic parable, testimonials, and an artist's take on the topic of the day, all revolving around the hosts' performance in the café itself.
Visit www.y360.org to find out how you can get involved.
YWAM Emerge Business Summit 2014
June 6 – 9 in Colorado Springs YWAM Emerge will be hosting their annual Business Summit …
Visit emergesummit.com to find out more.
YWAM Golf Tournament

Raising money for YWAM Emerge and for YWAM Strategic Frontiers.
YWAM Emerge is engaged throughout North America serving leaders in the mission and helping them to find innovative solutions to engage the least reached people.
YWAM Strategic Frontiers focuses their ministry on people and places where less than 2% of the population is Christian. They mobilize the body of Christ to work and partner in those areas, and train people to enter those areas and introduce Jesus and His ways throughout the earth.
June 9, 2014 at the Broadmoor Resort in Colorado Springs, USA.
Outreach to Latvia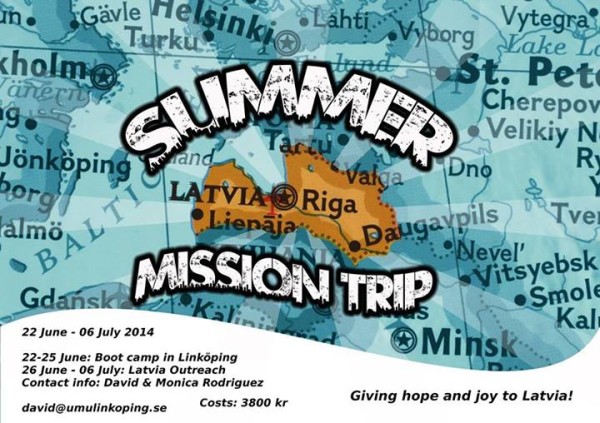 YWAM Sweden will be running missions trip into Latvia from 22 June – 06 July. It will include a one week boot camp in Sweden, followed by about two-weeks of outreach into Latvia.
You can find out more on their Facebook page.
YWAM Hockey Summer of Service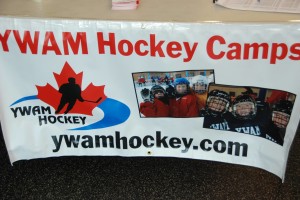 If you have a love for hockey, a love for God, and a heart for the youth, then YWAM Hockey has a great opportunity for you.
From July 9 – August 19 YWAM hockey will be running a summer of service travelling all across Western Canada. The time will include on and off ice hockey and fitness training during week long hockey camps, as well as opportunities to connect with the participants to share Christ's love.
You can visit their Facebook page to find out how you can get involved.
July 9 – August 19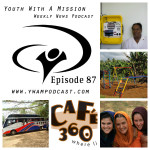 If you liked the program, tell a friend. If you didn't like it, tell a friend anyway …
Review us and Subscribe: