Podcast: Play in new window | Download | Embed
Subscribe: Apple Podcasts | Android | Email | RSS | More
In this week's episode of the YWAM Podcast we get to hear about a New Ship for YWAM Marine Reach New Zealand, DTS Network Meeting happening in England, YWAM installing "food machines" in three of their operating locations and more …
Stories:
YWAM's IPO Connection – Missional Internships for Students Everywhere
You can find out more about how you can connect with interns or projects around the world on the YWAM Student Mobilisation Centre internship placement and outreach connection web-site.
Food Machine
The FoodMachine is able to produce a balanced diet of food in a scalable, profitable and environmentally friendly way. It is being installed at various YWAM locations around the world, including:
YWAM Kona, Hawaii, USA

YWAM Puyallup, Washington State, USA
YWAM Battambang, Cambodia
Find out more about the food machine and watch a video about it here.
New Ship for Marine Reach New Zealand
Exciting things happening this week, please pray for us as a team travels to Japan to see the new ship for Marine Reach!

Tuesday the 6th of March 7 pioneers will fly to Hakodate, Japan to sea trial hopefully our next ship for YWAM Marine Reach. We covet your prayers and support as we begin another journey of discovery and purpose in God. Thank you to all that have supported us this last two years and thank you for standing with us.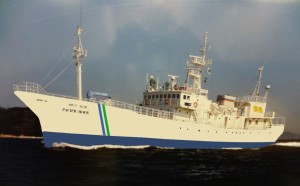 See more photos of the ship on their Facebook page here.
Just as I went to record this episode I saw this update on Facebook: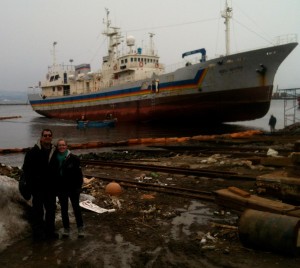 Hey Everyone, exciting news at 3:30pm Japanese time we signed the papers and we are the proud owners of a new ship!! Thank you everyone for all your support!!
YWAM Medical Ships Australia
Watch more videos from YWAM Medical Ships Australia
The State of IT in YWAM – Google Hangout on Air
On Friday March 15 we will be having a Google Hangout / Webinar to talk about Information Technology in YWAM and how it is being used, and where we think it is going. Some of the topics that we will be talking about will be:
How IT is being used in the mission

Where we think it is going, and how we can continue to use it
What are some of the challenged we face in using IT
What can we do about the IT gap between YWAM locations
You can find out how you can participate, and what else we will be talking about on the YWAM IT web-site.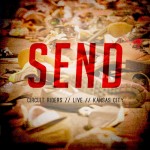 YWAM Kona produced a new worship album that you can download
The album Send – Circuit Riders // Live // Kansas City (with Digital Book) was recorded live in Kansas City in 2012 at the School of the Circuit Rider. It was recorded at the International House of Prayer with hundreds of people in attendance for a time of teaching, worship, evangelism and training.
There are 10 live tracks, one bonus track and a digital book included with the download. You can purchase and download the CD here.
YWAM Herrnhut, Germany Atom Magazine
Produced by their Marriage of the Arts DTS including some great content and photos from Europe and Asia.
YWAM DTS Network Meetings
April 17 – 19 at Holmsted Manor
Are you coming to the DTS Network Meeting April 17, 18th and 19th April at Holmsted Manor? We hope to identify other training needs, how we can support each other and generally how DTS's can connect across Europe.

There will be no cost for accommodation so please bring your own bedding and towels. The event will begin on 17th with a meal and finish on the 19th after coffee. There will be a small charge of £10 for your food.
Summer of Service to Paris, France
July 15 – 28th in Paris, France
Includes worship, training, childrens work, one on one evangelism, working with the homeless and open-air meetings.
Find out more here.
2-Week Mission Adventure in Iceland
YWAM Iceland has been engaging in outreach at the yearly Iceland National Festival in the Westmann Islands for the past few years. During the festival the YWAM team runs a hospitality tent where people can come and chat, grab a cup of coffee, receive prayer and find some peace in an otherwise wild event.
The outreach runs from July 27 – August 5th and includes a week of preparation and then four days at the festival. You can find out more about the outreach opportunity here.
YWAM Turner Valley – Nehemiah Project Fundraiser
A building project to build up what God has already given them in Turner Valley, Alberta, Canada.
YWAM Monrovia, Liberia
Hello Friends, we want to share with you some of our plans for 2013.

The Lord has blessed us with 1.5 acre of land, along the road leading to the international airport. But this land need to be developed, we are paying too much on rent and we can't continue this any more. We always take the last quarter of the year raising money for our rent.

The estimated cost of the first building was put to $50,000, but we have decided now to use some local materials for the construction of the first two buildings (Residential and Administrative). So, with this new development  we will be able to use the same amount to construct two of the buildings. We need $10,000 to start the foundation for the two building in November 2013.
Writing Newsletter to Inspire and Connect
Resource to help us know what to include when sending e-mails newsletters to our home church:
Tell stories of the lives around you

Include pictures of life
Give tangible ways your supporters can help
Connect with all generations of the church community
Invite teams for specific projects
Tell us about finances
Share specific prayer requests
Consider ways to connect online
Source: Newsletters to Inspire and Connect – Missions Manual