Podcast: Play in new window | Download | Embed
Subscribe: Apple Podcasts | Android | Email | RSS | More
This week we will talk about YWAM's emergency team RescueNet responding to the tornado disaster in Oklahoma, we will get an update about what is happening with YWAM in Haiti, find out about some training and staffing opportunities around the world, and we will find out what the book of GENESIS says about who God reveals himself to be …
Stories
YWAM RescueNet Deployed to Oklahoma
YWAM Salem, with @rescuenet, is being deployed to Oklahoma to respond to the tornado disasters. Our team will be doing trauma counseling, logistics and stay open to whatever else they can do. Please be praying for these guys.
You can follow the deployment and the team in their Facebook Page.
Call2All Congress in Thailand has Begun
The Call2All Congress has begun in Thailand! There are over 2,000 leaders from across Asia coming together to strategize on how to finish the Great Commission in our lifetime!!! God is moving rapidly across the earth, to see the church, the Body of Christ come together in unity!
YWAM Haiti Update May 2013
New Prayer Chapel
Fish farm hatchery
Sunday Kids church
Discipleship Training School experiences
Find out more about the ministry happening in Haiti at www.ywamhaiti.org.
Who is God – a Word Cloud
David Hamilton has created a word cloud that illustrates who God reveals himself to be through his actions in Genesis What would your personal word cloud say about how he has revealed himself to you?
You can join the conversation, and see what other's are saying, on the YWAM Facebook page.
YWAM Marine Reach Europe Outreach to Albania
First and Second week of outreach in Albasani, Albania, specific for Dental Care or Surgery and having an EYE screening for the Ophthalmology surgery in the next week of outreach.
Find out more on their web-site, www.medicalmission.co.uk/.
YWAM England Magazine – Advance 118
YWAM England has released their twice yearly ministry magazine. In this edition they cover many different topics, including:
News from the YWAM England National Leader, Carl Tinnion
Ways to Get Involved – How could you engage with missions?
30-Days of Muslim Prayer – 20-years of progress
Orphans – A Future on the Streets
Staff Stories
Next Wave – Sharing Faith – YWAM's Sail Training Vessel
Removing Social Barriers – Building Relationships
New Team in YWAM England – Korean Blessing
Upcoming Training Courses – Learning Opportunities in the  UK
Devotional and Prayer – Becoming Discipling Communities and prayer points
Find out more about YWAM England at www.ywamengland.org.
New Stories on YWAM Organic for May 2013
YWAM Texas SST

YWAM Norway Outreach to Ethiopia
30-Days of Muslim Prayer
Watch these videos, and more, over at www.ywamorganic.org.
Couples Retreat Malaga, Spain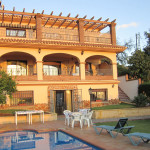 YWAM Malaga, Spain will be hosting a few couples retreats at their leadership retreat centre in Alhaurin de La Torre, Malaga, Spain in June and August of this year. The mornings will be spent in worship, personal prayer, interactive teaching and share. The afternoons will be open for quality couple time and for outings and relaxing.
Some of the topics to be covered at the retreat are:
Balancing the demands of marriage

Understanding our differences
Strengthening our communication
Deepening our intimacy
You can find out more about the YWAM Couples retreat on the YWAM Family Ministries International web-site, www.ywam-fmi.org.
YWAM Marine Reach New Zealand looking for staff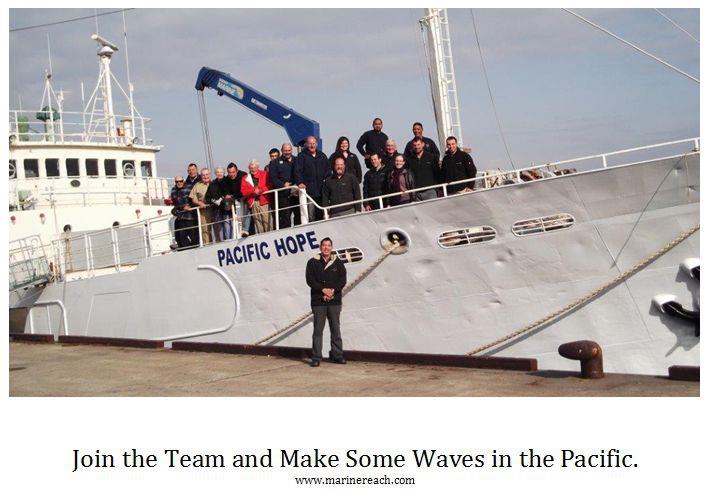 Looking for staff for the YWAM Ship M/V Pacific Hope:
Ships Crew
Media Staff
Office Staff
Medical Personel
more …
Find out more, and contact them through their Facebook Page.
Language and Leadership Course
YWAM Chaing Rai is offering a new course on Language and Leadership starting on June 9 of this year. It is a 40-week, 9 1/2 month, long course designed for YWAM staff and students who have a desire to serve long term as missionaries to Thailand. there will be about 7 1/2 months spent in Thailand including training and local outreach, followed by an 8-week outreach to another country.
The main focus of the school will be:
Acquiring another language

Training and practice in leadership
Doing outreach locally and abroad
Personal growth
Find out more about the school at the YWAM Chaing Rai web-site, www.ywamchaingraibase.com.
Highfield Oval Summer Fair at YWAM Harpenden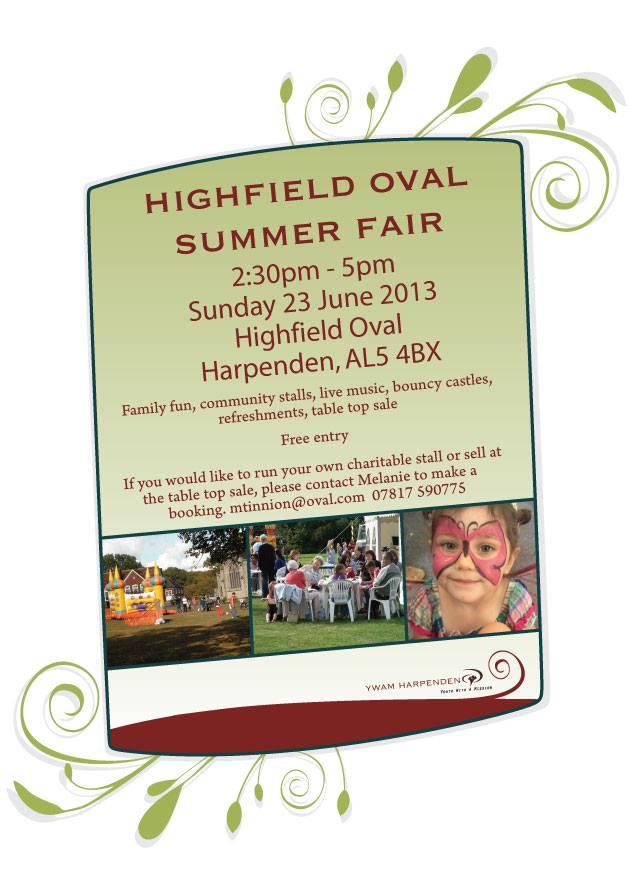 Find out more about the fair at ywamharpenden.org.