Podcast: Play in new window | Download | Embed
Subscribe: Apple Podcasts | Android | Email | RSS | More
Intro: In the first episode of the YWAM News Podcast for 2014 we will be talking about the work that Youth With A Mission is doing in South Sudan, find out what relief work is continuing to happen in the Philippines, and we will also hear about many outreach and training opportunities coming up in the first quarter of this year …
Stories:
Newest YWAM Voices – Experiencing Revival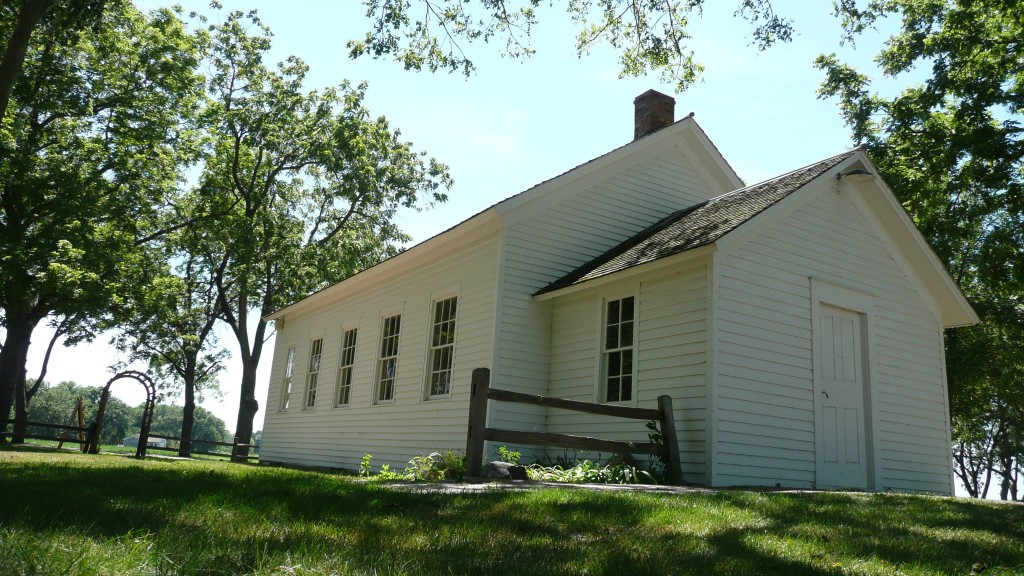 Lynn Green has presented us with this month's YWAM Voices. Lynn and his with Marti have been working in England with Youth With A Mission since 1971. From 2004 – 2011 he was YWAM's International Chairman and he continues to convene YWAM's global leadrship meetings, and focuses much of his energy on international leadership development.
His letter this months talks about experiencing revival and how our actions, and the actions of others, can put God's plan into motion.
Check out his full letter on the YWAM Web-site at www.ywam.org.
An Eye Opener to the League of Injustice || Spoken Word X Ethan Leavitt
Voice for the Voiceless DTS from YWAM Kona
Find out more about the Voice for the Voiceless DTS at www.uofnkona.edu.
Typhoon Relief Work in the Philippines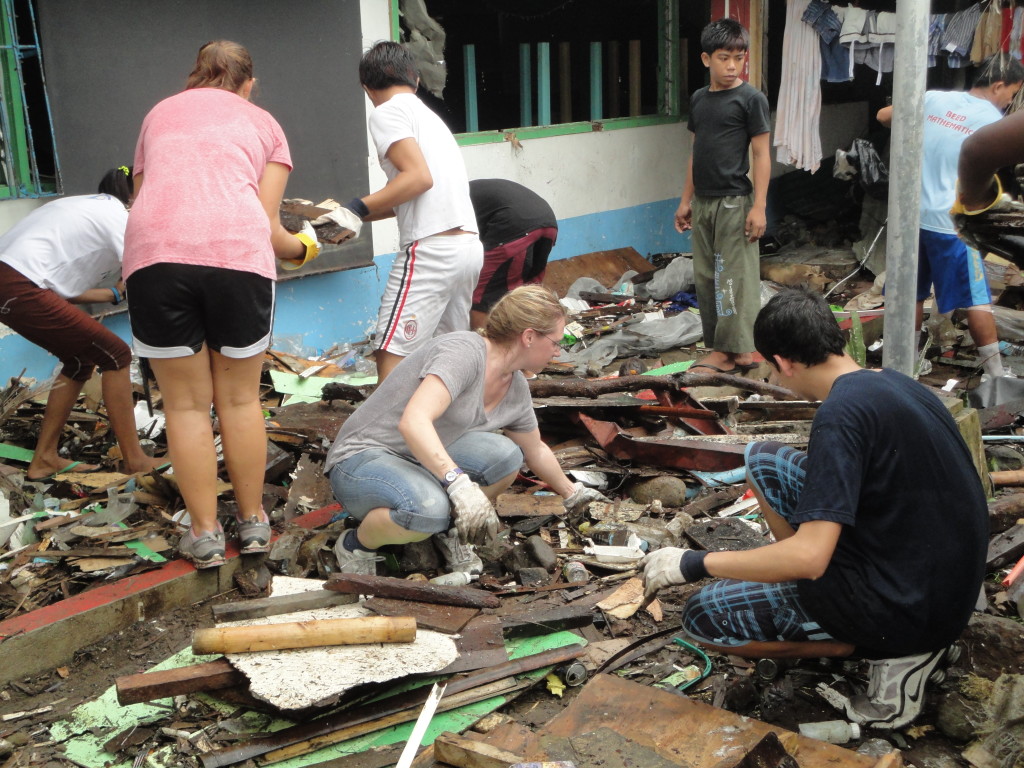 YWAM teams have continued to perform relief work in the Philippines to help the people recover after Typhoon Haiyan (Yolanda). There are still eight teams directly engaged in typhoon relief this week. The have been:
Rebuilding houses and churches
Providing counselling and encouragement to typhoon victims
Rebuilding a school building
Distributed clothing to youth on the islands
Distributing relief and building packages
Teaching in local schools and churches
Find out more on the YWAM Philippines Facebook Group.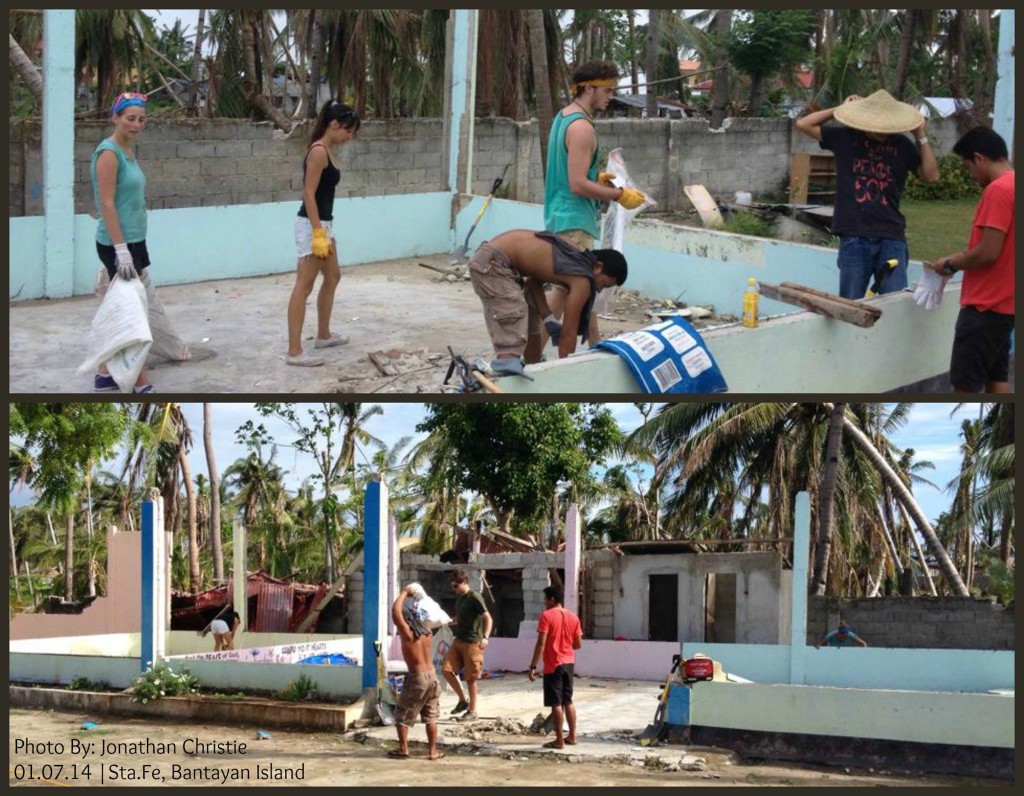 RescueNet Introductory Training Course
One of the first teams from Youth With A Mission that was on the ground providing relief work was a team from RescueNet.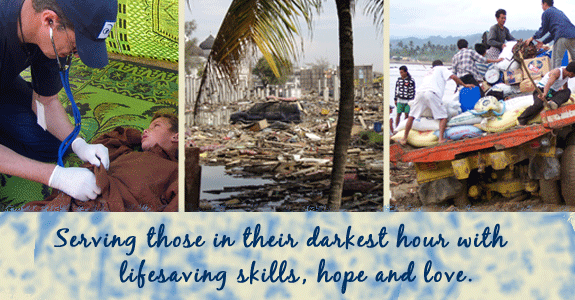 Date: Apr 28-May 11
Location: Heredia, Costa Rica
Cost: $700 USD
You can find out more about the course and how you can participate on their Facebook Page.
Hear the previous interview with Dave Mansfield from RescueNet US.
YWAM South Sudan Staff Safe
YWAM team members in South Sudan and in northern Uganda are exploring how they can reach out and serve those who have been displaced. Pray that God will guide them clearly.
Follow what they are doing on their Facebook Page.
Brazil World Cup 2014 Outreach

In June and July the Football (Soccer) World Cup will be hosted in Brasil. YWAM will be running an outreach in each of the twelve host cities:
Belo Horizonte
Brasilia
Cuiaba
Curitiba
Fortaleza
Manaus
Natal
Recife
Salvador
Sao Paulo
Rio de Janeiro
Porto Alegre
Each location will have their own focus:
Evangelism
Arts
Prayer
Social Justice
Sports
Youth and Children
General Missions and Services
You can find out more about the outreach, and how you can join in the outreach at their web-site, http://www.ywamkickoff2014.com/.
YWAM Northern Europe Leaders Gathering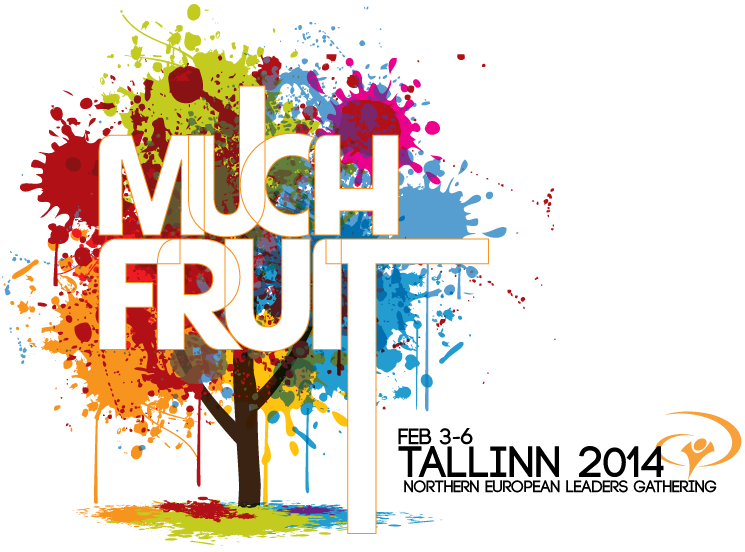 YWAM Northern Europe will be hosting a leadership gathering February 3 – 6 in Tallinn, Estonia. The focus of the gathering this year will be "Much Fruit".
..and you will bear MUCH FRUIT…fruit that will last (John 15,8+16)
Some of the speakers who will be joining with YWAM Northern Europe for this time is Jim and Judy Orred, who are common speakers on the YWAM DNA Infusion seminars.
Find out more at www.ywamne.org/nelg2014.
UofN Think Factory – Northern Europe
The YWAM Northern European Gathering will be followed up with the University of the Nations Think Factory. It is 24-hours of planning and strategising for UofN Action in Northern Europe.
The goal of the UofN Think Factory is to complete a proposed 5-year plan of action, with 5 – 6 different tracks of passions for students to choose between, and a regional advertisement strategy. Their is also the desire for all participants to leave with a clear understanding of the new UofN Extension program.
Find out more on their web-site, ywamne.org.
YWAM Chico Worship Seminar
YWAM Chico is hosting a seminar focused on worship and mission this February 24 – 28 in Chico, California.
The week-long seminar will be divided into three portions:
Biblical Foundations of Worship
Worship in Mission
Dynamics of a Worship Team
There will be an international team who lead Schools of Worship in YWAM to help run the seminar.
Find out more on their Facebook Page.
School of Worship
If you have a heart and passion for worship and want to do more than a seminar you should have a look at the School of Worship from April 3 – June 27 in Restenas, Sweden.
Some of the topics covered during the school are:
Why we worship
What the Bible says about worship
Creativity in worship
Personal lifestyle of a worshiper
Worship in Missions
Songwriting and recording
Prophetic ministry in worship
During the school there a number of activities that students get to participate in:
New Song Festival
24/7 Worship and Prayer
Street Worship and Evangelism
Music Class (Skill Training)
Capital Outreach
Check out their web-site, ywamrestenas.se, to find out more.
Sports Ministry School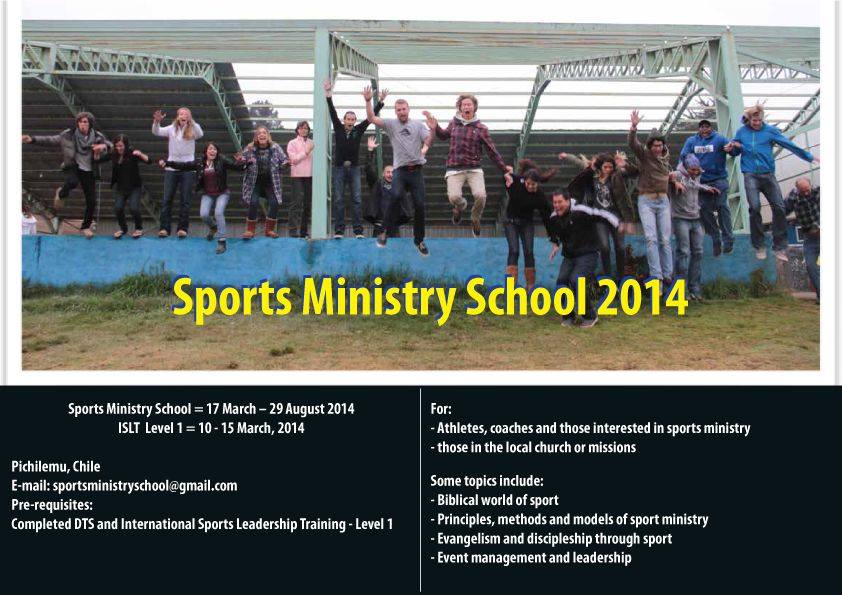 YWAM Pichilemu in Chile will be running a Sports Ministry School from the 17 March – 29 August 2014.
The school is designed for:
Athletes, coaches, and those interested in sports ministry
People involved in the local church or missions
Some of the topics covered include:
Biblical world of sport
Principles, methods, and models of sport ministry
Evangelism and discipleship through sport
Event management and leadership
Find out more on their web-site, puravidachile.com.
Bible School for the Nations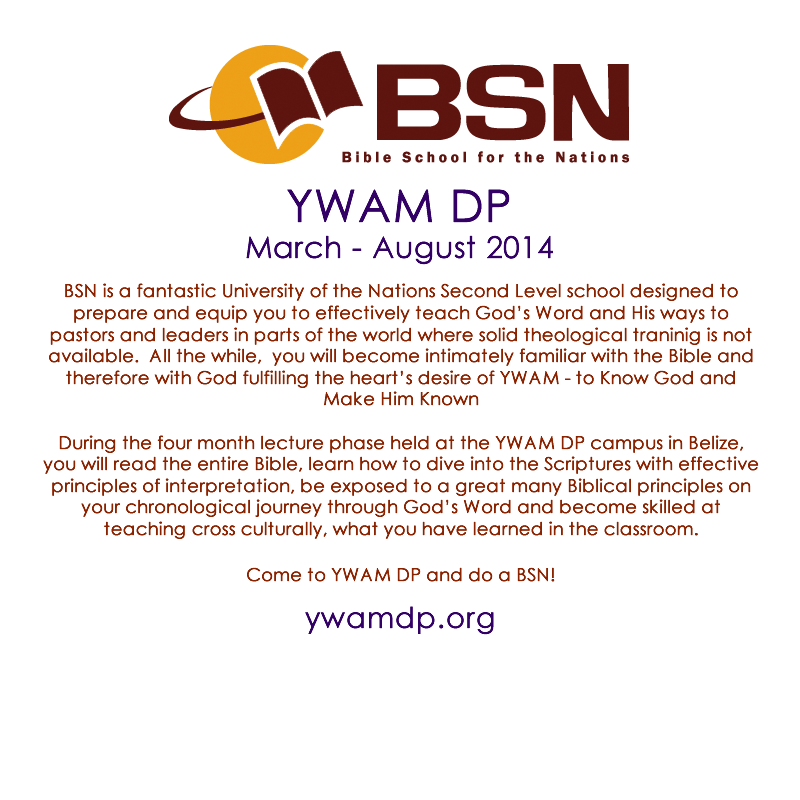 YWAM Destination Paradise in Belize is offering the Bible School for the Nations beginning 3 March and running for 16-weeks, to be followed by an outreach phase.
Find out more on their web-site, www.ywamdp.org.
Chronological Bible Core Course – YWAM Salem
YWAM Salem in Oregon, USA will re running the Chronological Bible Core Course starting 27 March…
The Chronological Bible Core Course (CBCC), is a 13 week course designed specifically for students to gain the tools to bring the Word of God to life in their own lives. Students have the opportunity to hear lectures from Bible scholars and engage in various forms of historical, archaeological, literary and geographical research using the inductive bible study method. Students will take on a new book each week, spanning the old and the new testaments and get to see for themselves the character of God and His plan for the world.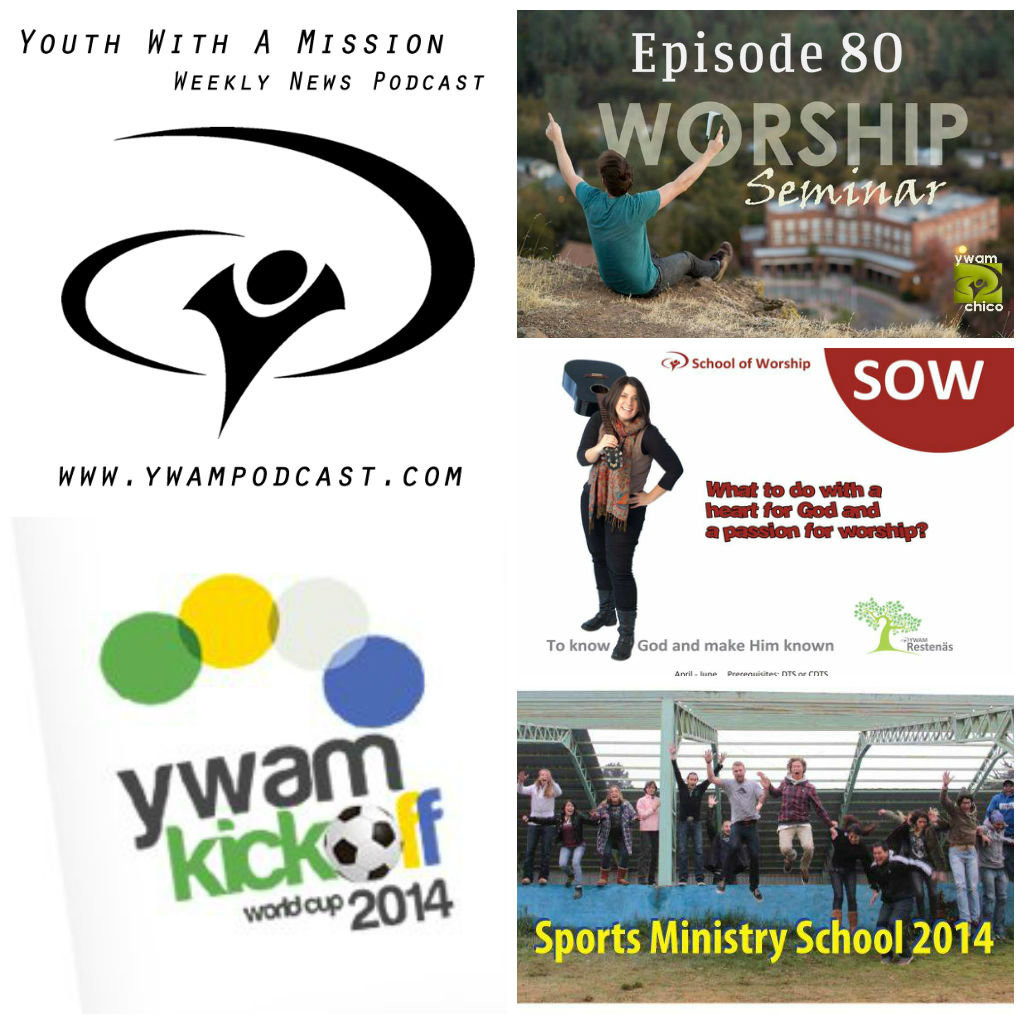 Find out more at www.ywamsalem.org.
Review us and Subscribe: