Podcast: Play in new window | Download | Embed
Subscribe: Apple Podcasts | Android | Email | RSS | More
Today we will find out how YWAM Responds to the Boston Marathon Bombing, Outreach to the Argentina Flood victims, an Outreach cafe has been opened in a Red Light district in Thailand, we look at a mobile app to help you learn about the people in East Asia, and more …
Stories
YWAM Boston Responds to the Marathon Bombing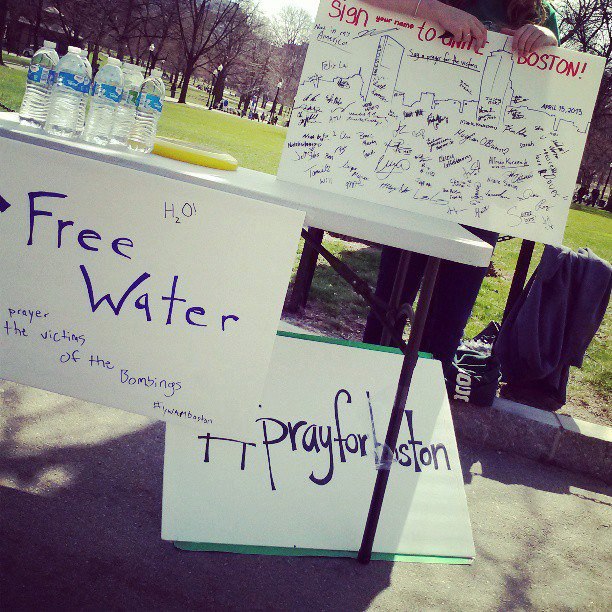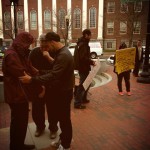 In the days following the bombing at the Boston Marathon YWAM Boston was out running prayer stations around the city for the city and the people in it. Teams were sent out all over the city including Boston Common, Downtown Crossing, Brigham Women's Hospital, Harvard and the Central Square to bring prayer and hope to the people.
A  message to the people of Boston from John 14:27:
Peace I leave with you; my peace I give you. I do not give to you as the world gives. Do not let your hearts be troubled and do not be afraid.
You can find out more about what YWAM Boston is doing around the community in response to the bombing on their Facebook page.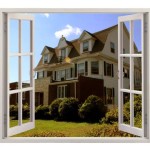 YWAM Boston Completing their Ministry Centre
From now until the end of July YWAM Boston is making a push to complete the renovations of their ministry centre. Mission Builders International is working with them to make this possible and they are needing people to help with the following trades:
Carpenters
Tile mason or fitters to lay ceramic tiles in the bathrooms
Plumbers to install the bathroom fixtures
Cleaners
Sheet-rockers (taping, mudding, finishing)
Painting
Find out more on their Facebook page, here.
YWAM Argentina Outreach to the Flood Victims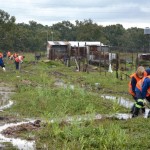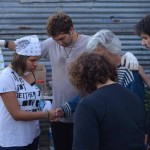 On April 2 floods devistated the city of La Plata in Argentina. An estimated 350,000 inhabitants and about 58,000 homes were affected by the floods. This is the equivalent of about a quarter of the cities dwellings.
Teams of YWAM Argentina toured some neighbourhoods of La Plata to be solidarity with the neighbours who lost everything by the flood on April 2. There we were… lending a hand, a word, a hug, a prayer… serving.
Outreach Cafe Opens in Thai Red Light District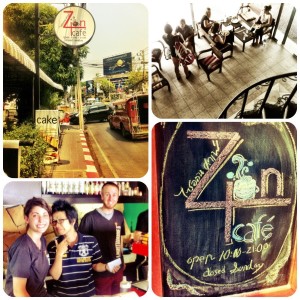 "Zion Cafe is open for business! The Thailand team has been working hard the last two weeks to get this "business as a mission" up and running. Zion Cafe is located in the heart of the red light district. This business supports the ministries that reach out to the bar girls, college students, children in slums, and remote villages!"
Find out more here.
Call2All Media Track 
The Call2All Conference is being help in Chaing Mai Thailand from May 21 – May 24 and will be followed up by the YWAM Asia/Pacific Field Gathering until the 27th and YWAM Thailand's 40th anniversary celebration until the 28th of May.
You can find out more about the conference, and how you can attend at www.ywam.asia
inTouch Camps in Europe this summer

The inTouch ministry is setting up their summer schedule for the inTouch camps this year. inTouch camps are meant to be a blessing to all ages who have served or continue to serve in YWAM, plus their families, friends, supporters, partners, churches, etc.
in­Touch Camps fea­ture a daily programme starting each morning with worship  this is followed by teaching from YWAM speakers  On most camps a parallel Children's Programme is run. After a delicious lunch, there's time to relax, have fun and explore the local attractions. An informal programme takes place in the evenings. in­Touch Camps are completely bi-lingual: English plus the local language (= French in Switzer­land).
There will be six camps run this year, featuring speakers like Dean Sherman, Markus Egli, Edwin Fillies and Paul and Geneviève Marsh. They will be happening:
16 – 22 June in Piemonte, Italy

20 – 23 June in the Northern Black Forest in Germany
30 June – 6 July in Restenäs, Sweden
7 – 13 July in the middle of Transylvania, Romania
22 – 27 July in Skjærgårdsheimen (share-gorsh-eye-men). Southern Norway
4 – 10 August in Champagne, France
You can find out a lot more about the camps at www.intouchcamps.net.
The 360 Experience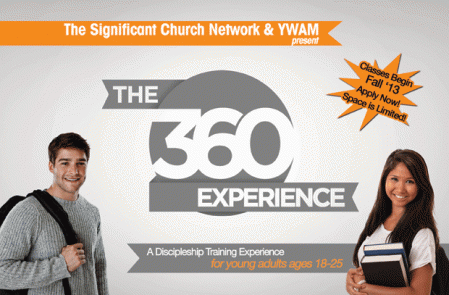 6-Month Discipleship Training school plus a 3-month Church Internship.
Being offered in 3 different locations in the USA this coming September:
Biddeford, Maine

Somerset, Kentucky
Victoria, Texas
http://significantchurch.com/360experience/
School of International Relations and Global Strategic Thinking
The YWAM Network for Strategic Initiatives will be running the School of International Relations and Global Strategic Thinking in Colorado Springs. They define the school as:
This school is designed to train both emerging and established leaders to better understand global dynamics and help them to impart informed strategy into their teams, churches, or organizations they lead. We need leaders who understand how to look at changing world dynamics and create strategies to impact the world for the Kingdom of God in these times!

Our school will use the lens of International Relations, the leading strategic indicator in the world, to train new missions strategists. Our goal is to develop mission leaders who will help the Church rise up and bless the nations. This school will train leaders in the ways of God in how He exalts and humbles countries on a national and international scale, and how that affects global mission strategy. Students will learn how to integrate Biblical thought into the seven spheres of society. The school will be focusing on the sphere of international government and how that relates to Kingdom strategy.
Topics covered during the school:
Leading from the Future

State of Global Missions
Biblical Worldview
International Politics
Organisational Strategy
Change Management
Leading Amid Uncertainty
International Relations
Political Islam
Find out more at terranovaproject.org.
Word By Heart School – UofN Kona
"Word By Heart" is a three month training environment that will change your life.

You will learn a Gospel word for word the exact words of Scripture. You won't do this by rote i.e. pounding words into your head until it hurts. Rather you will get to see behind the stories to actually experience what was going on. The stories will become so real to you that you will be an eyewitness. Once you have experienced the Gospel's like this, natural memory is unlocked and you will be able to memorize a Gospel in three months.
Dance Workshop with YWAM Champagne
YWAM Champagne in France is offering a dance workshop from the 28th of October to the 2nd of November. The will be covering all sorts of styles of dance including:
Hop Hop

Classical Dance
Ballet
Modern Dance
You can find out more on their website, www.jem-champagne.fr.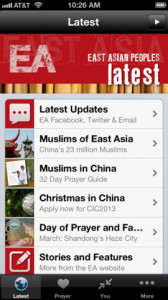 New App to Help You Engage East Asians with the Gospel
International Missions Board (IMB) has recent put out a new mobile app for Android or iOS called EA Connect. In addition to informing users about what IMB is doing among the people in East Asia it also contains a wealth of information about the countries and people in East Asia.
You can find out more about the following cultures and countries:
China

Japan
Korea
Mongolia
Taiwan
There is also information about the religions that the the people in East Asia practice, including:
Buddhism

Taoism
Shintoism
Islam
Folk religions
You can find out more about the app, and download it for free, at eastasianpeoples.imb.org/app/.