Podcast: Play in new window | Download | Embed
Subscribe: iTunes | Android | Email | RSS | More
This week we will talk about YWAM's response to Typhoon Haiyan that has decimated the Philippines, we'll hear about a project called "Restoration Initiatives" that YWAM San Francisco is doing, find out how YWAM in engaged in some rebuilding in Southern Sudan after attacks by the Lords Resistance Army, check out a peace and justice internship being offered by YWAM in Winnipeg, and more …
Stories:
YWAM Outreach to the Philippines after Typhoon Haiyan
Typhoon Haiyan swept through the Philippines last week and there are worries that the death toll could reach over 10,000 …
As of Thursday, November 14, YWAM Philippines has:
One team from Impact World Tour and Cebu headed to Northern Cebu Island and Bantayan Island with a vehicle loaded with relief supplies
A team from YWAM Iloilo has begun their trip to Northern Panay Island and Aklan province, also with relief supplies
A team from YWAM Antipolo and the School of Evangelism is beginning their bus ride to either Catbalogan on Samar Island or Tacloban on Leyte Island for contact and survey.
YWAM Mindanao, YWAM Cebu, RescueNet, and Vision Help International Care are preparing multiple teams to enter the area and begin relief work this weekend. YWAM is staging their teams in Cebu, Surigao, and Iloilo.
YWAM Philippines has asked that anyone who wants to come and help should contact the staff that are already there before going. You can contact them through the email addresses provided on their Facebook page.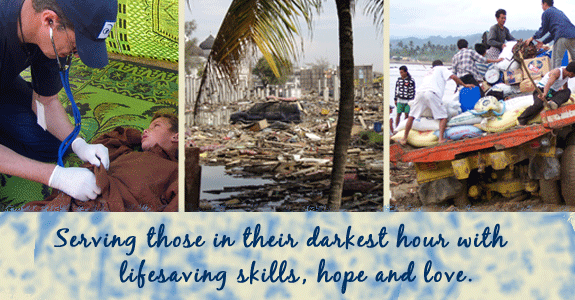 Some of the other ways that you can get involved in the relief work starting in the Philippines is to join teams that are already there, or planning to go there. Some of the teams going are:
Follow the work of Youth With A Mission in the Philippines on the YWAM web-site, www.ywam.org.
Romans 12:9-12 Devotional
Steven Bennquist is the Discipleship Training School Director at YWAM San Franscisco. Today we get to listen to him speak about Paul's letter to the Romans where he addresses putting love into action …
Romans 12:9-12 – Let love be genuine. Abhor what is evil; hold fast to what is good. Love one another with brotherly affection. Outdo one another in showing honour. Do not be slothful in zeal, be fervent in spirit, serve the Lord. Rejoice in hope, be patient in tribulation, be constant in prayer.
YWAM San Francisco Restore Dignity Project
Restoration Initiatives (RI) is a ministry of YWAM San Francisco. Working in the Tenderloin district of San Francisco, RI reaches out to the poor and marginalized. This short video focuses on one small part of the ministry that they provide to the people in that area, which is access to a bathroom and hot showers.
You can find out more about the Restore Dignity Project at their indiegogo page, where they are currently raising funds to continue and expand this ministry.
YWAM Megacities – Kolkata's City Coordinator
Bishop Ashoke Biswas from the Church of North India (CNI) welcomes Teams to Kolkata in April 2014 until April 2015 with Megacities.
Find out more about the Megacities outreach to Kolkata on the Megacities web-site, www.megacities.org.au.
YWAM South Sudan – Rebuilding after an attack by the LRA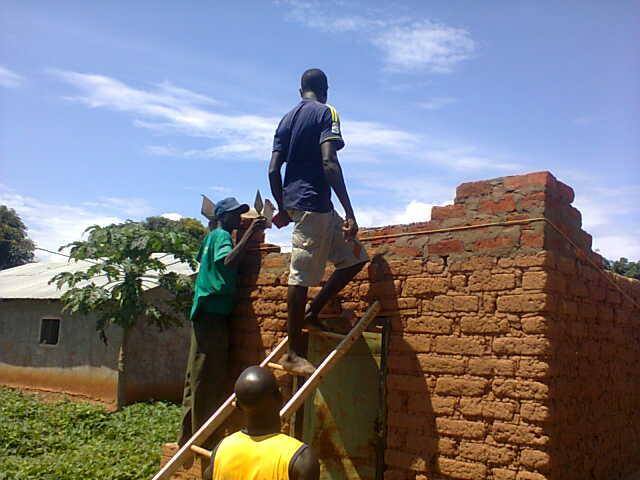 YWAM South Sudan has a team in the centre of the Deosan of Ezo ECS rebuilding some of the area after an attack by the Lord Resistance Army (LRA). The plan is for the team to stay there until they have rebuilt.
They are asking for prayer for their safety and the safety of the remote communities. They are hoping to have many opportunities to witness when they are in the area.
You can found out more about their  ministry on their Facebook Page.
YWAM Noepe, Togo Campus Tour
As we look around the world at some of the different YWAM Ministries that are happening we will take video tour of the YWAM Noepe campus in Togo:
You can find out more about the ministry on their web-site, www.ywamnoepe.org.
YWAM Amsterdam Christmas of Service
YWAM Amsterdam is hosting their Christmas of Service from 20 – 23 December again this year. The goal for the time is to spread the true reason of the season through both word and deed. During the Christmas of Service there will be:
Vibrant worship
Inspirational teaching
Exciting outreach
Christmas Carols in Amsterdam's Red Light District
You can find out more about the event on their web-site, www.ywamamsterdam.org, and on their Facebook event page.
YWAM Winnipeg Urban Ministries Peace and Justice Internship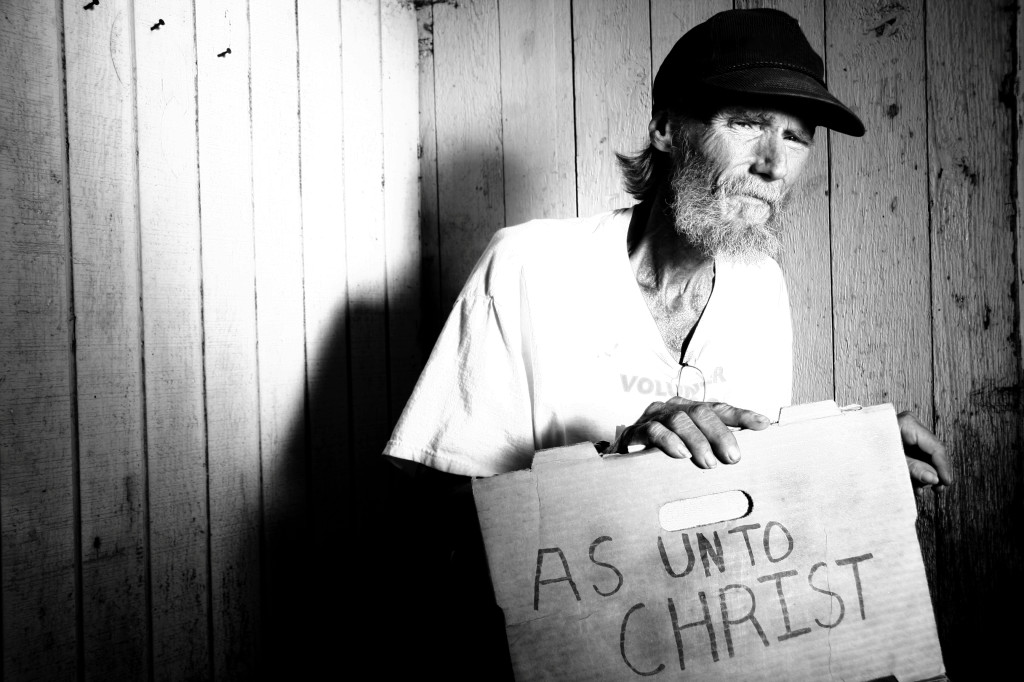 YWAM Winnipeg is running a Peace and Justice Internship from March 3 – May 23, 2014.
The internship is designed to provide participants with practical understanding of and engagement with issues of peace and justice from a Christian worldview. While living in an intentional Christian community in inner city Winnipeg participants will receive training, teaching, mentoring, and opportunities to explore peace and justice issues.
Topics for the intership will include:
Theological foundations in peace and justice
Peacemaking
Creation Care
Human Trafficking
Displace Peoples
Racism
Poverty
more …
YWAM Tyler School of Evangelism Testimony
Find out more about YWAM Tyler on their web-site, www.ywamtyler.org.
Feedback from the last podcast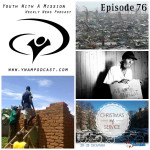 I had a voicemail last week from Elisabeth about women in missions. Rather than answering that one myself I have asked a few women that I have worked with in Youth With A Mission for some feedback, and I hope to get that to you next week. Thank you Elisabeth for the message.
Review us and Subscribe: