Podcast: Play in new window | Download | Embed
Subscribe: iTunes | Android | Email | RSS | More
Intro: Hear how the YWAM Together Conference finished up, get an invitation to join YWAM in a global prayer project, a new YWAM ministry seeking to connect workers with opportunities, check out what YWAM Ships are up to, find out about some different training opportunities, and more on episode 94 of the Youth With A Mission News Show Podcast …
Stories:
YWAM Together Wrap Up
YWAM Together in Townsville, Australia saw almost 1300 different Youth With A Mission staff and students from around the world gather together for times of worship, teaching, fellowship and fun. Here is a report from the last day of the gathering …
If you head over to ywamtogether.org you can see more photos and stories from the time.
We are also putting together many of the teachings from the gathering and releasing them as podcasts on the YWAM Teaching Podcast at ywampodast.net. So far we have put together Loren Cunningham's teaching on Global Missions, David Hamilton and Jill Thorton's teaching on ending Bible poverty, and John Dawson's leadership teaching.
We will be rolling out more teaching that web-site in the coming months, so head over to ywampodcast.net to see what is available, and to subscribe.
The Invitation to YWAM Global Prayer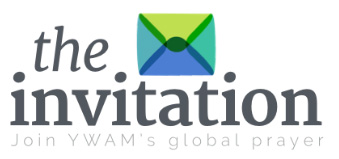 At a meeting in 2014 several hundred YWAM leaders had sense that God was inviting YWAM into His presence in a new way. As an outflowing of that sense we are invited to gather before God as a mission once a month. As Darlene Cunningham, one of YWAM's founders, says:
God is inviting us into His presence to help carry and nurture His dreams …
The prayer will be happening every second Thursday of each month and will alternate between local concerns, areas that YWAM does not yet have a presence, and global issues.
Head over to ywam.org/theinvitation to sign up to receive the updates each month. Already we have prayed for immigrants,
YWAM Ships Australia Renovations
YWAM Ships Australia is currently engaged in a refit of their newest ship, the M/V Papua New Guinea, which is do to return to PNG in June 2016. The refit includes construction of an onboard dentistry clinic, a day surgery unit, and galley renovations …
Visit ywamships.org.au to find out more about the ship, and how you can get involved.
This Month on YWAM Organic
This month YWAM Organic is featuring stories about:
YWAM Ships in Papua New Guinea
YWAM Mazatlan reaching their city
YWAM Dunham in Canada is telling God inspired stories
A book talk about Radically Normal by Josh Kelley
Visit ywamorganic.org to check out those stories.
The Back to Jerusalem Vision
Have a listen to the Back to Jerusalem Vision heard by Christian's in China …
What is the "Back to Jerusalem Movement"?

The Back To Jerusalem movement (Chinese:传回耶路撒冷运动) is a Jesus Follower movement begun in China by Chinese believers to send missionaries to all of the Buddhist, Hindu, and Muslim peoples who live "between" China and Jerusalem. They believe that the Back to Jerusalem Movement is a call from God for the Chinese church to preach the gospel and establish fellowships of believers in all countries, cities, towns, and ethnic groups between China and Jerusalem and worldwide.

They plan to follow the "Silk Road" which was the path by which the East (Asian) world first connected economically with the Western world.
Tamar Centre in Thailand
The Tamar Centre is a ministry of Youth With A Mission in Pattaya, Thailand that was founded in 1999. Their mission is to provide hope and healing to the nearly 20,000 women, men, and child prostitutes working in the sex industry in Pattaya …
Visit tamarcenter.org to find out more …
Converge
YWAM Converge is a new and exciting intern placement ministry of Youth With A Mission …
Visit ywamconverge.org to find out more about this project, and how you can get involved.
YWAM Haiti – Help Them Feed Themselves!
YWAM Haiti has been actively engaged serving the people of Haiti through many projects including Homes of Hope, and now, the Help Them Feed Themselves project …
You can find out more about this project by visiting www.ywamhaiti.org.
YWAM DNA Infusion
YWAM DNA Infusion is a 2-week YWAM Leadership even that will impart you with Youth With A Mission's DNA and equip you to lead your ministry forward. This is an event that has been held over the years in many different locations around the world, and the next planned event is planned for April 10 – 22, 2016 in Missouri, USA.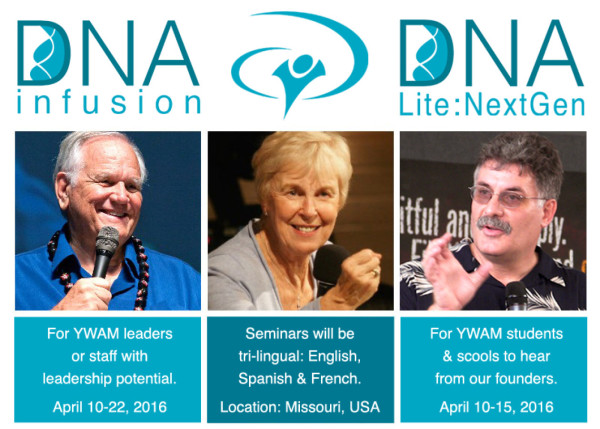 The featured speakers will be Loren and Darlene Cummingham, the co-founders of Youth With A Mission, and David Hamilton, the Vice President of Strategic Innovation for YWAM's University of the Nations.
Some of the topics covered during the DNA Infusion are:
Jesus, our leadership model
YWAM DNA: our origins and future
Current words of the Lord to YWAM global leaders
Biblical leadership
Families in missions
How to handle difficult leadership dilemmas
Conflict resolution
Co-creating with God
Value-driven movements versus structure-driven organizations
more …
To find out more about the YWAM DNA Infusion visit ywamdna.com.
Community Development School – YWAM Lausanne
YWAM Lausanne is offering the Community Development School in January of 2016. The school takes you deeper into the heart of God and the way He intended for communities to live …
The course will cover topics such as:
Biblical Basis for Relief and Development
Christian Worldview and Integration
Principles of Relationships and Reconciliation
Development Principles
Cross-cultural skills
Global issues effecting development
more …
The school begins in January of 2016 in Lausanne, Switzerland.
Visit ywamlausanne.com to find out more.
Missionary Care Foundations Course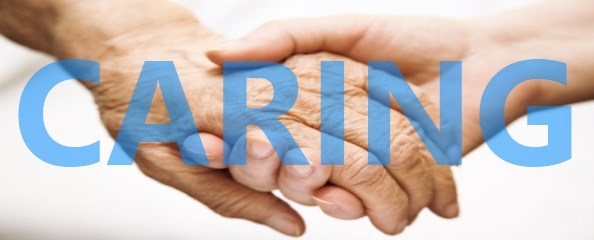 A key to long term missionary retention and success is caring for the missionaries.
YWAM Chico is running the Missionary Care Foundations Course from January 10 – 29 in Chico, California to help improve the care and support offered to YWAM missionaries around the world. The aim of the school is to train and quip people with the tools and knowledge necessary to nurture and care well for those who are actively on the mission field.
This foundational course looks at the missionary's life and the interpersonal skills that promote unity and enhance effectiveness. The training looks into the Biblical principles and the various disciplines that strengthen the missionary teams and the mindset of care for one another in the team.
The YWAM MCFC will cover topics like:
Stress Management
Cross-cultural stress
Helping others in grief and loss
Ministering to others
Team dynamics
Transitions
Risk and Contingency planning
Third culture kids
Varieties of support
Missionary well-being
more …
Check out their web-site, ywamchico.com, to find out more.
YWAM Mazatlan Carnaval Outreach
YWAM Mazatlan will be running their annual Canaval outreach from February 1 – 10, 2016…
When? February 1-10, 2016
How can I participate? The Carnaval Outreach hosts teams that serve in different capacities.  Below is a list of the varies opportunities and needs for the Carnaval Outreach
Evangelism Teams
Worship Teams and Musicans
Drama Teams
Cooks
Film makers and photographers
Hairdressers
Visit their web-site, ywammazatlan.com, to find out how you can get involved.
20 Things You Should Know How to Do Before You Become a Missionary
YWAM Mazatlan has put together a helpful article entitled, "20 Things You Should Know How to Do Before You Become a Missionary". It includes tips such as:
Be adaptable
Pack efficiently for months at a time
Choose proper footwear
Write a support letter
Share you testimony in three minutes or less
Integrate into new cultures
Speak at your home church
Use the bathroom anywhere*
Be conscious of what's going on in the world
more …
Check out their blog, blog.ywammazatlan.com, to go deeper into each of those tips, and to read about the other 11 tips that they offer.
2016 Personal Prayer Diary and Daily Planner
The 2016 Personal Prayer Diary and Daily Planner has been released by YWAM Publishing. The personal prayer diary has been published for 36-years, and is used by over 40,000 Christians worldwide.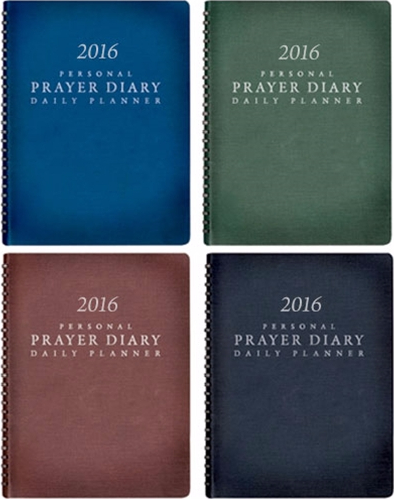 The Personal Prayer Diary and Daily Planner is designed to assist you in integrating three vital areas of your daily life:
Intercessory prayer
Bible reading and Meditation
Planning your daily, weekly, monthly, and annual schedules.
You can visit the shownotes for this podcast at ywampodcast.com/94 to see a sample of the 2016 Personal Prayer Diary and Daily planner, and also find links so that you can order a copy for yourself, or as a gift for someone who you think would be blessed by it.
Visit YWAM Publishing to purchase the prayer diary and to find out  more.
If you liked the program, tell a friend. If you didn't like it, tell a friend anyway …
Review us and Subscribe: