Podcast: Play in new window | Download | Embed
Subscribe: iTunes | Android | Email | RSS | More
This week we will talk a look at three practices that missionaries should be doing to sustain them in ministry, we'll get an updated from four of our ship ministries around the world, hear about a new dance company formed at YWAM Montana, get a report from the recent YWAM Western Europe Leadership Gathering, and more …
Stories:
Three Practices for Missionaries to Sustain Themselves
In another great article over at missionsmanual.com they took a look at three practices for missionaries to sustain themselves in ministry.
The article looks into Tom Bloomers thoughts on what is needed for long missionaries to stay in the field of missions. Tom Bloomer has been a pioneer and leader in Youth With A Mission for 40+ years, and is the current International Provost of the University of the Nations.
The three practices that are of vital importance for missionaries according to Tom are to:
Maintain hope
Grow in faith
Engage in spiritual warfare over the mind and relationships
You can read the full article at missionsmanual.com.
Tom Bloomer shares about Love Feasts
Last week Tom Bloomer shared about Love Feasts in Youth With A Mission. I had the privilege of hosting the live session and was inspired by what he said, and the insight that he had into love feasts.
Some of the key points that I took away from him sharing with us was:
A love feast is to be a time of worship, not a time to ask God for anything
We need to be led into a spirit of forgiveness
Meals together play an important role in ministry
Love feasts for the new generations will look different than they did, but should include the reverence and holiness of the past
You can watch the full session with Tom Bloomer (in the show notes) below.
Called to the Nations – YWAM Strategic Frontiers
Find out more about YWAM Strategic Frontiers, including how to get involved, over at www.ywamsf.org.
Create International Thailand Moving
You can learn how to support Create Internation Thailand with their move on their Indiegogo page.
YWAM Ships Orange County Donated a Property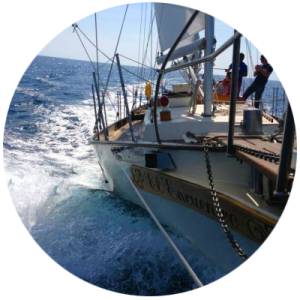 YWAM ships has recently been donated 8-acres of land on an island accessible only by boat in Panama. The property has the capacity to house 40 volunteers, and is situated among the Ngobe Indian tribes that live along the coast line and on neighbouring isolated islands in the Caribbean Sea.
The new property is uniquely equipped to support the YWAM ship ministry in both the location, as well as the facilities. The property already has a dock that it deep enough for the YWAM ship the El Encuentro, which is already in the process of being repositioned to Panama. YWAM is also planning to host outreach teams as well as Navigation and Discipleship Training Schools starting around September of 2014.
Check out their latest newsletter to find out more …
Marine Reach M/V Pacific Hope Update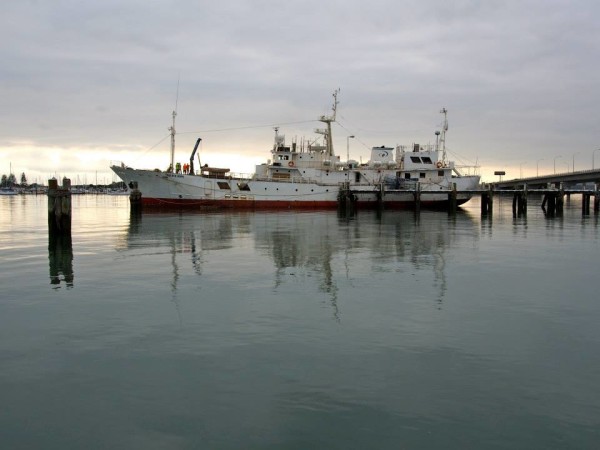 Work on the newest Marine Reach vessel, the M/V Pacific Link, continues …
YWAM Ship Hawaii Aloha Bible Delivery

Hawaii Aloha will take the first completed Bible down to Kapingamarangi in Micronesia on the equator with SIL and Wycliffe translators.
Check out the full story, and find out how you can support this important delivery, at
ywamships.net.
YWAM Ships Australia Boots for Bush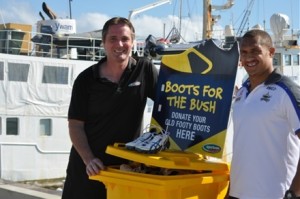 One of the rather unique ways that YWAM Ships Australia is serving the youth of Papua New Guinea is a program called Boots for the Bush campaign.
The Boots for Bush campaign is a program run by the Australian Rugby League North Queensland Cowboys. The program aims to provide donated football boots to youth who would not have access to the boots otherwise.
A team from YWAM Ships Australia will be delivering the boots as part of a eight-week sports focused outreach to PNG communities.
You can read more about the program here.
YWAM Family Ministries
YWAM Montana Axios Dance Company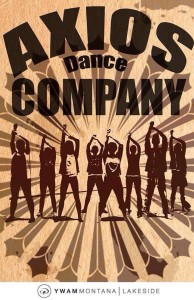 YWAM Montana just started off a very exciting new initiative with their dance staff.
Earlier this month they launched a spring tour of the newly formed Axios Dance Company.
The new dance company is heading to Oregon and then Colorado.
You can find out more on the YWAM Montana School of Dance Studies Page.
YWAM Western Europe Leadership Gathering Report
Recently YWAM Western  Europe got together for a Leadership Gathering. We have a report from Carl Tinnion about about the time …
Commonwealth Games Outreach Reminder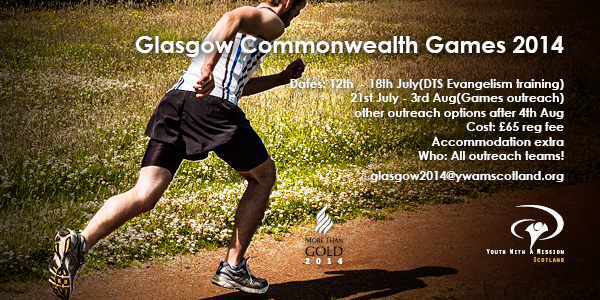 I did want to take this opportunity to remind you about the upcoming Commonwealth Games Outreach in Glasgow, Scotland in July of 2014. There are many different opportunities to search and get involved.
(tell stories about Arafura games about serving at the stadium, working as line judges, having the nations come to us so that we could share about Christ, performing a gospel drama on the main stage during the closing celebrations)
Head over to www.ywamseamill.org to find out more about the opportunities that are available to you.
Loren Cunningham in New Zealand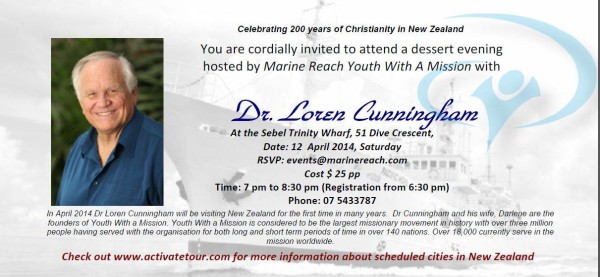 This month Loren Cunningham will be visiting New Zealand for the first time in many years. Loren and Darlene will be travelling around the nation to celebrate 200-years of Christianity in New Zealand.
If you want to find out more about Loren's visit to New Zealand, including where he will be and when, visit www.activatetour.com.
Training
Baltic Salt Tallinn Event Delayed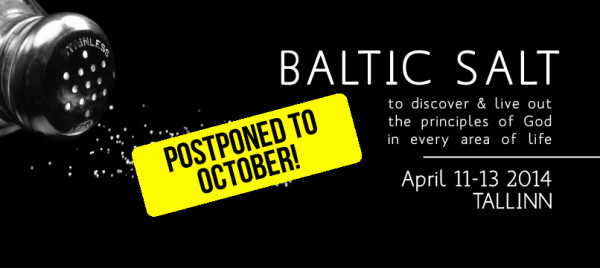 The Baltic Salt event that was planned for April in Tallinn has been postponed until October.
Visit the YWAM Estonia Facebook page to find out more …
YWAM Central District Gathering
YWAM North America will be hosting their central district gathering from April 27 – May 1 in Lake Geneva, Wisconsin.
Tom Bloomer will be the main speaker at the gathering and their will be times for fellowship and prayer, sharing of vision for the future, and time of giving thanks for what God has already done.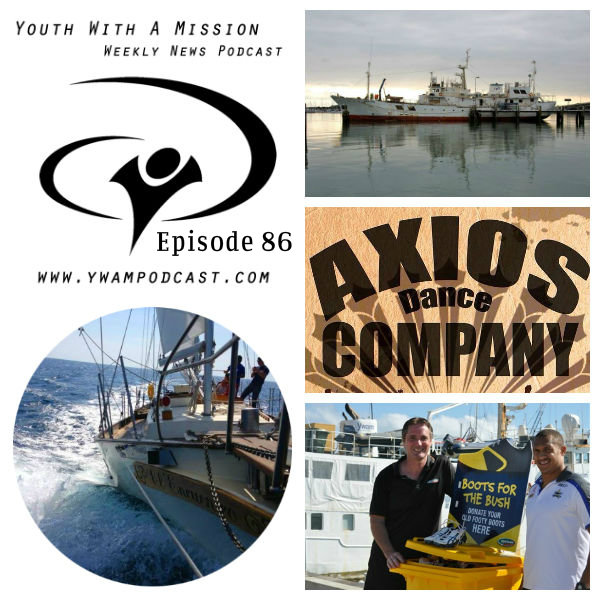 Visit www.ywamcentraldistrict.org to find out more.
If you liked the program, tell a friend. If you didn't like it, tell a friend anyway …
Review us and Subscribe: