Podcast: Play in new window | Download | Embed
Subscribe: Apple Podcasts | Android | Email | RSS | More
Welcome back!
This week  in YWAM Podcast episode 54  we talk about YWAM Staff gatherings in Europe and the Asia / Pacific region, we check out some new opportunities for YWAM locations to connect with missions minded interns, and we see what Mercy ministries Youth With A Mission is engaging in throughout Africa and India…
Stories:
Student Mobilisation Centre offers to connect qualified interns with different projects around the world and it is a unique opportunity for YWAM to connect with missions minded individuals to help on different projects. Here is more information …
Find out how you can connect with and host interns here.
YWAM Madras Slum Ministries
YWAM Chennai in India has been working in the slums of Chennai since 1993. They work in the following slums:
Ambethkar Nagar Slum

Chinnandikuppam Slum
Kottaivakkam Slum
Chemmancheri Slum
Meenambakkam Slum
Thoraipakkam Slum
Some of the community development work that they are engaged in are:
Day Care Centre

Sunday Schools
Primary Health Care Work
Saving Groups
Tuition Centres / Coaching Classes
Youth Development
Tailoring Centre
Update: By request of the YWAM Chennai Leadership we have removed the previously embedded video to protect the work and identity of those involved in the ministry (March 9, 2013) …
You can read more on the YWAM Chennai web-site here.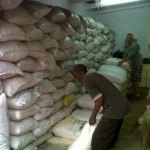 YWAM Blantyre in Malawi
Food delivery to deliver Maize to orphans and people suffering from HIV. YWAM Blantyre has an HIV support centre in a rural mountain village called Mancama. There has recently been rain in Malawi and although it is desperately needed, it makes transportation dangerous and the need for such food supply trips even more vital.
Mozambique Helicopter Rescue
"I heard a South African Air Force (SAAF) Oryx helicopter on the same radio frequency as us, so I asked him if they were equipped with a winch and able to come to our GPS position. That first rescue was of two women we found trying to swim through the strong brown current, holding on for dear life to a closed plastic bucket containing their belongings. The helicopter winch operation was a success and their lives were saved.

"Now we continued scouting for more groups of survivors, directing the SAAF helicopter to the exact locations to rescue them. Some families we found had climbed into trees and I wondered how long had they been there, waiting for help.

"Continuing the search, we hovered slow and low over the muddy flood waters, not wanting to miss anyone. The hard fact keeps hitting me that we must have missed people who might have been rescued. I feel guilty about that; I pray they are found tomorrow. Government boats are still continuing their search and rescue.

"In this short operation with SAAF, over just one afternoon, we saved more than 20 people: women with children on their backs, some men, and several weak and elderly people. During the 30 second turn-around time, every time we were on the ground, many children came to us with waving hands, asking to be flown away too.
Read the full story on the YWAM.org web-site.
Videos this month on YWAM Organic talk about the modern slave trade and human trafficking, the Home of Joy in Thailand and a feature on the central Kmer people of Cambodia.
Find out what the YWAM Family Ministry Centre is up to in the Ukraine
YWAM European Leaders Gathering
One exciting message to come out of the gethering was a message by Stephe Mayers challenging YWAM Europe to think outside the box and look at what you would need to do with your ministry to facilitate a 10-fold increase.
Find out about the state of YWAM in Europe:
http://ywampodcast.com/wp-content/uploads/2013/02/State_of_YWAM_Europe.pdf
YWAM Asia/Pacific Field Gathering
YWAM Asia / Pacific will be having their staff field gathering in Chang Mai, Thailand from May 21 – May 28. Included with the staff conference will be the Call2All congress and the YWAM Thailand 40th Anniversary Celebration.
During the conference speakers like Loren and Darlene Cunningham will be sharing about what God is doing in the mission and how you can be involved in greater ways.
Find out more about the YWAM Asia / Pacific Field Gathering and about Call 2 All Congress here.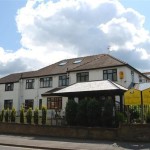 YWAM York is looking at expanding and getting a new training and hospitality centre in the centre of the city of York. The place they are looking at is a 17-bedroom guest house that would be used for hospitality and as a training facility for the ministry.
Find out more about it here
YWAM Hockey in Canada was featured on the NHL.com web-site
One big difference between YWAM Hockey and other hockey organization is that YWAM Hockey is run by volunteers, including my wife and I," Bueckert said. "Because we are volunteers, the main motive for us is that we love kids and we love hockey. We want to give kids the opportunity to experience a hockey camp. Our bottom-line motive is not financial, it's because we love the kids.
Find out more about the ministry and how you can get involved on the  YWAM Hockey web-site.
YWAM Mwandege, Tanzania, Medical Clinic Labour Room Video tour in the show notes.
Find out more about the ministry here.
YWAM Teaching Podcast
This month we have a few new teachings on the YWAM Podcast Network including:
Children at Risk Seminar at YWAM Madison
Happening in the Summer of 2013 from August 12 – 23
Will cover topics such as:
God's heart for children at risk

What the Bible says about orphans
What are the needs of children
Discover what of your gifts, strengths, and skills can be used to help children at risk
How to work with international organisations
How to rescue and restore street children
more …
Find out more here.
YWAM Orlando has Adopted a highway to help and connect with the community!
YWAM DTS Re-entry – 100 Days Project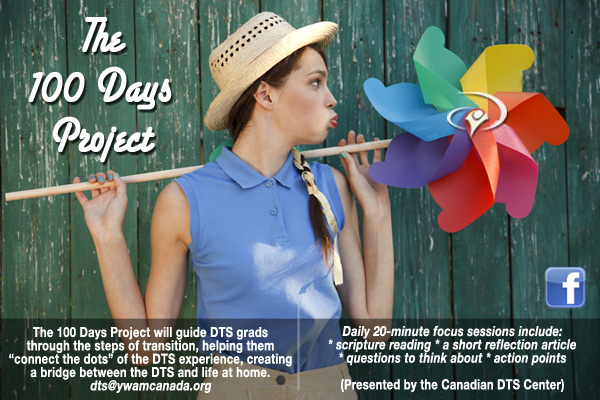 One of the challenging things with completing a YWAM Discipleship Training School is the process called "Re-Entry". This defines the time and experience of entering back into your previous situation after completing the 6-month school, and it can be challenging in many ways.
To help with the transition The YWAM Canada DTS Centre has developed a new program called "The 100 Days Project". It is designed to guide DTS grads through the steps of transition, helping them "connect the dots" of their DTS experience, creating a bridge between the DTS and life at home.
The idea is that there would be daily 20-minute "focus sessions" that will include:
Scripture reading

Short reflection articles
Questions to think about
Action points
Interaction / Conversation with other DTS students
You can find out more on the YWAM Canada news page.
Jim Dawson Passed Away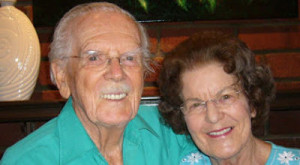 Finally we want to pay tribute to Jim Dawson, who passed away this weekend. Jim Dawson was a founding member of the YWAM International Council in 1972 and was involved with many international, national and local leadership roles in Youth With A Mission. Jim was the husband to Joy Dawson and father to Jill and John Dawson.
Read Loren Cunningham's tribute to Jim Dawson here.