Podcast: Play in new window | Download | Embed
Subscribe: Apple Podcasts | Android | Email | RSS | More
Hear about YWAM Thailand's outreach to Africa, we find out how God is using YWAM in Cambodia and where He is leading the ministry there, we find out about the recent Team Xtreme tour to the Phillipines, hear more about the new uniskript language for translation of the Bible and discover many new training opportunities…
Stories:
YWAM Thailand Outreach to Africa
YWAM Thailand is excited that they were able to send their first outreach team to Africa last month where they visited Ethiopia and Tansania. Here is an excerpt from one of the reports they gave from their outreach:
When we arrived at the Ethiopian airport, the director of the YWAM base there greeted us. He took us back to the base where we settled in for the night. After a much needed sleep, the next day, Girum Fantaye (our translator) took us to a feeding center for men and boys. Our team was honored to share Thai worship songs and dances and also had opportunity to share about God through the use of skits. We became very thankful for our translator!

Throughout the trip we went to many places similar to the feeding center. We visited more centers for women, children and men who have come from severe life situations. We even got to go to Mother Teresa's HIV orphanage. I fell in love with the cutest and chubbiest little toddler. I now pray for her often and have hopes to be able to adopt her some day.

At these centers, God showed me how different he created each person to be and why. I believe it is to teach us how to give and bless others, how to live, and how to be aware of others' needs no matter where we are or what we are doing.
You can read more about their outreach to Africa on the YWAM Thailand web-site at www.ywamthai.org.
YWAM Cambodia
During the six-years that YWAM has been operating in Battambang in Cambodia they have run:
Youth Development Centre

King's Kids outreach to children at risk in the slums
Jeevit's House – an HIC / AIDS centre
Discipleship Training Schools and School of Biblical Studies
Local Cafe called Café Eden
Hosting Short-Term Student Volunteers
Staff outreaches to all 24 provinces in Cambodia as well as the surrounding nations
As part of YWAM Cambodia's commitment to the nation they are developing a new campus and community development centre. This new centre will serve as:
Educational Center for 1000+ students from the local community
Vocational Training for 50-100 students
Medical Clinic open for the community
Housing for 250-300 Staff, Students & Short-Term Volunteers
6 Classrooms for YWAM Bible and Missions Training Courses
Children's Ministry, Preschool and Playground
Multi-purpose facility for larger gatherings of 1000+
A kitchen to feed 400-500
A Sports Field and Agricultural Projects
You can find out more on their web-site, www.uofnbuttambang.com, and read the development plan in the embedded PDF.
http://ywampodcast.com/wp-content/uploads/2013/04/YWAM-Battambang-Cambodia-Land-Packet.pdf
Team Xtreme Outreach to the Philippines
Last month Team Xtreme was in Cebu in the Philippines for a three week tour.
Team Xtreme is a group of world class athletes, conditioning experts and power lifters (also newly featuring Rappers and Xtreme martial artists) with a concern for today's young generations. While showing their strength, Team Xtreme has confronted life's tough issues head on. From their experiences, they offer insights and motivate people of all ages to excel at everything and build themselves up in every way.

Team Xtreme uses their tremendous physical size and natural abilities in sports to talk straight with youth and many who would normally never attend a Christian gathering. They speak with them about some of the hard choices they face in their lives, urging them to stay away from drugs and alcohol. They stand up against the stream of voices selling destructive life-styles, and encourage to live honestly and morally.
15 School Assemblies

7 Night Shows
3 Prisons
1 Mall Outreach
1 Police Academy
3 1/3 weeks
Thousands of commitments
Miracles and healing seen
Find out more on the Team Xtreme web-site.
More about Uniskript
Learn more by attending the "Lingua Surge" School at University of the Nations in Kona, Hawaii where current and future linguists will be trained in numerous linguistic techniques and innovations – including Uniskript. UOFNKONA.edu/surge.
School of Biblical Christian Worldview
YWAM Champagne in France will be offering the three-month School of Biblical Christian Worldview starting in September. They will be covering many topics during the school such as:
Biblical foundation for worldview

History and Culture of France and Europe
Economy
Arts and media
Science
History of ideas
more …
You can find out more on their web-site, www.jem-champagne.fr.
Church Pioneering School
YWAM Kansas City is offering a 6-week school about Church Pioneering starting in June.The 6-weeks of lectures will be followed up by a 6-month to 2-year outreach to a nation in the 10/40 window, with a goal of establishing or strengthening churches in the nation. The school is open to anyone, even if you have not completed a YWAM Discipleship Training School.
During the 6-week of lectures many topics will be covered, including:
The foundation of worship and intercession

Church planting movements
The Book of Acts model of Church
Discipleship
Sustaining the House of Prayer
Cross Cultural Evangelism
During the course you will also look at answering some specific questions:
What does this model look like Biblically, practically, and theologically?
What does it look like cross culturally?
How could I personally help pioneer this type of church planting movement?
How can I take this to my University campus?
How does this model get taken into other spheres of society such as business, education, government, family, arts/entertainment, and science/technology?
You can find out more about the Church Pioneering School at www.ywamkansascity.com.
School of Navigation and Seamanship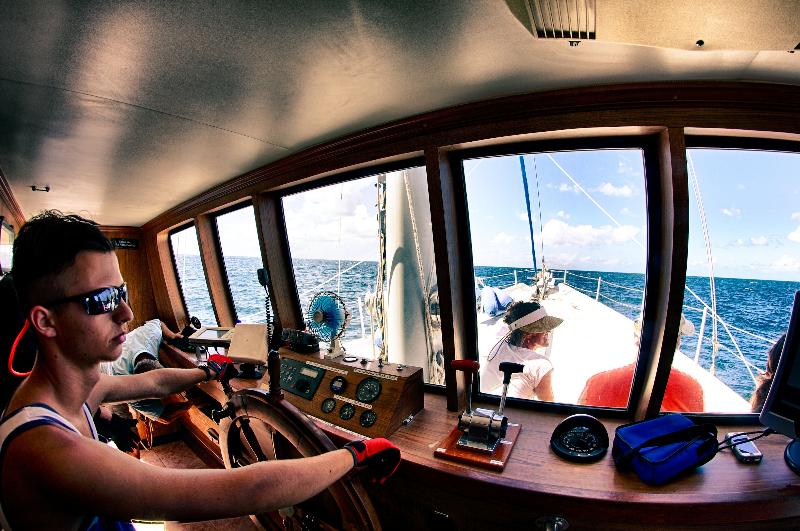 YWAM Ships will be running a three-month School of Navigation and Seamanship course in Kona, Hawaii starting at the end of September. The idea of the school is to develop students and staff that can serve aboard the ships operated by Youth With A Mission around the world.  In addition to the practical training required for shipboard staff students will also develop their character and leadership abilities.
You can find out more about the school at the YWAM Ships web-site, www.ywamships.net.
YWAM Tyler Podcast
Varied content including:
Staff interviews

Teaching
Behind the scene insights
You can find out more on their Soundcloud page.
Review us!