Podcast: Play in new window | Download | Embed
Subscribe: Apple Podcasts | Android | Email | RSS | More
Find out about YWAM's experience and relationship with the new Pope Francis, we talk about two of the YWAM Ships that are currently on the move, and we find out about some of the persecution that Christians are experiencing in Pakistan and look at ways that you can help …
Stories:
YWAM Responds to the New Pope Francis
Alejandro Rodriguez, the director of Youth With A Mission Argentina, shares about his experiences meeting and praying with then Cardinal Jorge Mario Bergoglio, now Pope Francis.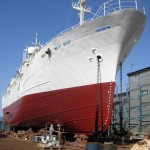 M/Y Pacific Hope in Dry Drock Preparing for Sailing to the Philippines
After Marine Reach New Zealand purchased the Rosa Rugosa they dry docked the vessel for painting and other maintenance in preparation for the maiden voyage to the Philippines.
Tuesday mid-day (NZ Time) the M/Y Pacific Hope will come out of dry-dock and into the water. Wednesday, all going well, the crew will sail her out of Japanese water headed to the first port of Call….Manila Philippines. Please be praying for the crew as they launch…Christen…and sail the ship.
Before and After photos of the ship.

You can follow full ship project on the Project Kilo Facebook page.
Caribbean Reach passed through the Panama Canal
Saturday March 16 the MV Caribbean Reach passed through the first set of locks on it's way through the Panama Canal. The ship is on it's way to Hawaii where it will meet up with a team and be deployed to Micronesia. Micronesia is the most isolated area of Oceania and is consequently the most impoverished. The strategy is to forward position both vessels, & deploy University of the Nation's teams on board for a month at a time throughout the year, targeting the most isolated.
The teams will be  comprised of YWAM DTS field assignments along with specific skilled volunteers embedded among them.  The skilled volunteer crew range from doctors, dentists, opticians, news reporters, mid wives, water specialists, sports ministry personalities, spiritual leadership teachers and bible trainers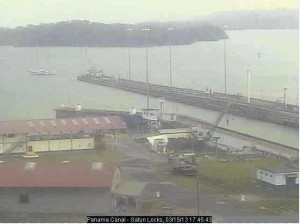 You can read more about the plan for this ship on their web-site.
Reaching Out to Persecuted Christians in Pakistan
The now nearly empty neighbourhood of Joseph Colony was looted and the homes of 250 families and at least two churches were torched. It is reported that hundreds of Bibles were also burned. The hostile emotions leading to this destruction were stirred up after a young Muslim man alleged that his long-time Christian friend had committed blasphemy …

Around three hundred families have been affected by the destruction of property; people are destitute and going hungry. The government has promised that funds to repair homes will be allocated and that they will compensate each family up to $5,000. In the meantime, families are growing more desperate, wandering aimlessly around the shells of their burned out and looted homes. In the immediate aftermath of the attack, people took shelter with other families at night, themselves living below the breadline; now they have been moved into a tent city.

YWAM Pakistan Relief and Development has had experience in responding to the needs of disaster victims. They were part of the response to the 2005 earthquake, and the 2010/11 floods. At various times, they have offered assistance to persecuted Christians in scattered villages and colonies in Punjab and Sindh, the two largest provinces of the nation. As a result of this experience, YWAM has good collaborative relationships in the region, and is working with others to deliver immediate aid to bring stability and security to the minority Christians currently accommodated in tents.

YWAM Pakistan is also involved in long-term development, seeking to educate and train future leaders within this minority group. They are researching long-term development solutions, such as the founding of a school and leadership training for children and young people.
Read the full story and how you can help here.
Invitation to the YWAM Asia / Pacific Staff Gathering from Tom Hallas and Dave Cole
Find out more about the YWAM Asia / Pacific Field Gathering and the Call 2 All Congress here.
Focus on YWAM Ireland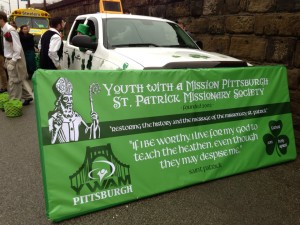 We're a small, missional community of people from several different nations, working around Ireland – based in both Northern Ireland and the Republic of Ireland – in urban Dublin and beautiful Rostrevor, Co. Down, but also from Banbridge to Co. Wexford, as well as partnering with charities and ministries around the world.
Ministries:
Faith & Conflict Reconciliation Conference

Training
Discipleship Teams
Short Term Missions Programme
Hosting Teams
YWAM Associates
Media Ministries
Kerygma Teams
Mustard Tree Project
An Cuan (harbour)
Hospitality: Retreats & Conferences
Family Life Resources
Locations:
Banbridge

Belfast
Dublin
Rostrevor
Sligo
Wicklow
Find out more on their national web-site.
Next Month on YWAM Organic
Three new videos:
Cambodia

Student Mobilisation Centre
Nepal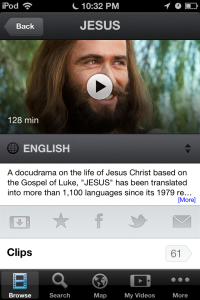 Updated Review of the Jesus Film App
After playing with the Jesus Film App for a bit longer I realised that all I had to do was click on the button with the down pointing arrow. At that point I was offered the option to download a small or large version of the movie. Once downloaded the film was available for viewing even when I was off-line.
I would very highly recommend this app for any team going on outreach if you want to use the resources that are available. Just to review, the videos that are available are:
Jesus Film in 1100 languages

Magdalena
Story of Jesus for Children
Following Jesus (India)
Walking With Jesus (Africa)
My Last Day
Cabernet
Coffee Shop
Don't Hold Your Breath
La Busqueda – The Search
La Liberte de l'Interieur – Freedom Within
You can find out more about the app on their web-site.
Review us!