Podcast: Play in new window | Download | Embed
Subscribe: iTunes | Android | Email | RSS | More
A Missionary working with Youth With A Mission in South Western Asia was martyred for his faith, YWAM Founder Loren Cunningham exhorts us to help end Bible poverty around the world, medical ships from Youth With A Mission continue to meet the medical needs of people in the Pacific, Homes of Hope celebrate their 25-year anniversary with the building of their 5000th house, and more …
Stories:
YWAM Worker Martyred in South Western Asia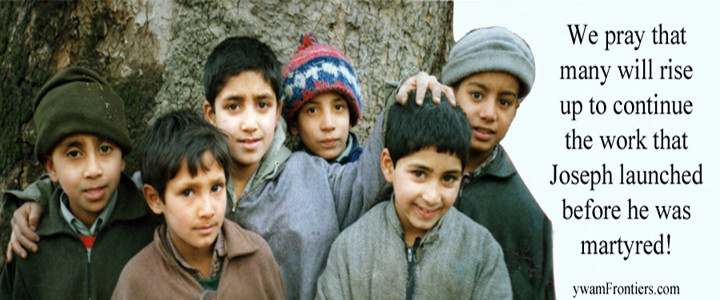 YWAM Frontiers reported this month that a missionary working with Youth With A Mission in South Western Asia was recently martyred for their faith:
Twelve Christian fellowships met this past week in a Muslim dominated town in Western South Asia to break bread together and be encouraged by their leader, "Joseph", who had introduced most of them to Christ. A few days later, four masked gunmen in uniforms burst into Joseph's home, took him outside, and shot him dead.

Joseph has worked in this area for many years to reach his people so that they, too, would know the Messiah that he so loved. Excited about the future and getting the Word of God to every person, Joseph boldly shared his faith with anyone who would listen. With a team, they have already distributed nearly 500,000 Bibles and over 100,000 JESUS movies to the people of his region. Following the teaching of Christ in an area where many live in great poverty, Joseph also helped by getting clean drinking water brought in, medical and dental services, and distributing solar lights to tens of thousands living in darkness without electricity.

As Christianity has spread across this region in the last 20 years, so has religious persecution. Although the ruling government is secular, religious groups frequently oppose one another, sometimes violently. Just three years ago, Joseph experienced this firsthand when a group of Muslim militants burst into his classroom, confiscating their Bibles, notes, and personal identifications. He was then arrested, interrogated, and imprisoned. When told to sign a letter recanting his faith, he refused. Instead, he shared the gospel in the jail until he was released.

During his imprisonment, Joseph meditated and spoke on Hebrews chapter 11 that tells of the tremendous faith of the saints of old during trials and tribulations. Pray for Joseph's wife and three children and these twelve young Christian fellowships that are now fatherless. Pray to our heavenly Father for the remaining believers to continue to keep their faith, be strong, and demonstrate the love of God to those around them. Pray for the different religious groups in this region to live in peace.
Visit ywamfrontiers.com to find out more, and to find out how you can give a memorial gift to help fulfill Joseph's dream of sharing the gospel and distributing the Word of God to all in the unreached area that he was working.
Loren Cunningham turns 80, want to End Bible Poverty
When we asked Loren what he wanted for his birthday there was only one thing. It was not a car, nor a trip around the world (he's done that), nor a gold watch. So what was it? He wants his YWAM family to commit to help end Bible poverty worldwide.

Professional linguists are hard at work translating Scripture for 2,195 language groups that do not have God's Word. But there are an additional 1,859 languages that have no portion of the Bible – and NO ONE IS WORKING ON THEM.

There's much that ordinary people can do to speed the process, doing oral translations which we can then give to the professionals to edit.

Of course ending Bible poverty must include a foundation of prayer. But it will also involve…:

translating Scripture
producing Bibles in print, audio, video, mobile device or online
distributing Scripture to everyone on earth by praying, working, recruiting and supporting others for the task
educating people to read, understand and apply God's Word (Matt 28:19,20)
motivating everyone, everywhere to engage with the Bible regularly (Matt 4:4)

In 2003, the Lord began to speak clearly to Loren about ending Bible poverty. He is consumed with passion for this. He has been criss-crossing the world to get people to join in the cause. We ha've been sharing with major Protestant mission agencies, with leaders of more than 150 Bible societies, as well as the heads of the three main streams of the Church worldwide: the Anglican Archbishop of Canterbury (Justin Welby), Pope Tawadros II of the Egyptian Coptic Orthodox churches, and with Pope Francis I, leader of 1.2 billion Catholics. Loren has also met with pastors of mega churches, such as Rick Warren, to pray and strategize regarding how to end Bible poverty now.

The job is gigantic and it will take all parts of the body of Christ to accomplish. But YWAM has people on the ground all over the world, putting us in position to make an enormous contribution.

Loren and I have been blessed to live on the front edge of this amazing missions wave called YWAM. We have seen the greatness of God in so many ways. But no season has been more thrilling than the one we are in the midst of right now!

Will you, our faithful co-workers, pray and make this covenant with us? You''ve shared in the vision of the waves of young people, taking the Gospel to all the continents. Now the Lord is asking all of us to commit to this vision to end Bible poverty worldwide. Wherever the Scriptures go, we are expecting a major move of God's Spirit, the likes of which the world has never seen.

We're wanting as many as possible to sign the Covenant to End Bible Poverty, by praying and following God's guidance regarding engagement with one or more of the above five points: translation, production, distribution, education and motivation. Besides your own commitment, will you urge your fellow leaders and staff to step up? And can you also ask them to make "faith promises" of how many friends and family members they will challenge to commit to and sign this Covenant? (For more detailed information, visit endbiblepovertynow.com. There you'll see various ways to get involved, including some ideas for gathering people to do the most important part: prayer.)
Head over to www.endbiblepovertynow.org to find out more, and to sign the pledge …
Bibles for Costa Rica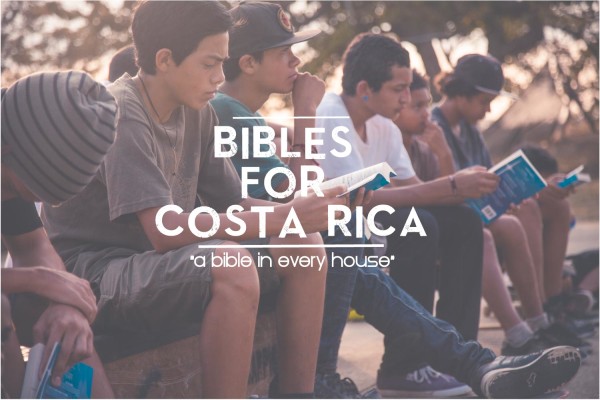 Another YWAM initiative to bring God's word to the nations is Bibles for Costa Rica …
Visit biblesforcostarica.com to find out more …
Marine Reach New Zealand MV Pacific Hope in Fiji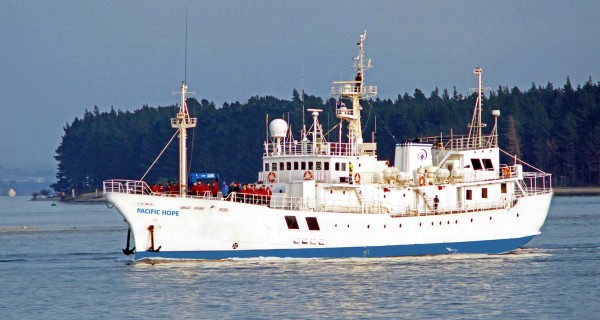 On the morning of Monday morning the 29th of June the Pacific Hope sailed from Tauranga harbour for Samoa via Fiji. After two years in refit the ship was ready to begin her ministry across the Pacific bring love and hope to the poorer more isolated island communities. Equipped with a medical clinic, a lecture room, accommodation for over sixty people the ship and crew were ready to invest in island communities bringing lasting change to by investing in community development programs, primary health programs and leadership training for community leaders. The medical clinic will initially host three dental chairs manned by dental teams on board the vessel providing free dental care to each island community visited.
The Pacific Hope has already completed it's first outreach in Fiji and now re-equipping in Lautoka, Fiji, where it is awaiting it's next team of medical volunteers that are due to arrive at the end of July.
Head on over to marinereach.com for the latest news, and to find out how you could get involved.
YWAM Ships Australia MV YWAM PNG First Outreach to Papua New Guinea

The new YWAM Ships Australia MV YWAM PNG has returned to it's home port of Townsville, Australia after it's first deployment to Papua New Guinea.
Visit ywamships.org to find out more, and to see how you could participate in upcoming outreaches.
Clean Energy and Renewable Resources in Youth With A Mission
Youth With A Mission has been involved in using new technologies to assist communities and people around the world since it began in 1960. YWAM is continuing to expand the use of new technology in the areas of clean energy and renewable resources around the world …
Homes for Hope 25-year anniversary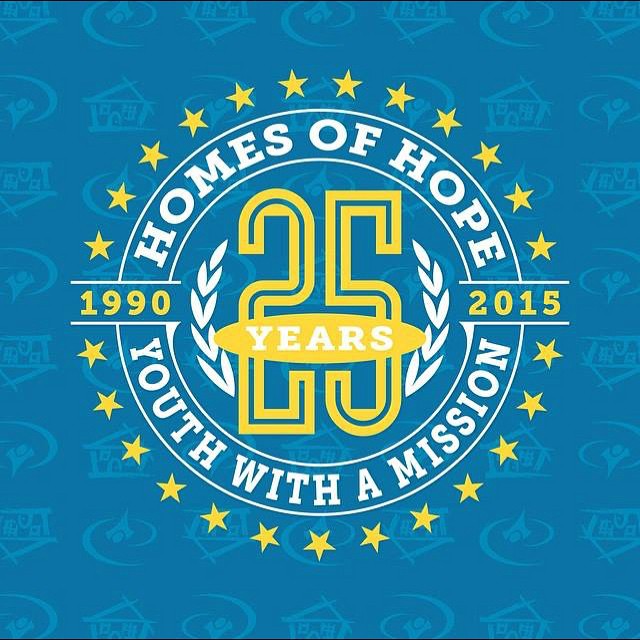 Homes of Hope, a ministry of Youth With A Mission in 19 countries around the world, has built over 5000 houses since it started in 1990.
Visit www.ywamhomesofhope.org to find out more.
YWAM Bethlehem New Zealand – Activate:Love Tour Report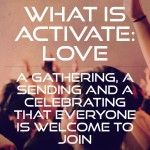 YWAM New Zealand's Activate Love tour began in April of 2015 with a gathering of teams from all over the world.
The gathering was a time for practical training, prayer, and worship. The teams learned about the power of prayer, and about how to share the Gospel.
After the gathering the teams went out around the world for 2-months and then reported back what God had done …
Visit activatenz.org.nz for more …
Global Outreach Day – YWAM Perth
Many Youth With A Mission locations from around the world participated in the Global Outreach Day in May of this year. YWAM Perth was one of those locations …
You can visit globaloutreachday.com to find out more about the next Global Outreach Day on May 28, 2016, and check out ywamperth.org.au to find out more about their ministry.