Podcast: Play in new window | Download | Embed
Subscribe: Apple Podcasts | Android | Email | RSS | More
This week we will have another update from the relief teams from YWAM Dehradun working to help with the floods in India, we have an interview with Dave Mansfield from Rescuenet about their deployment to Oklahoma, we will hear another testimony from a previous University of the Nations Workshop and more …
Stories:
Devotion
Feedback from Matthew who said that he appreciated hearing the devotion on a previous episode of the podcast, so here is another one, this time from Richard Blake from YWAM Perth …
That devotion actually came from some of the content that will be looked at on the YWAM Perth Transformation School that starts in October of this year, 2013.
The Transformation Schools is meant to equip students with practical worldview tools to see cities transformed. You can read more about the school on the YWAM Perth web-site, ywamperth.org.au.
Update from YWAM Dehradun on Lakhimpur (Uttar Pradesh) Floods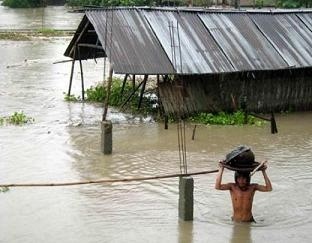 The survey teams from YWAM Dehradun have returned from Lakhimpur after assessing the effects of the flood.
The floods that hit the area have completely flooded out most of the farmland and the crops in the area. Although many of the people still have their homes, they are without clean water, food, and electricity. There is also significant health needs in the area.
YWAM Dehradun is looking at ways that they can bring health care, food, clean water, and solar powered lamps into the area. Unfortunately there is not much expected from the government and YWAM is looking for other ministries and churches to partner with.
You can find out how you can get involved on the YWAM Dehradun web-site, ywam-dehradun.org.
Report from RescueNet US on Tornado Recovery Efforts
In episode 65 of the YWAM News Podcast we told you about the deployment of RescueNet to help with the Tornado Recovery Efforts in Oklahoma. Last week I caught up with Dave Mansfield about the deployment and work that they were involved in …
You can find out more about RescueNet and how you can get involved on their Facebook page, or at any one of the web-sites that Dave listed during the interview.
YWAM Ships Australia Support Local PNG Health Workers
In addition to all the work that YWAM Ships Australia is doing to help locals with dental and optical needs, one of the other things that they are doing is helping the local health workers.
There is a great story on the YWAM Ships Australia web-site about how they were able to help a local health care worker in the village of Kopi, in the Gulf Province of Papua New Guinea. The health worker there is the only health care worker in a 15-mile radius, and she plays the roles of paramedic, doctor, nurse, and transport coordinator.
YWAM Ships Australia was able to set up a Primary Health Care clinic in Kopi to help her with support and training. She was able to learn a lot from the team, and also taught the team members a few things.
You can read the full story on the YWAM Ships Australia web-site, www.ywamships.org.au.
YWAM Next Wave Re-Registry and Re-Fit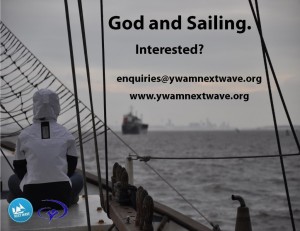 The YWAM Sailing vessel the Next Wave is still completing it's re-registry and re-fit in Liverpool, England. They are replacing the Sewage Treatment Plant, being rigged with new sails, and are having to replace both of the generators. The length of time needed for the re-fit, and the replacement of the generators, was not planned for, but has proven to be necessary.
On September 2 the vessel is scheduled to depart from Liverpool and they will be starting a new Discipleship Training School on September 6.
http://ywampodcast.com/wp-content/uploads/2013/08/ef005aba0d.pdf
New House Donated to YWAM Herrnhut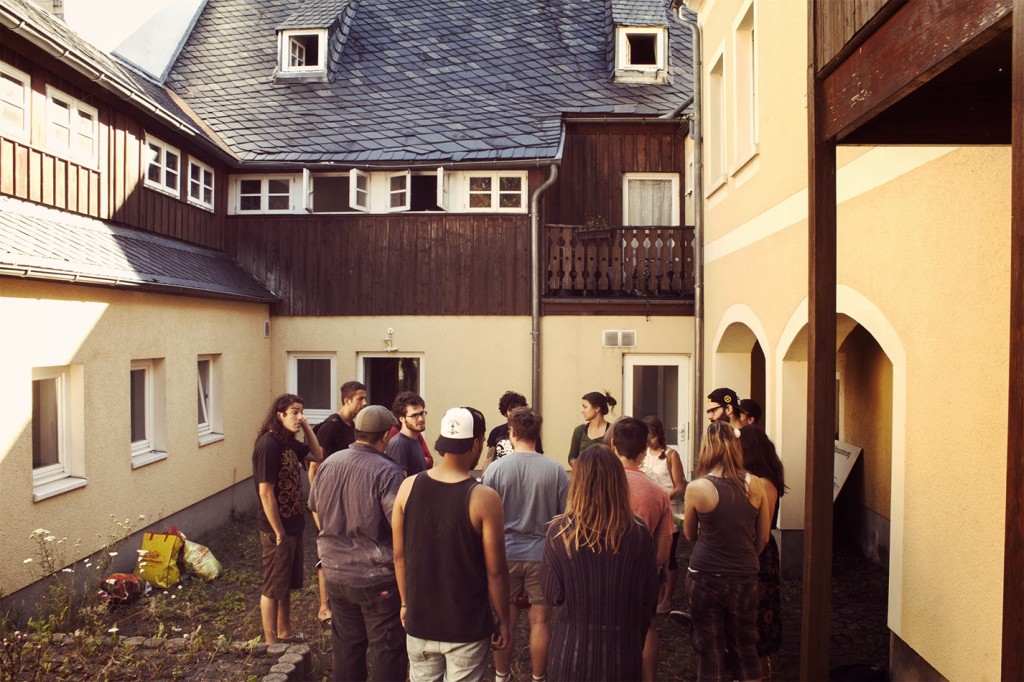 YWAM Herrnhut in Germany was recently blessed with the donation of a house to help with their staff and student accommodation needs.
The staff are hard at work preparing the house for the new arrivals of students in September. Overall the house was in great condition, but of the apartments in the house was previously occupied by a horder and it smelled "worse than any dumpster on a hot summer day"!
With over 200 students arriving in a few months the new house doesn't completely solve their housing needs, but it goes a long way in helping them find a long term solution …
University of the Nations Workshop Testimony
Last week we told you more about the upcoming University of the Nations Workshop happening in Mexico in September. This week we have a testimony from Kenny Jackson about his experience with a previous workshop:
You can find out more about the workshop and how you can get involved at www.uofnworkshop.com.
Devine Appointments
Usually when we on our way to outreach we can't wait until we get there and can finally start "ministry". During our travels though we really must not forget that there may be opportunities and devine appointments on the way …
A recent School of Evangelism student with YWAM Skien had an experience like that and shared it in their journal:
On the boat to Denmark yesterday we noticed a blind man, and sat down and talked with him. We asked if we could pray for him and the conversation evolved to Jesus. He said many times that he wasn't perfect but he also said he wanted to give his life to God. He kept saying 'I want to do that!" I held his hand and led him home to Jesus. Hallelujah! This was a divine appointment!
You can read more of this story, and about the School of Evangelism with YWAM Skien on their blog, blog.ywamskien.com.
YWAM Mazatlan Introduction to Business as Mission (iBAM)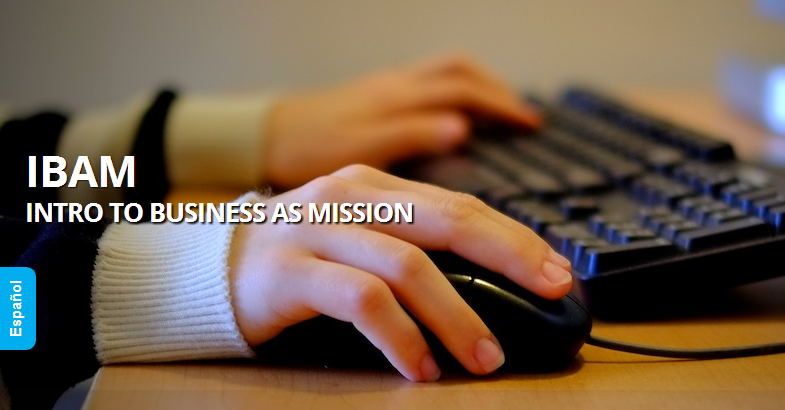 YWAM Mazatlan will be running an Introduction to Business as Mission course starting at the end of October, 2014. It is a 5-week course, and will be offered in Spanish and English.
The Introduction to Business as Mission (IBAM) Course is designed to take men and women with a call to business and mission and equip them on their journey to become cross-cultural entrepreneurs for the Kingdom of God. Business as Mission training is ideal for those exploring business as mission more deeply, for those preparing to launch and for those building a stronger foundation for their current business as mission operations.
The course is designed as a hands-on, interactive course that includes classroom teaching and discussion, visits to local businesses, case studies, group work, and more …
You can find out more about the course on the YWAM Mazatlan web-site, www.ywammazatlan.com.
Testimony about an Old Woman's Sight Restored!
YWAM Kansas City Church Pioneering School, www.ywamcampaigns.org.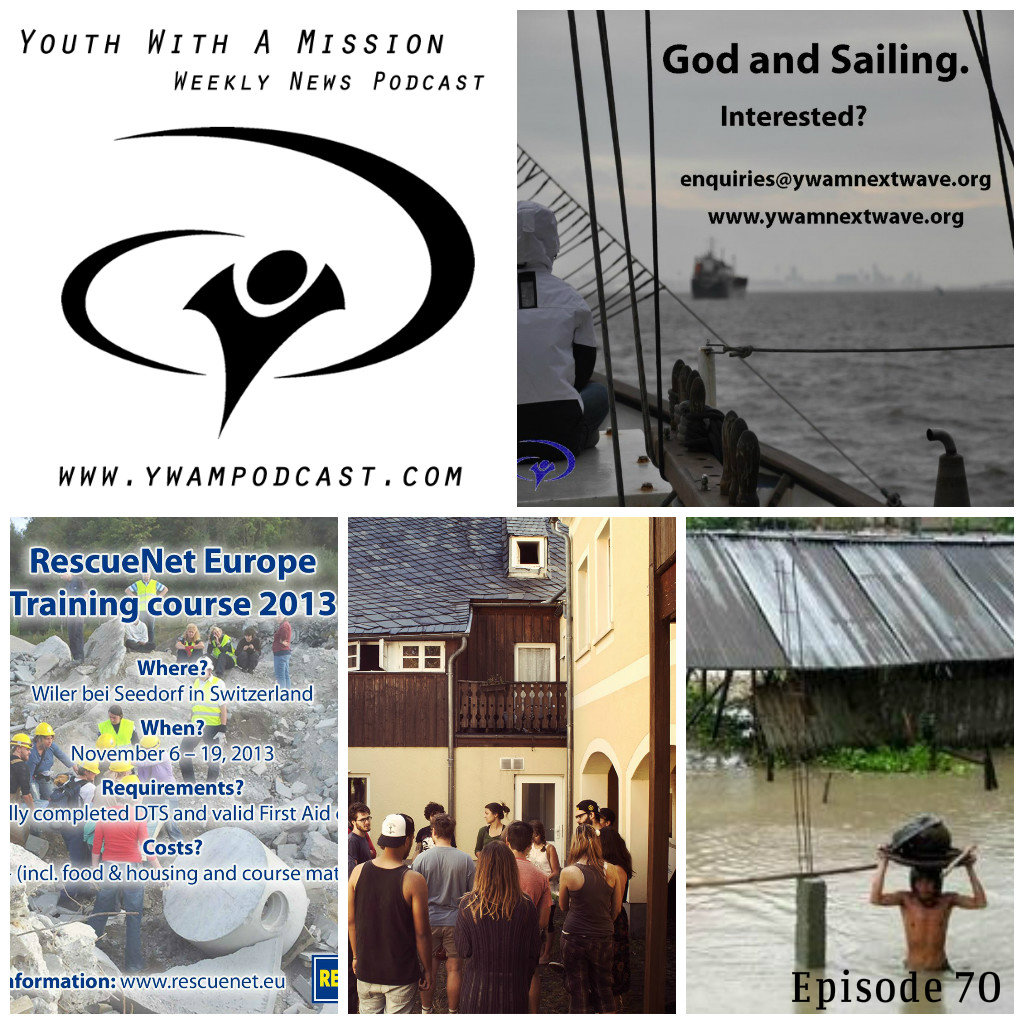 Review us and Subscribe: