Podcast: Play in new window | Download | Embed
Subscribe: iTunes | Android | Email | RSS | More
YWAM Brussels responds to the bombings in Belgium, invitation to Rio de Janeiro Olympic outreach, extensive work with refugees in Europe and the Middle East, medical ministry from the YWAM Ships in Papua New Guinea, and more on this edition of the YWAM News Show…
Thank you for downloading this edition of the Youth With A Mission News Show Podcast.
Stories:
YWAM Brussels Responds to the Bombings
Despite the fact that the explosion in Brussels only occurred 1km away from their ministry centre, everyone was safe.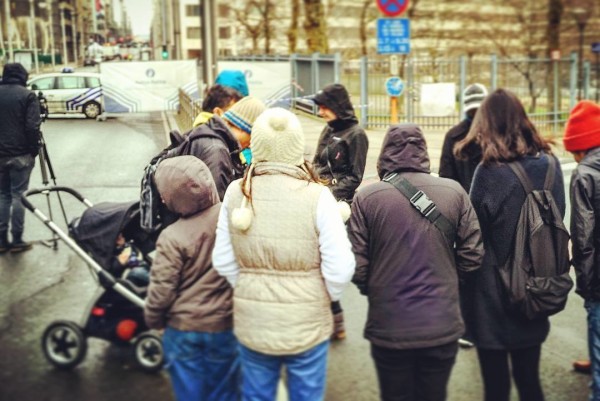 The day after the explosions people from YWAM Brussels and some visiting guests to pray near metro station Maalbeek. They formed a circle and started praying for God's peace & love to fill that place.
They said that it was very powerful to be united with different cultures in that moment. People from 4 different continents were represented & prayers were spoken out in Dutch, French, English, Korean, Spanish & Arabic.
They also had the opportunity to testify on different TV stations & live broadcasts in English, French & Spanish. They thank God for opportunities to share the good news and pray for His will to be done in that place.
Connect with YWAM Brussels on Facebook.
Jesus for All – YWAM at the Brazil Olympics
YWAM's first outreach to the Olympic Games was in 1972 at the Munich games. Over the years the outreach surrounding the Olympics has expanded to include time before and after the actual games. This year they will again be outreaching in Rio de Janeiro and the rest of Brazil…
[vimeo id="142609498″]
Check out the link in the show notes at ywampodcast.com/96, or visit the main YWAM web-site, ywam.org, to find out more.
YWAM Refugee Work
The past few months on the Greek island of Lesvos have been nothing short of a miracle. God is doing wonders right before our eyes. Our YWAM teams have witnessed first-hand a refugee crisis of chaos and disorder, but they have also seen volunteers pouring in and doors of opportunity that have consistently opened. We've seen brokenness and hopelessness, but also healing and salvation.
The YWAM ship, the Next Wave, is currently docked in Lesvos offering many opportunities for teams to come and serve.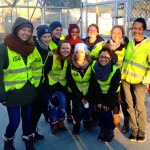 Doors have opened in camps that were closed and guarded. We've been given responsibility of entire compounds. The Body of Christ has come together in fellowship and communion, in unity from many nations. Healings and salvations are taking place. Breakthrough with locals are happening as we look for opportunities to love and serve them.
The YWAM workers in Lesvos have been asked to take two sections of a refugee processing centre. They are in charge of the family and unaccompanied children sections.
In the Middle East, YWAM runs an elementary school for Syrian refugee children. It's a challenging task to run the school in a neighbourhood where many local residents don't want refugees among them. Also, most of the children have been traumatized. "Hurting people hurt others, so you can imagine how it is," the school director said. Never-the-less, the YWAM workers press on, and many children are responding to the loving instruction they receive. One young student wrote, "From the beginning of the year I was not able to read or write but I asked God to help me to be able to read and write and he helped to be smart and I'm thankful to him for everything."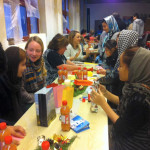 In Germany, several YWAM ministry centres help immigrants adjust to their new surroundings. One has started a home for 30 teenage boys that had nowhere else to stay. At another centre, YWAM workers teach German classes. They threw a Christmas party and invited refugees from their little town to come. They gave out presents, had a soccer competition, and even went to a midnight Christmas Eve service at a local church. The YWAMers and their guests filled up half the sanctuary.
In other places, YWAM Sicily meets the needs of Africans from places like Tunisia, Sudan, and Libya who are seeking refuge. YWAM Dalarna, Sweden, has begun discipling Afghans who have shown an interest in the gospel. YWAM also has refugee ministry in France, Belgium, Hungary, several Middle Eastern countries, and many other places.
You can read more stories of YWAM's work with the refugees, and find out how you can get involved, on the main YWAM web-site, ywam.org.
YWAM Ship in PNG
The YWAM Medical Ship MV YWAM PNG completed it's first outreach for 2016 to Papua New Guinea in the Kikori District, Gulf Province.
During the outreach over 3000 people received healthcare and training. This included direct collaboration and support for 31 PNG health workers from across the district, which lead to mobile clinics being set up in 16 villages. There were also more than 3000 immunisations administered, over 600 spectacles dispensed, and more than 50 cataract operations.
[vimeo id="138605490″]
MV YWAM PNG is now starting their next outreach in Papaua New Guinea Western Provinces:
[youtube id="jN1oWn8fPYE"]
You can find out more about YWAM Australia Ships at ywamships.com.au.
YWAM Ships Kona Ministry Updates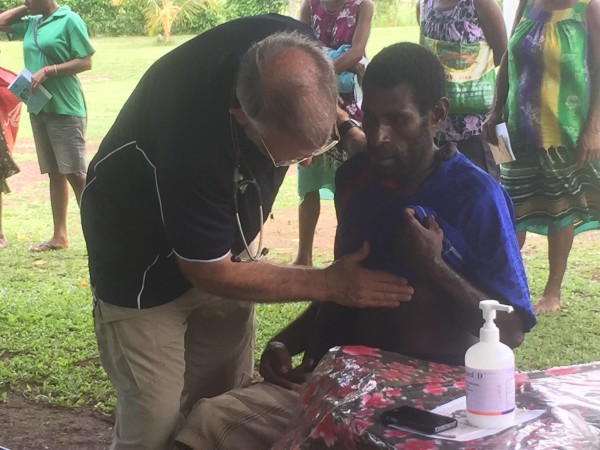 While the MV YWAM PNG out of Australia ministers in the Papua New Guinea Western Provinces, the MV Pacific Link out of Kona, Hawaii ministers among the isolated islands of PNG. In the first 100-days the have:
Seen 636 Dental patients
Done 538 Extractions
Done 97 Restorations
Provided Community Health Education 296
Seen 2806 Medical Clinic Patients
Provided 721 Immunizations
Conducted 1799 Treatments
Done 45 Malaria Tests
Fitted 2173 Spectacles
You can connect with YWAM Ships Kona on their web-site, ywamships.net, or on their Facebook page.
YWAM Haiti – Help Them Feed Themselves
On episode 94 of the YWAM News Show, at ywampodcast.com/94, we heard about the Help Them Feed Themselves from YWAM Haiti. At the time they were working towards purchasing a water pump and tractor to irrigate 900 acres of farm land that has not received sufficient water for the last 3-years. These fields used to be the primary source of income and food for 1200 families, or over 5000 people!
Last week the project was fully funded, and the water has begun to flow!
[youtube id="nSwgVgUlASg"]
If you visit the shownotes at ywampodcast.com/96 you can watch the longer version of the video that audio was taken from, and see what else is happening.
You can visit the YWAM Haiti web-site at ywamhaiti.org to find out more about their ministry to the Haitian people …
Miracles of healing in Mozambique
I saw this exciting testimony on the YWAM Kona Facebook page …
[facebook id="1259353367427090″]
They have posted more stories on their Facebook page, which you can find linked to in the shownotes at ywampodcast.com/96.
YWAM Montana Outdoor Ministry Internship
If you are into the outdoors, and want to tie in your love for the outdoors in with ministry, then the YWAM Montana Outdoor Ministry Internship might be for you …
[youtube id="fNdkn3goP5A"]
Find out more about it at the YWAM Montana web-site at ywammontana.org.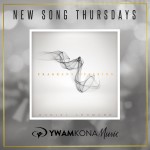 Free Music from YWAM Kona Music
YWAM Kona Music is offering up a free new song every Thursday. Their web-site currently has five free songs listed on their web-site that you could download …
Visit their web-site at ywamkonamusic.com to download your free music.
Subscribe
If you liked the program, tell a friend. If you didn't like it, tell a friend anyway …
Review us and Subscribe: