Podcast: Play in new window | Download | Embed
Subscribe: iTunes | Android | Email | RSS | More
This week on the Youth With A Mission News Podcast we hear from Darlene Cunningham about the Future of YWAM, get some tips on how to keep from burning out on the mission field, get an update from our teams working in the Philippines and South Sudan, find out about a need of one of our ship ministries, hear some new music from one of our YWAM staff, check out some training opportunities, and more …
Stories:
The Future of YWAM – Darlene Cunningham
How to Keep from Burning Out on the Missions Field
Carpet time (time with God)
The fruit of our ministry needs to come out of our intimacy with Him.
Put yourself first
Do not make ministry to others all that you do, find something that you like to do and schedule it in to your week. You will find it to be refreshing and a recharge to your energy levels.
Say No!
Know your own personal capabilities and set healthy boundaries around those capabilities. You will need to say no to some good things so that you are able to do the things that God has for you.
Read the full article over at missionsmanual.com.
Update from YWAM in the Philippines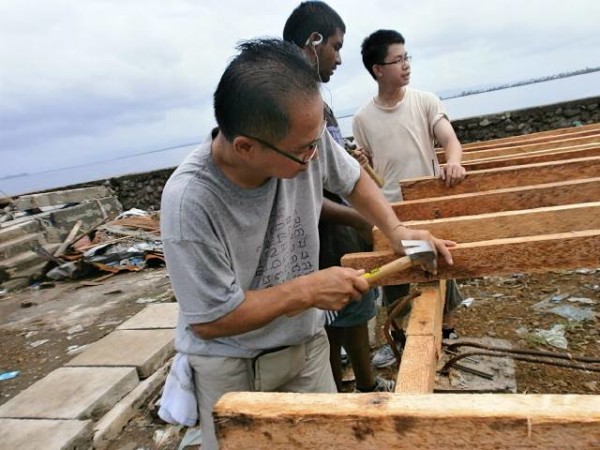 90 days after Typhoon Yolanda devastated the Philippines YWAM is still at work helping to rebuild the nations. YWAM Volunteers engaged in many different necessary, and not always pleasant activities to help the nation to recover. They include:
Rebuilding 4 houses, valued at $450 each
Working on body retrieval duty
Delivering 800 mosquito nets
1,050 tool sets
1000+ solar lights
1000+ medical resources
34 water filters
125+ Bibles
544 reading glasses
more …
You can check out the latest newsletter from YWAM Antipolo Training Centre to read more about what Youth With A Mission has done in the Philippines, and what they are planning to do moving forward.
Continue to Pray for South Sudan
Two urgent emails came from Africa today asking for prayer for Malakal, South Sudan. This is where YWAM has had a family pioneering a preschool, DTS and business the last 7 years. The family was evacuated in December due to fighting.

A ceasefire was signed between the government and rebels a few weeks ago. Both sides have accused the other of violating the ceasefire, but most of the large towns and cities have been calm. That was until major fighting broke out in Malakal today.

Pray for God to bring peace to South Sudan. Pray for the plans of the enemy to steal, kill and destroy to be frustrated. Pray that God would bring life and comfort to the millions who have been impacted by this war.
The YWAM teams in Uganda are continuing to help the refugees that have fleed from South Sudan. In addition to helping provide water, foor, and other supplies the teams have started to build selters for the most vulnerable of the people.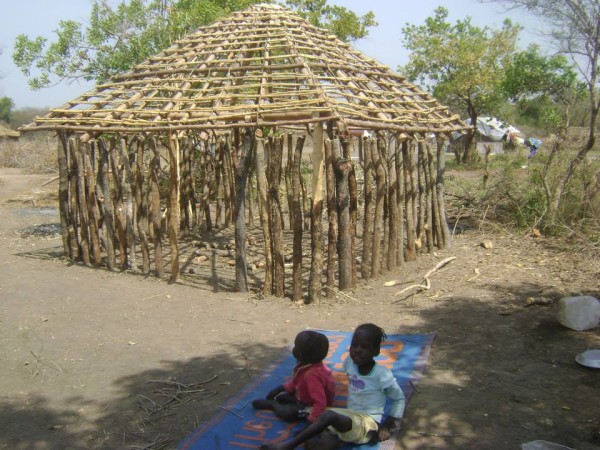 Follow them on their Facebook page to keep up to date with what they are doing.
Reviving the Family Retreat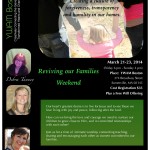 Youth With A Mission will be hosting a special woman's conference on the weekend of March 21 – 23 in Boston.
The conference will have a special focus  on getting families to lives their lives to share Christ and help to nurture their children and grandchildren.
During the weekend there will be times of intimate worship, deep teaching, sharing, practical appilcation as well as fellowship.
Go to ywamboston.org to find out more.
Destiny by Design Retreat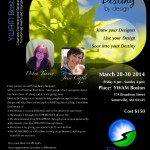 The following weekend YWAM Boston will also be hosting a Destiny by Design Retreat from March 28 – 30.
The Destiny by Design Retreat is a time for women to gather together and explore God's design for their lives.
You can again head over to ywamboston.org to find out more.
YWAM Next Wave Needs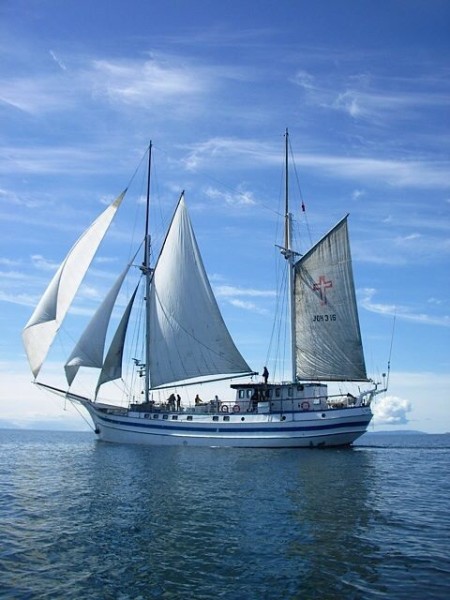 We have talked before about the YWAM s/y Next Wave sailing vessel and some of the ministries that they run off of that ship.  She has sailed around the Baltic, Black, Irish, and North Seas as well as voyages throughout her present home in the Mediterranean.
The vessel is approaching 30-years old and has recently required a major refit where almost every system on the ship had to be replaced. This refit has equipped the ship for many more years of ministry, but was bore also a substantial cost for the ministry.
Check out the YWAM Next Wave Facebook page to find out more about their ministry, and see how you can help them with this neccessary refit to the ship.
New YWAM Music
Say You're Not by Della Fern
If you head over to Della Fern's Soundcloud page you can hear the full song.
University of the Nations Graduation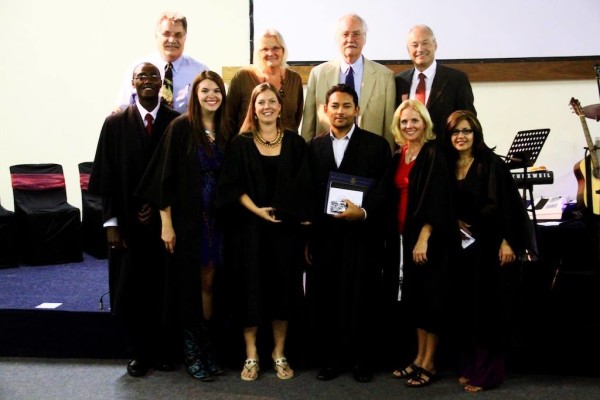 On January 24th six students from the University of the Nations, YWAM's training arm, celebrate thier graduation. They were joined by tearm four, which is the international leadership team of the UofN including Markus Steffan, Tom Bloomer, Maureen Menard, and David Hamilton, for the ceremony.
You can see photos of the event on the latest YWAM Worcester Newsletter, and find out more about the University of the Nations at www.uofn.edu.
Frontier Filmmaking Seminar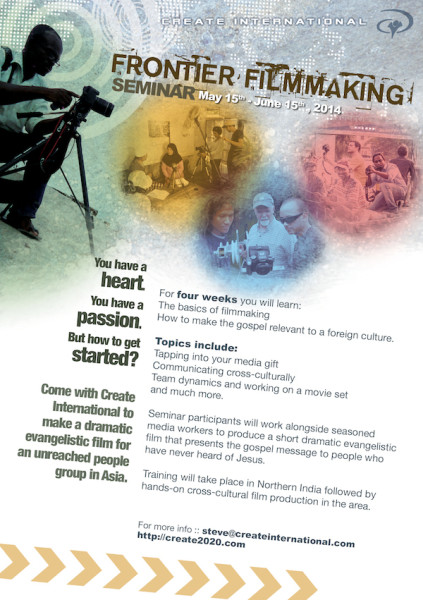 YWAM Creat International will be running the six-week Frontier Filmmaking Seminar in Northern India from May 15 – June 27. The seminar is designed to give students an experience of what it's like to be a production assistant on a cross-cultural film crew producing a dramatic evangelistic film for an unreached people group. The school covers basic training in a variety of filmmaking disciplines and exposes students to unique cross-cultural methods used to communicate the Gospel of Jesus Christ.
The school starts with two-weeks of hands on learining about cross cultural communication, photography, video production, and team building. That is then followed up by two to three weeks of actualy movie production with the Create International staff and other local partners.
Find out more about the school at create2020.com.
Street Art School
YWAM Lyon in France will be putting on the YWAM Street Art School from March 29 – August. This is a unique school that aims to mix high quality street art with sharing the Gospel.
The Street Art School is five months to listen to God's heart in and for your art. Students will have the opportunity to practice in the streets of France, to work in diversity, and to seek excellence in their artistic domain. Students ill have the chance to pursue three different tracks on the school:
Visit jem-lyon.com to find out more about the school.
Troubadour Performing Arts Seminar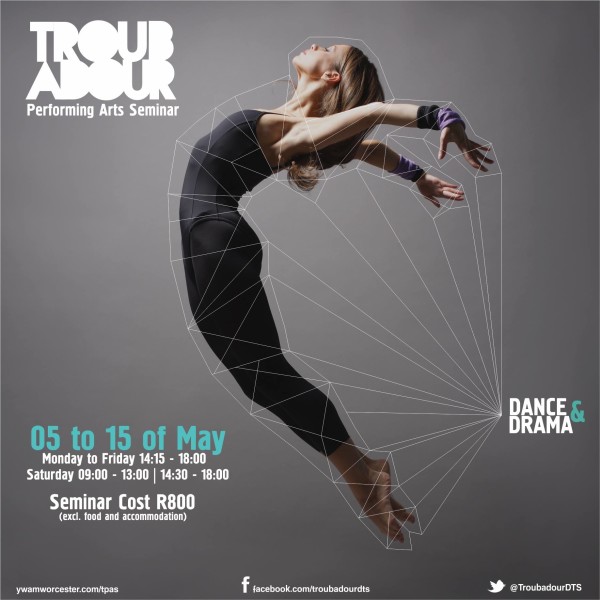 If performing arts is something that you have a passion for, but five-months is too long, then the three-week Troubadour Performing Arts Seminar (TPAS) that YWAM Worcester, South Africa is running from May 5 – 15 might be for you.
The goal of the school is equip Christian Artists with a Biblical worldview and to strive to excellence in their art. The school uses the creative arts, specifically Dance and Drama this year, and uses them for the purposes of evangelism and worship.
Visit www.ywamworcester.com to find out more.
Bible Core Course (BCC)

From March 31 – June 20 YWAM Orlando, Florida will be running the Bible Core Course. The twelve week course is designed to give students a thorough understanding of the inductive approach to Bible study. It will equip them to effectively integrate the Word of God into their personal lives and to use it as a foundation for ministry.
During the course students will read through the entire Bibles, as we as study indepth many individual books from the Old and New Testaments.
You can find out more about the course at www.ywamorlando.com.
School of Ministry and Leadership Development (SOMLD)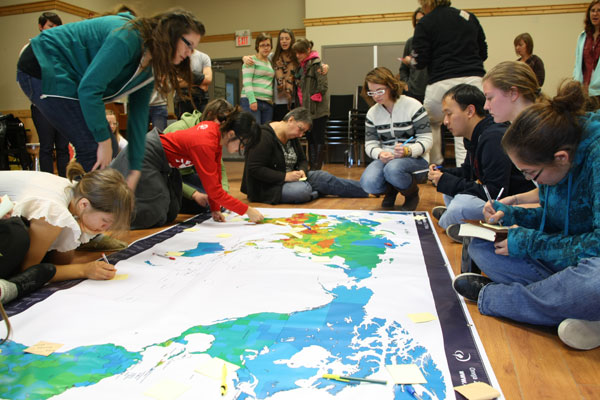 YWAM Vancouver will be running a School of Ministry and Leadeship Decelopment (SOMLD) from March 30 – August 15, 2014 in Vancouver, BC.
The idea for the school is for DTS graduates to discover more about their call and involvement in global missions. Students will develop skills in communication, fundraising, teamwork, and other ministry expressions.
Much of the training in hands on leading worship and intercession, having opportunities to teach and make presentations to others, and they will plan events and pursue ministry activities in their areas of interest.
Some of the topics that will be covered include:
Fundraising and Finaces
Communications and Public Speaking
Learships and Pioneering
Biblical view of missins and mission history
Cross cultural life and ministry
more …
Visit www.ywamvancouver.org to find out more.
YWAM Central European Staff Gatherings
We also havea reminder that YWAM Central Europe will be hosting their staff gethering in Vijta, Hungary from May 28 – 30.
The main speaker for the time will be Jonny Clark, who has been leading the work of YWAM in Ireland since 2009. Some of the new elders should also be joining in for part of the time.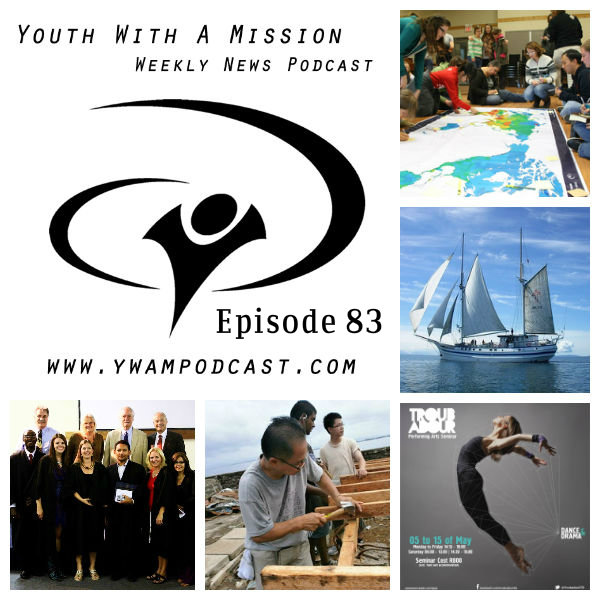 If you liked the program, tell a friend. If you didn't like it, tell a friend anyway …
Review us and Subscribe: