Podcast: Play in new window | Download | Embed
Subscribe: Apple Podcasts | Android | Email | RSS | More
YWAM joins the Global Outreach Day on May 27th, 30-Days of Prayer for the Muslim World starts on the same day, YWAM Calais helps refugees in France, and more on this edition of the Youth With A Mission News Show …
Thank you for downloading this, the 99th episode of the Youth With A Mission News Show Podcast, I'm your host, Bill Hutchison …
You can contact us, find out how to subscribe, leave comments, and find links to all the stories we talk about on the show notes for this podcast at ywampodcast.com/99 …
Stories:
Global Outreach Day – May 27th
May 27th is Global Outreach Day for 2017 …
Visit www.globaloutreachday.com to find out how to get involved, get free training, and download free resources.
Pray for Muslims – 30 Days Prayer
Corresponding with the Global Outreach Day is also the start of the month of Ramadan for the Islam faith.
Pray for Muslims who start Ramadan this month. Visit 30daysprayer.com for resources on Islam, to get your copy of the prayer guide, including a new kid's edition, and find out how you can participate.
YWAM Assists to evacuate migrants in Dunkirk after a fire devastates their camp in Northern France
In early April a fire tore through a refugee camp in northern France just outside of Dunkirk. The camp housed an estimated 1,500 migrants, including a handful of Christian converts, and because of the fires the camp has been reduced to "a heap of ashes".
It is reported that 19 Christian converts were evacuated from the camp to a Youth With A Mission (JEM) centre near Calais.
You can read the full story on the Sight Magazine web-site.
Loren Cunningham Podcast Interview
YWAM Founder Loren Cunningham was recently interviewed by Charisma News. During the interview he spoke about how he believes that there is a Great Revival is on the way. One of the main reasons that he believes sis is that it is believed that by 2033 the Bible will have been translated into every language on earth …
You can hear the full interview on the Charisma News web-site, which I will link to in the show notes.
A Visit with Secretary Ben Carson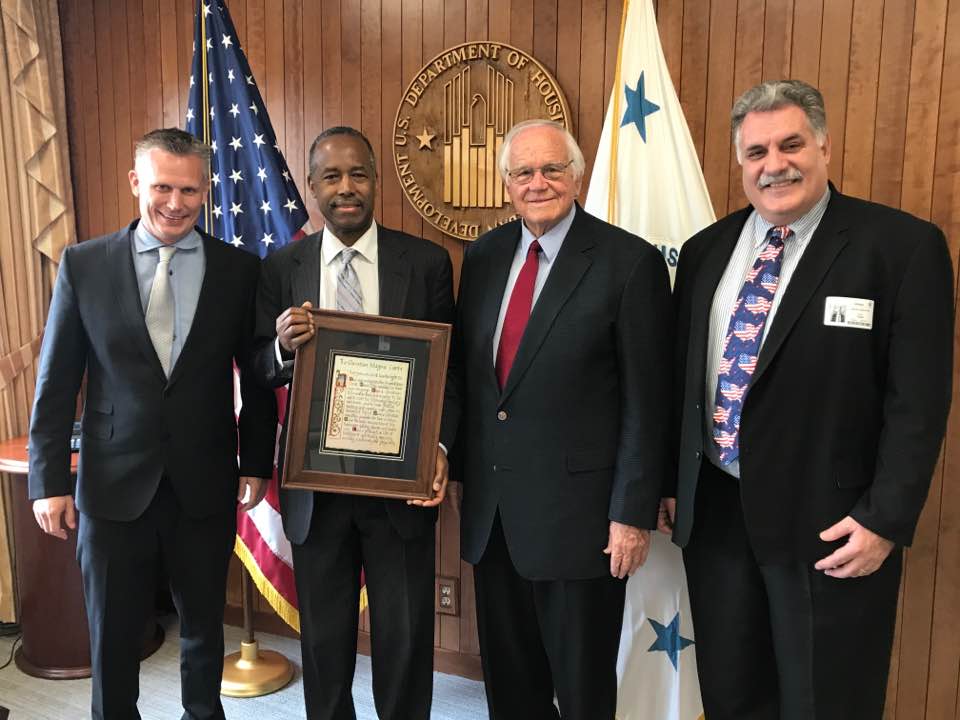 Loren Cunningham has also been travelling on the US mainland recently and while in Washington DC Loren Cunningham, David Hamilton and Paul Childers met with Ben Carson, the US Secretary of Housing and Urban Development. While meeting with him they presented him with a copy of the Christian Magna Carta, one of the documents that forms the foundations of Youth With A Mission.
YWAM Live Event with Loren Cunningham, Joy Dawson, and Brother Andrew
Last month we shared about the upcoming event with Loren Cunningham, Joy Dawson, and Brother Andrew. The event is now available to view online:
PNG Prime Minister Visits YWAM Townsville
Last month YWAM Townsville Hosted the Prime Minister of PNG at their campus to celebrate the relationship between the nations of Papua New Guinea and Australia, and all that has been acheived through the partnership of PNG and YWAM Ships Australia.
You can follow YWAM Ships Australia on their Instragram account. There you can see photos of their latest news, like the recent departure of their ship to Alotau, Milne Bay in Papua New Guinea.
The Transformation of a Community in Panama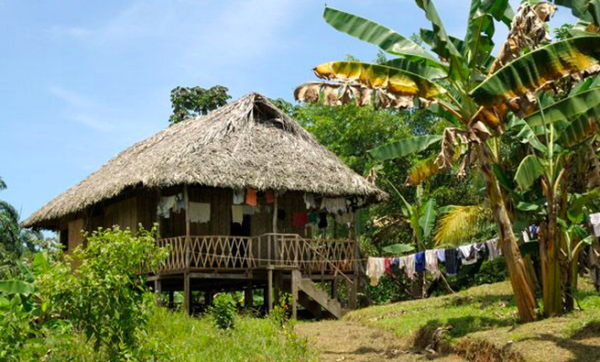 Recently it has seemed somewhat trendy to disparage the effectiveness of short term missions. While it is true that not all short term missions trips are particularly effective, some well run, and well planned trips, can bring about transformations of entire communities…
Beginning in 2008 Dr Evan Nelson and his wife Maggie did their first visit to the mountain region of western Panama. They partnered with YWAM Panama for their trip where they first encountered the Ngobe tribe, whom YWAM had been exploring ways to help.
What they encountered with the Ngobe people were people stuck in the "cultural dark ages". The Ngobe tribe had been declared by UNICEF as the poorest indigenous group in the Americas. It was a community led by an animistic witchdoctor, women were treated as property, 12-year old pregnancies was not uncommon, most people had a less than fourth-grade education, and medical care was next to nothing.
Over the last 9 years, and 17 visits to the community, the Ngobe people have seen a huge transformation.
Some of the follow up teams were able to build a church education building that doubles as a community centre and a home for single mothers. They have also been able to see several homes built for the villagers, replacing the dirt floor, stick huts previously lived in.
There is also now a local pastor, who has baptised nearly 900 people. Maggie says that, "People who were first opposed to the church now want to work with us because they are seeing transformation.".
This is just one way that well run short term missions has made a difference in the world, and why short term mission MUST be a part of building God's Kingdom here on earth.
You can read the detailed story about the Nelson's work with the Ngobe people through the link in the shownotes.
YWAM Panama continues to work with the Ngobe people through YWAM Ships Outpost Panama, YWAM Panama, and YWAM Chiriqui.
YWAM Haiti Update on the Irrigation Pump
In Episode 96 of the YWAM News Show we shared about how YWAM Haiti has been working towards assisting local farmers to irrigate their land. They have so far had two successful harvests in the newly irrigated fields, and are preparing upgrades to the system so that it will be even more efficient in the future. Terry Snow, from YWAM Haiti, will tell us more …
Visit ywamhaiti.org to find out more.
Water Tank Brings Clean Water to Villages in Vanatu
We have a link in the show notes that you can follow to read about a current YWAM team that is serving in Vanuatu. During their time there they have been through a cyclone, worked an medical clinics, done prayer walks and evangelism, and have also been able to bless a local village school by building them a water tank,
The team is from YWAM Ships Kona, and you can read more about it on their web-site, ywamships.net, or by following the link in the show notes.
YWAM Perth Latest News – Ministry to Aboriginal Kids
Djeran Camp is an Aboriginal Christian Youth Camp facilitated each year by local Noongar elders and YWAM Perth, in South Western Australia. Jype Ue, co-leader of Revive ministry, shares about new friends made and championing hope.
Visit YWAM Perth's web-site, ywamperth.org.au, to find out more about their ministry opportunities.
Rescue in South Sudan
In 2016, due to fighting in South Sudan, YWAM's workers in the country faced an urgent need to evacuate. Many of those workers are natives of South Sudan and couldn't afford the cost of airfare. Thanks to contributions from churches and from YWAM's emergency fund, called the Storehouse Fund, they were all able to leave safely.
Now, as violence continues to make South Sudan unsafe for their return, the YWAMers from South Sudan are continuing to care for vulnerable people who live near their new home in Arua, Northern Uganda. They have begun to reach out to other refugees from South Sudan in villages nearby, helping these people find shelter, nutritious food, and healthcare.
Also, a team of eight from the YWAM Arua Discipleship Training School recently had the opportunity to fly back to a refugee camp inside South Sudan. Although many of them had recently escaped the violence, they sensed God leading them back into South Sudan to care for others.
For a month, they ran a seminar on knowing God and making God known. The 118 participants included 20 Muslims who were seeking God. Many of these people were the first believers from their tribes. Many come from the Nuba mountain area in Sudan. By the end of the program, some of the Muslim students had chosen to follow Jesus.
There is more to the story, including how a Muslim leader asked YWAM to build a church in their tribe, which you can read about on the YWAM Global web-site, ywam.org.
The Latest on YWAM Organic
YWAM Organic has recently released this month's featured stories, which include stories about:
New pioneer areas for frontier missions around the world
Refugees in Europe finding Jesus and sharing Him with other refugees
A father seeing a complete transformation of his daughter as she lives and works in a community of young people committed to knowing God together
How the influx of refugees into her own neighbourhood allowed a believer named Tiffany to go to all the nations, by simply walking out of her own front door
To watch the video, and see the individual stories, check out www.ywamorganic.org.
YWAM Bethlehem – Word by Heart New School
YWAM Bethlehem in New Zealand is starting an interesting new school called the "Word by Heart" School…
Word By Heart gives participants a chance to become a storyteller through the memorisation of one of the four gospels. Students are trained in how to effectively and creatively share it, and then given the chance to go into the nations and share in various contexts.
The school begins in July of 2017, and is open to anyone who has previously completed a YWAM Discipleship Training School. Visit their web-site, ywambethlehem.co.nz, to find out more …
Free Resources from Create International
Create International has the privilege of travelling to many different countries around the globe. While they are there they get to experience the beauty and culture of a wide variety of unreached people groups.
During their travels Create International has produced dozens of films for the people groups. They have recently made 21 of the documentaries from their "Eye on the World" series available for free from their web-site, createinternational.com. The Eye on the World series is a collection of mobilisation documentaries on key unreached people groups. In the documentaries they focus on some of the unique cultures and religions of some of the least reached people groups in the world. Some of the groups include:
The Balinese
The Bamar
The Iranians
The Jakartans
The Kurds
and more …
Visit createinternational.com to check out these videos, and see what other resources are available.
Free Music from Stevie Lujan – Fringes
If you are looking for some new music then you should check out Stevie Lujan from YWAM Newcastle. Stevie recently released his newest EP under his new side project, Fringes, and for the moment you can find out how to download it for free from the YWAM Newcastle web-site, ywamnewcastle.com.
Next Episode
I hope that you can join us next time, when we explore some of the exciting ministry work that YWAM Vietnam is engaging in …
Feedback
Subscribe
More
If you liked the program, tell a friend. If you didn't like it, tell a friend anyway …
Review us and Subscribe: