Podcast: Play in new window | Download | Embed
Subscribe: iTunes | Android | Email | RSS | More
ISIS fighters in the Middle East are coming to Christ through dreams and visions, and God has a part for YWAM to play in it! We will also hear about the earthquake relief work happening in Nepal, an upcoming global workshop and celebration happening in Australia, and more on this episode of the Youth With A Missions News Show Podcast …
Thank you for downloading episode 91 of the Youth With A Mission News Show Podcast, I am your host, Bill Hutchison. You can find out more about Youth With A Mission on the show web-site, ywampodcast.com. When you are there you can read more about the stories you will hear about now, and find out how you can get involved …
Stories:
YWAM Working with ISIS Fighters
The media is full of news about IS, The Islamic State, ISIL, Islamic State of Iraq and Syria, ISIS, or Daesh and the campaign they are waging in the Middle East. Everything that we hear in the news is negative, and talks about the terrible conditions that The Islamic State is inflicting in the region. What we aren't hearing, is how God is moving in the region, even among the ISIS Fighters.
Recently Youth With A Mission Frontier Mission director Gina Fadely and YWAM Leader Kevin Sutter sat down with Todd Nettleton, host of The Voice of the Martyrs Radio, to talk about what is happening among some Muslims in the region …
You can read the full story on the Christian Post, and hear the full interview on the Voice of the Martyrs Podcast.
30 Days of Prayer for the Muslim World
With so much happening in the Middle East right now there has never been a better time to pray for the Muslim World.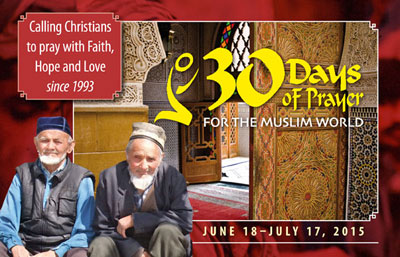 From June 18 – July 17 millions of people from around the world will be joining together to pray for the Muslim World…
If you head on over to 30daysprayer.com you can find out more about the 30 Days of Prayer
Nepal Earthquake Relief Efforts
In Nepal, YWAM workers continue to care for victims of the April 25 earthquake in a variety of different ways. They have been busy packaging and distributing food to displaced families as well as clearing out some of the debris from the quake. They have also been busy building temporary structures before the monsoon season begins and distributing clothes and blankets to thousands of families.
A team from RescueNet arrived quickly after the earthquake hit and have been busy providing  medical care ever since. RescueNet workers are trained in emergency medical work, search and rescue, and other skills needed to help in disaster areas. They have been coordinating with the United Nations and other relief organisations to provide help where it is most needed.
Head over to ywam.org to find out what else Youth With A Mission is doing to help in Nepal, and how you could get involved.
New Boat for YWAM Ships in Panama
A brand new boat has been recently donated to the YWAM Ships location  in Panama.
The Panga boat will be used for ministering in and around the Ngobe Indian tribes close to the Youth With A Mission jungle base, Outpost Panama.
The next project at YWAM Outpost Panama is to complete a boat shed for the three boats that are now on site.
Head over to ywamships.net for read more about the new boat, and the work that they are engaged in.
YWAM Together Conference in Townsville
From September 7 – 13 a YWAM Global Workshop and Celebration will be happening in Townsville, Australia …
There are already over 500 people registered for the conference, and there is still time for you to register and make your plans to attend.
Head over to ywamtogether.org to find out more.
Leadership Training School
In the lead up to the YWAM Together Conference YWAM Townsville will be hosting a Leadership Training School from July 5 – September 26 …
Head over to ywamrto.org to find out more.
Subscribe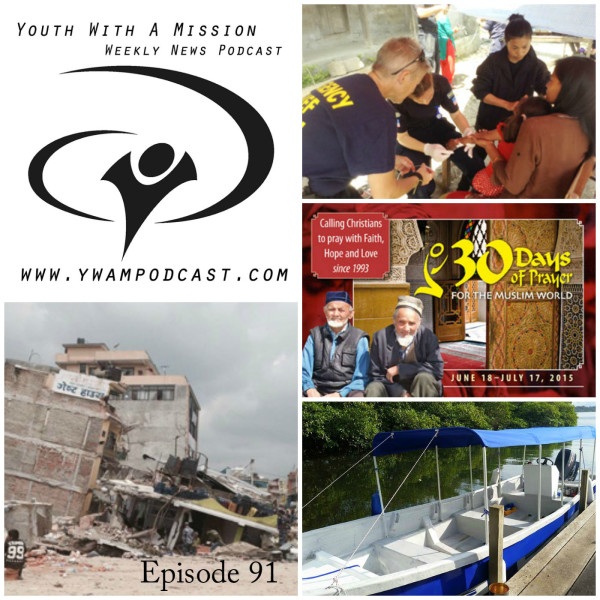 If you liked the program, tell a friend. If you didn't like it, tell a friend anyway …
Review us and Subscribe: