Podcast: Play in new window | Download | Embed
Subscribe: iTunes | Android | Email | RSS | More
This week Loren Cunningham presents us with the video "I Am A Missionary". I also had a chance to interview Raymond Siebring about the YWAM Flying Car and the Aviation Education Institute. We will hear a report from the UofN Workshop, find out about the October Justice Awareness Month by Steps of Justice, hear about Freedom61, which is an outreach to victims of Human Trafficking in Latvia, and more …
Stories:
I Am A Missionary – Loren Cunningham
Loren Cunningham presented this video, "I Am A Missionary" to leaders at the recent University of the Nations Workshop in Mexico. Although I was not in attendance at the workshop I was extremely moved upon watching the video for the first time.
My favourite response was recorded by one of the people attending the conference:
When Loren presented this video to all the UofN leaders recently, we responded with a standing ovation. Many in that huge hall have faced tremendous difficulties, insurmountable odds, and some had even been imprisoned and interrogated… but every hand was raised in response to the call to missions.
You can find out more about the video over on ywam.org.
YWAM Flying Car – the Maverick Flying Car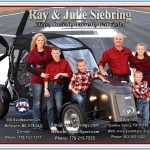 A few weeks ago I had the privilege of interviewing Raymond Siebring about the YWAM Flying Car, the Maverick. It was interesting talking with Raymond about the car and what they are doing with it. I learned a lot about the initiative that I had not known before, and I think you will as well:
You can find out more about the Aviation Education Initiative that Raymond is a part of on their web-site, flyaei.com.
UofN Workshop Report
The University of the Nations Workshop that was held in San Antonio Del Mar, Mexico finished up on the night of Saturday, 7 September, 2013. From the sounds of it the workshop was a fantastic event, with lots of great content and opportunities for networking…
A lot of the sessions during the workshop can we watched on the UofN Workshop website at www.uofnworkshop.com.
October Justice Awareness – Steps of Justice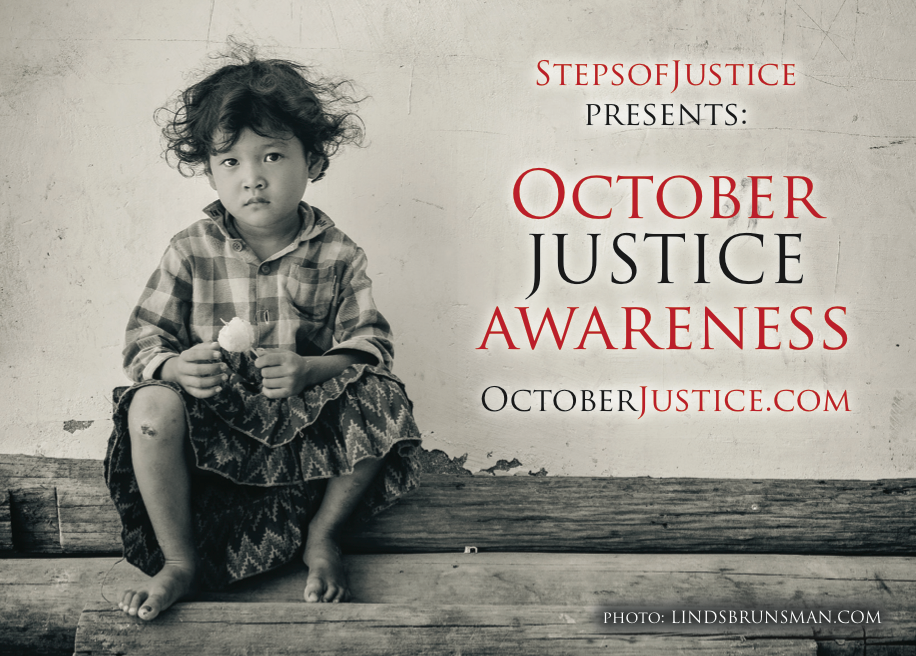 Starting on Tuesday October 1 and going through Thursday October 31 Steps of Justice will be walking through what it looks like to take up the call of Jesus, "do Justice." Through stories of people who have bravely answered Gods call, the October justice awareness month points to practical and biblical ways that we can be involved in bringing God's justice into an unjust world.
Find out more, and sign up to participate, on the October Justice web-site, octoberjustice.com.
YWAM Herrnhut First Night
YWAM Riga – Freedom61
In Europe it is estimated that more than 200,000 women and girls are trafficked out of Central and Eastern Europe each year! Most of those women and girls end up working as enslaved prostitutes.
Freedom61 is a ministry out of YWAM Riga in Latvia that is fighting Human Trafficking through:
Reaching out to the girls in prostitution on the street in Riga
Going out onto the streets to reach out to and challenge the men who are buying sex
Going to schools and orphanages to tell what Human Trafficking is, what the dangers are, and how girls can learn to protect themselves
Raise awareness of the problem of Human Trafficking by speaking at schools, churches, youth groups, and more …
In addition to awareness YWAM Riga also has a ministry at a cafe in a local Lutheran church, and an apartment where victims of human trafficking can come and learn English and even stay when they are ready to make the move out of prostitution.
Today we also had the privilege of furnishing an apartment for a lady who was able to leave her life of prostitution and now makes jewellery. She will be given her 4 yr old son back now that she has a home. So cool!
You can find out more about the ministry, what they are doing, and how you can get involved on their web-site, www.ywamriga.org/freedom61.php.
School of Worshipping Warriors at YWAM Island Breeze Sydney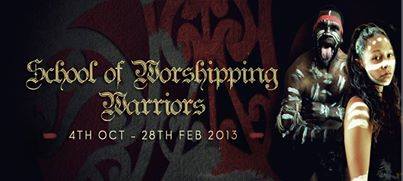 YWAM Island Breeze in Sydney will be running a School of Worshipping Warriors starting on the 4th of October and finishing on the 28th of February. The course is designed to train, equip, and release students to worship God with their creative talents and gifts. Students will compose music, record a CD, and work in the area of event management.
Some of the topics that are covered on the course are:
The artist and their calling
Biblical worldview of the arts
God the artist
Cultural redemption and principles
The role of multimedia
Song writing and production
more …
During the school students will attend the Australian Hillsong Conference and the God's Heart for the Nations Conference, in addition to in class lectures, rehearsals, and a 8-12 week outreach.
Find out more about the school at www.ywamibs.org/soww
Rise Campaign – Hannah's Story about Music
A few episodes ago we brought you the story of a new ministry called Rise Campaign. There is a lot of great things happening through the ministry, including this testimony from Hannah Ford about how God has used her music to connect with people from all over the world …
You can find out more about the Rise Campaign on their website, www.risecampaign.com, and hear some of Hannah's music on her web-site, www.hannahford.com.
Music – André Agostini – Hard Times
André Agostini has released a few free songs that you can download from his SoundCloud page. The songs are a part of "The 90 Days Project", which was a season of time that André found music was especially important to him in helping him get through a very difficult time.
This song "Hard Times" is one of 10 songs that are a part of this project …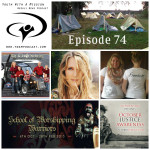 Review us and Subscribe: