Podcast: Play in new window | Download | Embed
Subscribe: Apple Podcasts | Android | Email | RSS | More
This episode of the YWAM Podcast we will talk about the launch of a new YWAM Podcast in Africa, look at a plan to produce and distribute new audio and visual tools for the least evangelized people in the world, hear how the 30-days of prayer for Muslim world has impacted people in the 20-years it's been happening and more …
Stories:
New Podcast from YWAM Africa

YWAM Africa has recently launched their own regional new podcast. They will be producing regular episodes and the first episode includes a great interview with Lynn Green and other news from around the continent of Africa.
You can check out the latest podcast, and subscribe to future episodes, on their web-site, www.ywamafricapodcast.org.
The 20/20 Vision – Create International
To produce and distribute an indigenous evangelistic audio-visual tool for every one of the Least Evangelized Mega Peoples by the year 2020, so that all can clearly see and understand the gospel message and embrace it as their own.
Find out more about the 20/20 Vision on their web-site.
30-Days of Prayer for the Muslim World begins July 9th
The 30 Days of Prayer for the Muslim World begins on July 9th of this year to correspond with the Islamic Fast of Ramadan. This year marks the 20th year of the 30 Days of Prayer for the Muslim World movement and it has had a large impact on many people around the world …
You can find out more about the prayer movement, download resources, and find out how you can get involved on their web-site, www.30-days.net.
Mobile Medical Clinic in Gusu, Malawi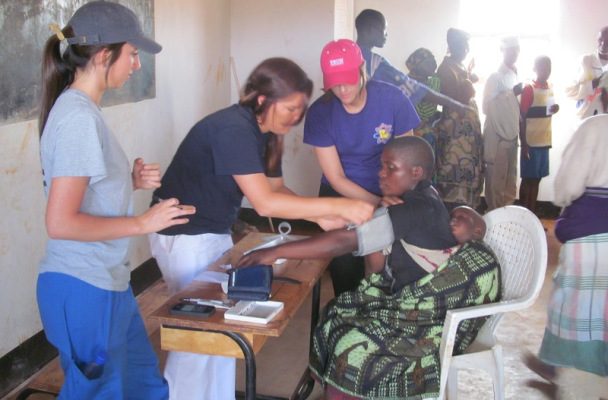 YWAM in Malawi partnered with E3 Worldwide to run a mobile medical clinic in Gusu, Malawi. During the clinic they saw a little over 600 people who they were able to treat.
The mobile clinic has been operating there for a number of years and as a result of this there were fewer severe chronic cases seen as in the past. Many of the past patients who have suffered from diabetes, epilepsy, and other chronic illnesses appear to now have those illnesses under control.
You can read more about the clinic on the E3 Wordwide web-site at www.e3worldwide.net.
YWAM Skein Ethiopia Project
YWAM Skien in Norway has been working in and partnering on different projects in Ethiopia since 1996. This video gives you a good idea of the school projects that they have in the Arsi region of the country:
Read more about YWAM Skien's ministry on their blog, blog.ywamskien.com.
YWAM Ethiopia Prison Ministry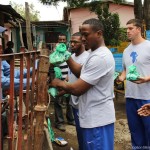 One of the ministries that YWAM does in Ethiopia are outreaches to the prisons. In Ethiopian prisons the prisoners are not provided with food or any comfort items. One of the ways that YWAM serves these prisoners is to prepare and deliver hot meals to them.
While serving the prisoners in this way it opens up the opportunity to share with them about YWAM's ministry and how Christ's love for them is  the reason that they are there.
You can read more about the ministry, and see many photos of their work, at http://thatwemightbeadopted.blogspot.com.
YWAM Potchefsrtoom, South Africa – Mobilising Students
YWAM  Potch in South Africa is a Youth With A Mission centre that was set-up as a university focused base. Their desire is to mobilise university students to reach the lost …
Find out more about YWAM Potch and their ministry at www.ywampotch.com.
YWAM Arua, Uganda
Find out more about YWAM Arua at their web-site, ywamarua.weebly.com.
The Rock – Free Coffee Bar with YWAM Taipei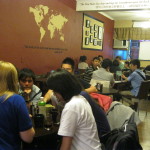 The Rock is a free coffee bar that started out as a ministry to engage the community and to provide fellowship and build relationships.
It began with English classes that soon then offered Korean, Japanese, French, as well as Guitar lessons and Bible Studies. From the relationships that it built churches came out of it as a result as well! Now it's open every weekday at night from 7:30-10PM usually packed with people wanting to learn English, and volunteers sharing the gospel.
Find out more about The Rock Coffee Bar at www.ywamtaipei.com, and you can read some personal experiences that people have had at the bar here, Catherine Lee – The Best Coffee Bar in Taiwan.
YWAM Medellin Ministry
Find the latest updates to their ministry and the work that they are doing in Columbia on their Facebook page.
YWAM Copenhagan Roskilde festival outreach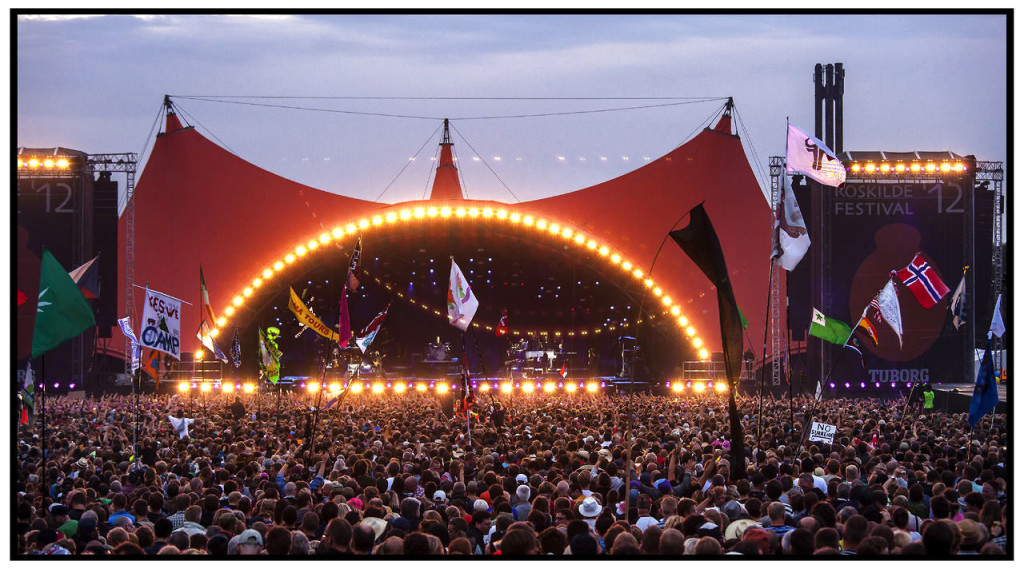 The Roskilde festival attracts about 150,000 people every year, including 35,000 volunteers. During the festival YWAM Copenhagen will be running an outreach to the people attending. They are expecting it to be a fun and challenging time, with lots of good fellowship and time with God.
The outreach will start on Jun 29 at 4:00pm and run until July 7 at 4:00pm.
You can sign up and find out more on their Facebook Page.
Liz and the Lions New CD
A band from YWAM Herrnhut, Liz and the Lions, released their new live cd last week! 50% of the proceeds go towards supporting The Koshe Project. Only $7 for a digital download. Catch Liz and the Lions on tour throughout Germany, Holland, and Austria in the next 3.5 weeks.
Find out more about the band, and buy their digital downloads, through bandcamp and the YWAM Herrnhut blog.
Review us and Subscribe: