Podcast: Play in new window | Download | Embed
Subscribe: Apple Podcasts | Android | Email | RSS | More
This week on the YWAM News Podcast we will hear from Loren Cunningham as he shares about how Jesus is winning, get a report from YWAM in South Sudan after the recent coup attempt, get another update about YWAM's continued relief work in the Philippines, hear about the upcoming Glasgow Commonwealth Games outreach, and more …

Stories:
Jesus is Winning – by Loren Cunningham
YWAM South Sudan Safe After Coup Attempt
We received this update from our team in South Sudan:
John is in Yei at our YWAM base there… he went up yesterday and was planning to stay all week, coming back to Arua on Friday. He called when he arrived and said that things were fine in Yei and the situation seemed to be localised in and around Juba, but since then fighting has broken out again. We haven't heard from him yet today and it is now 8:30 pm. We believe he's fine and safe, but we would have liked to have talked to him again this evening to find out what the news is on the ground.

We would greatly appreciate prayers for safety for John, the YWAM team, and a group of YWAMers from Chiang Rai, Thailand, who are on outreach there at the moment. Also, if any decisions regarding evacuation need to be taken, please pray they would have wisdom in doing so. The border between Uganda and South Sudan closest to Juba has been closed since Sunday night, as is the airport, and telephone networks have been severely limited (which may be why we haven't heard from John today). One of our staff members, Mario, crossed into South Sudan using the border crossing closest to Yei that John used, and that border was still open today, but it may close down if the fighting escalates. We don't know if that means John and the rest would be stuck in South Sudan or not.
You can follow YWAM South Sudan on their Facebook page.
YWAM Philippines Relief Work Update
Darlene Cunningham and Danny Lehman have called for engagement of YWAM school leaders into the Philippines in response to the Yolanda disaster. Here are some quotes from the meetings that they have recently had about YWAM's response to it:
We believe that God has positioned YWAM in an amazing way to respond with great effectiveness at this critical time. The Visayas are often considered the "heart" of the Philippines, so this opportunity is doubly significant.

We have been amazed by the Holy Spirit's coordination of YWAM's response. Although communication was severely limited, our local and international teams quickly found locations as well as ways to effectively reach out to the storm victims. It soon became clear that God was leading YWAM to four strategic centers: Tacloban City, Ormoc City, Bogo City in northern Cebu Island, and northern Panay Island. From these centers we can systematically adopt and engage in rehabilitation and restoration of the smaller surrounding communities.

It has become abundantly clear that God is calling us to the long-term rebuilding of communities, both practically and spiritually. The walls are down, we are strategically positioned, and we are moving and ready to move to take full advantage of this unprecedented opportunity.

How can you engage with us? By sending teams of all types to help us pioneer in these four key locations and from these locations engage in the rebuilding of hope among the Filipino people. We will help your teams find housing, connect with local ministries, and discover practical ways to use the many giftings God has given to our YWAM family.
You can read the full letter about how you can be involved in the rebuilding and relief work in the Philippines on their Facebook Page.
Gleanings for the Hungry Ships Container Shipments
Gleanings for the Hungry operates as a mercy ministry of Youth With A Mission. Their mission is to help feed the hungry of the world both spiritually and physically. In the summer they sun dry peaches and nectarines. They also produce a dried soup mix from bulk dehydrated vegetables. What they produce they then ship it to over 40 countries around the world.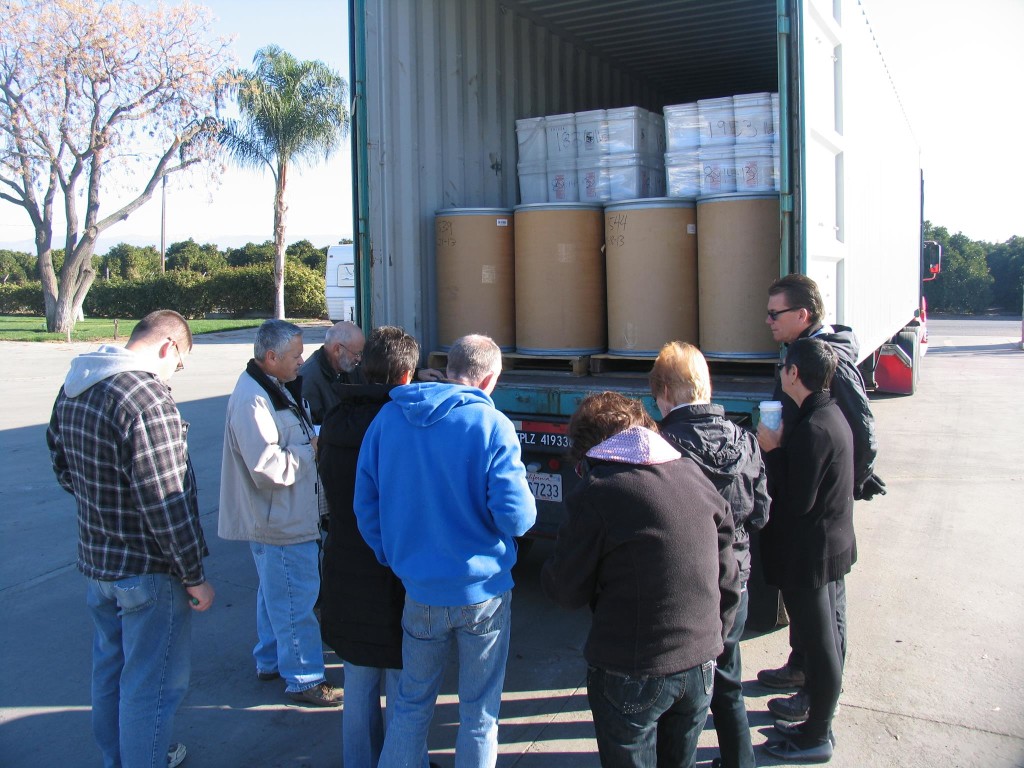 This year Gleanings for the Hungry was able to make over 23,000,000 servings of soup! In the past few weeks Gleanings for the Hungry has sent containers to the Philippines, Romania, and Israel. In addition to the dried food they also included quilts in some of the shipments.
Find out more about Gleanings for the Hungry at gleanings.org.
Glasgow Commonwealth Games 2014 Outreach
Following in the steps of YWAM's first sporting outreach to the 1972 Summer Olympics in Munich, Germany there will be an outreach starting on the 12th of July 2014 at the Commonwealth Games in Glasgow, Scotland.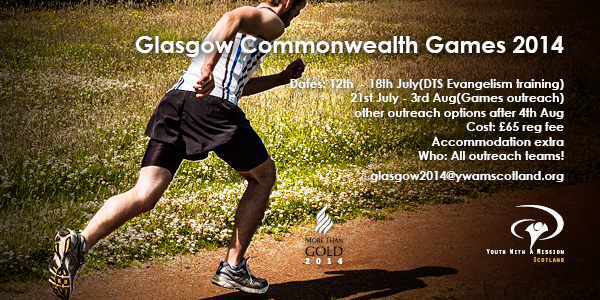 Inviting all outreach teams:
12 – 18 July – DTS Evangelism training
21 July – 3 August – Games Outreach
After 4 August – Other outreach options
Cost 65 registration fee, accommodation extra
ywamseamill.org/CommonwealthGames.html
YWAM San Francisco Restore Dignity Project
A few weeks ago in episode 76 of this show we told to you about YWAM San Francisco's Restore Dignity Project. The project reaches out to the poor and marginalized and provides them with clean bathrooms, hot showers, and hair cuts. They had a goal of raising $7500 to provide this at a location in the Tenderloin, and as of this podcast they have reached that goal!
Find out more on their Project Fund Raising Page, igg.me/at/restore-dignity.
Vacation Bible School in Puarto Abajo – Guatemala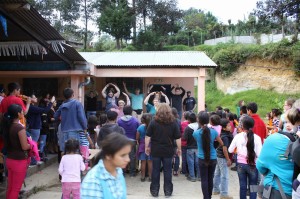 YWAM Chico recently ran a VBS for 150 – 200 children in a little village close to Zaragosa. The village is call Puerto Abajo and there are about 600 people living there.
The running of the VBS is a great story about the long term ministry that YWAM has had into the village. YWAM has been bringing supplies of food and clothing to the people in the village that need it most. They also visit the families and have started raising money to buy cooking stoves for them. At the moment they have a list of about 35 people that they are trying to get a stove for.
The VBS led individual participants to salvation, and also entire families.
You can read more about it on the YWAM Chico web-site, outreach.ywamchico.com.
University of the Nations Glocal Conversations
A Journal of the University of the Nations
Glocal Conversations was launched to promote biblical-informed dialogue between academics and practitioners in the task of international development. We aim to encourage dialogue that is locally anchored but globally aware.
The first issue of this peer-reviewed journal looks in depth at five different topics:
Provoking Biblical Conversations through Popular Media: Lessons Learned from The Shack and Superbook
Entertainment Education as a Community Development Strategy
Politics, Evangelism, and the Global Impact of Pursuing Domestic Tranquility
Cavanaugh's Aversion to the Modern State, a Response
A Law above the Law: Christian Roots of the English Common Law
Megacities Kolkata Outreach in 2014
2014 will be a major push for YWAM Megacities as they work in the city of Kolkata, India:
Find out more on the Megacities web-site, www.megacities.org.au.
J-Term City Challenge with YWAM New York
YWAM New York is running their J-Term City Challenge from 5 – 18 of January with a focus on college and university students, but with it being open to anyone wanting a challenge and outreach opportunity.
The two-weeks includes discipleship and missions training, including:
The character of God
Hearing the voice of God
Making God Known
How to share your Faith
more …
In addition to the training opportunities there are also many outreach opportunities in New York City and the Metro New York area:
Prayer stations
Ministry to the homeless
Outreach to those enslaved by human traficking
Outreach to the poor and disadvantaged in city housing
Partnering with those reaching the children of the city
Ministering to immigrant populations
You can find out how you can take part in this opportunity in New York City on their web-site, www.ywamny.org.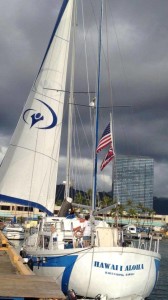 YWAM Ship Caribbean Reach Renamed Hawaii Aloha
HAWAII ALOHA is the new name for one of YWAM Ships vessels formerly known as the CARIBBEAN REACH. A ceremony was held at the Kona pier Sunday where prayers and blessings from local pastors and mission leaders were offered.
From December 18th she will be deployed for 9 months. The deployment will start in Christmas, Fanning and Washington Islands Dec through March. It will then be in Marshall Islands April through June, then Pohnpei and Kapingamarangi in July and August.
Find out more about the YWAM Ship the Hawaii Aloha on the YWAM Ships web-site, www.ywamships.net.
YWAM Next Wave Sailing Vessel Recruiting 2014 Crew
The YWAM Sailing Vessel the Next Wave is currently looking for short-term and long-term crew for the ship. The YWAM Next Wave operates primarily in the Mediterranean and is used for many training and evangelistic efforts, like the upcoming Voyage through the Bible school that we talked about on episode 68 of this show.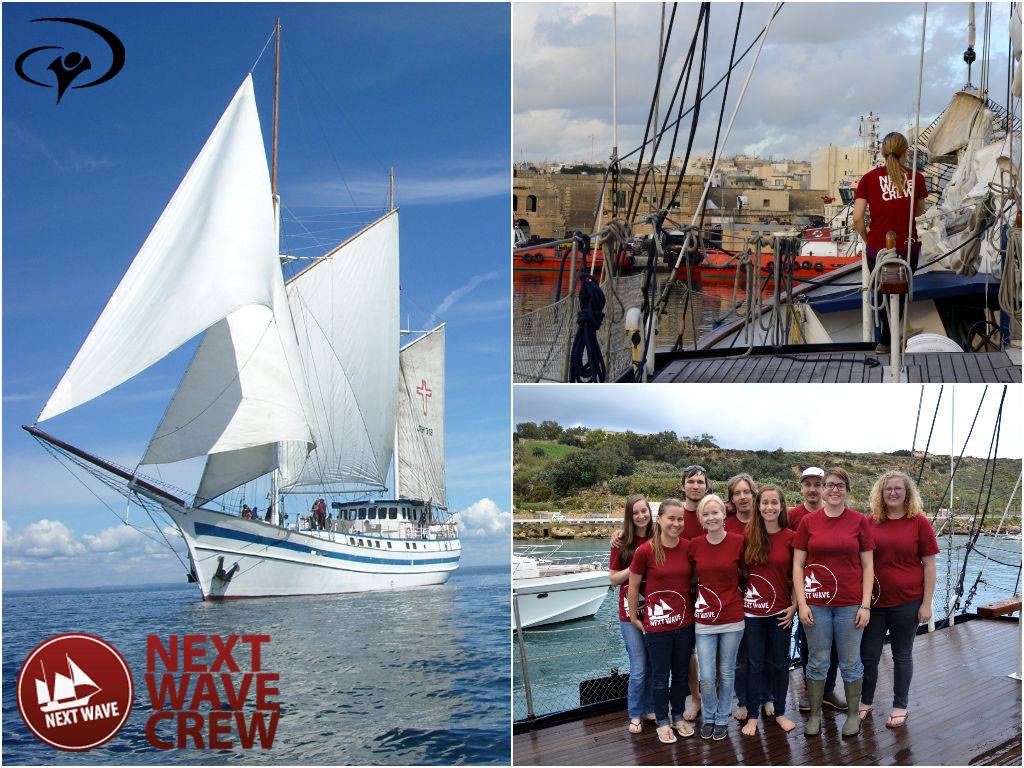 For short-term crew no sailing experience or discipleship training school is required, but to join long-term crew a YWAM DTS is required.
Check out the YWAM Next Wave web-site, ywamnextwave.org, to find out more.
YWAM Boston Encounter 2014 Tour
YWAM Boston will be running their Encounter 2014 tour beginning on January 17 and running until March 7. They will be visiting many Eastern American states during those two-months.
Encounter is a unique presentation of the story of God through an exciting production involving theatre, music, dance, and visual art. Some of what people have said about the presentation are:
The encounter show tells the story of the gospel but in a new clear and unique way. It tells the whole story of God from beginning in the garden to Jesus on the cross. It is shown in such a fresh New way that is simple to understand and challenges you in your faith.
and
A year ago YWAM Boston performed Encounter at our church, Walnut Grove Assembly of God near Pittsburgh PA. The story of God and His relationship with mankind was vividly portrayed using, dance, drama, and worship. The play was unforgettable, the actors were passionate and professional, and God's heart to redeem and draw all men to Himself was clearly evident. Most importantly, many of us tearfully encountered our Lord that night and had a fresh revelation of His love for us.
Visiting many Eastern American States:
New York
New Jersey
Pennsylvanian
Washington D.C.
Virginia
North Carolina
South Carolina
Florida
Mississippi
Tennessee
Alabama
Kentucky
Illinois
Wisconsin
Indiana
Ohio
West Virginia
Find out more about Encounter on the YWAM Boston web-site, ywamboston.org.
Inspire Worship and Missions Conference
From 7 – 8 March, 2014 YWAM Tyler will be putting on the Inspire Worship and Missions Conference:
Find out more on their web-site, ywaminspire.webs.com.
YWAM Germany Staff Conference 2014
YWAM Germany will be holding their staff conference from 29 May – 1 June 2014 in Germany.
Visit www.ywam.de to find out more.
School of Worship Ministry at YWAM Montana
YWAM Montana will be running a School of Worship from 7 April – 22 August, 2014.
The school has both a training aspect to it, as well as an outreach portion. The lecture phase of the school has a few key sections to it, including:
Song writing
Worship bands
Psalms assignments
Music lessons
Personal practice
more…
Following the lecture phase there is a two-month outreach that provides students with opportunities to lead corporate worship in settings beyond the classroom.
Find out more about the School of Worship on the YWAM Montana web-site, ywammontana.org.
YWAM Perth SOE Testimony
http://www.youtube.com/watch?v=OypJsTFdSTE&feature=youtu.be
http://www.ywamperth.org.au/soe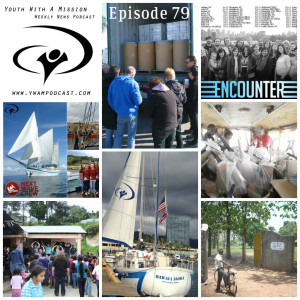 Review us and Subscribe: